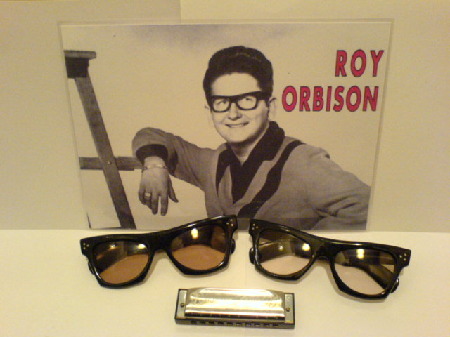 Diese zwei Brillen von Roy Orbison's Optiker (exakt die Modelle, die Roy auch trug) befinden sich in der Sammlung von Hannes Bredow in Ulm.

These spectacles have once been produced by Roy Orbison's optometrist,

the same models that Roy used to wear.

From the Hannes Bredow collection.


I always admired this singer.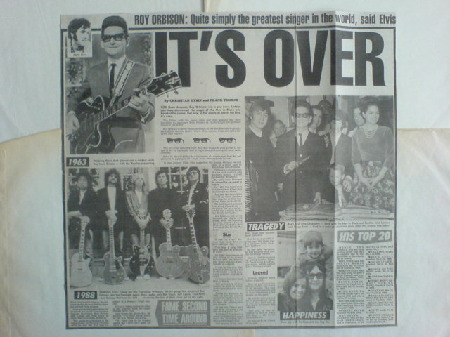 I was shocked about his sudden death in December, 1988.

Als Roy Orbison 1988 starb, war ich geschockt.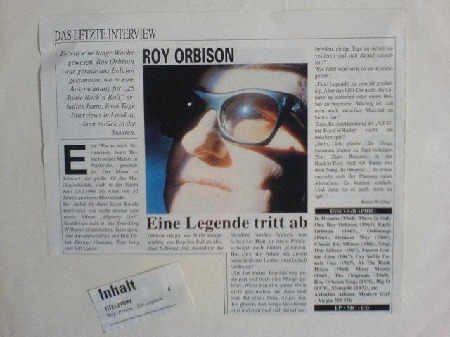 Dieser geniale Sänger mit einer tollen Stimme und Liedern, die unter die Haut gehen, war für mich seit meiner frühesten Jugend einer der Besten.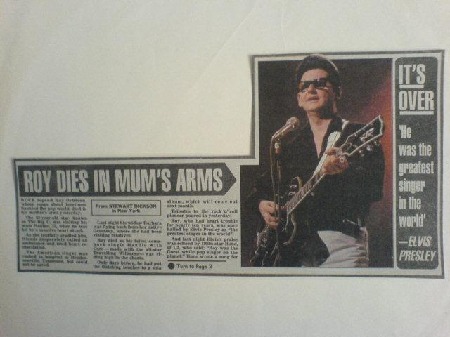 Im Laufe der Zeit habe ich einiges von ihm gesammelt, Vinyl, CD's und Live-Konzerte auf DVD.


Diese DVD ist erste Sahne. Roy steht auf der Bühne, kaum Bewegung, aber seine Stimme zieht alle so in den Bann, daß sie davon nicht mehr loskommen. Er war nicht der Typ, der wie ein wildgewordener Handfeger im Stil von Mick Jagger über die Bühne hopsen musste, um die Massen zu elektrisieren. Das absolute Gegenteil war sein Markenzeichen und vermittelte die Extraklasse, die dieser Sänger hatte.

Mick Jagger hat übrigens Mitte 2006 damit begonnen, Gesangsunterricht im Alter von 63 Jahren zu nehmen. Wo soll das bloß noch hinführen?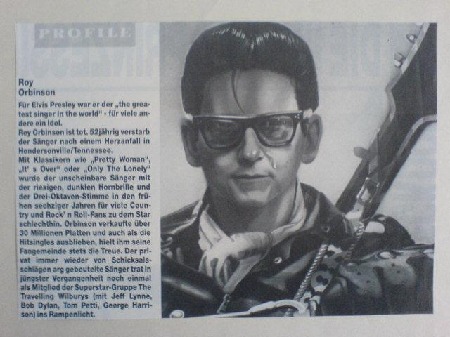 Mit Buddy hatte Roy einiges gemeinsam, er war auch im Studio bei Norman Petty in Clovis, New Mexico, und er schrieb sogar Songs, die Buddy dann sang.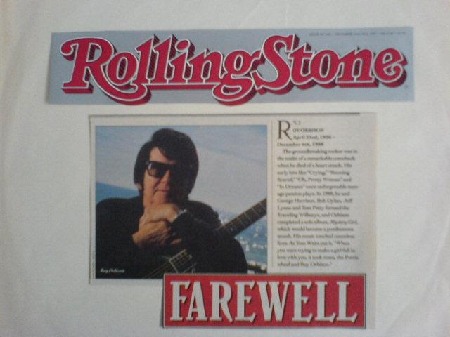 Der erste Platten -Vertrag für Roy wurde von Buddy Holly vermittelt.


Roy Orbison was inducted into the " WALK OF FAME " in 1989. Eine verdiente Ehrung für Roy. 1989 aufgenommen in den WALK OF FAME.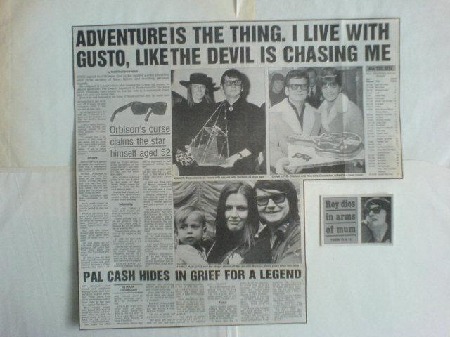 Roy Orbison hat bei mir einen festen Platz in meiner Sammlung. Wusstet Ihr übrigens, dass es von Roy Orbison Aufnahmen in deutscher Sprache gibt?

Gut gemacht von einem Perfektionisten, nicht nur stimmlich. Seine zweite Frau Barbara kam aus Bielefeld und hieß Jakobs (aus der Kaffeedynastie). Sie war sicherlich der Grund, daß er sich erstens an ihre Sprache heranwagte und zweitens, daß er sich gerade diese Sprache aussuchte.

Roy lost his first wife Claudette by a motorcycle accident. Two sons died in a fire 2 years later in his house while he was touring the U.K. Schwere Schicksalsschläge suchten Roy Orbison heim: Er verlor seine erste Ehefrau Claudette durch einen Motorradunfall. Zwei Söhne kamen 2 Jahre danach durch einen Brand in seinem Haus um's Leben, während er gerade auf Tournee in England war.


Here you find something in the English language.


I was shocked when I heard about his death in 1988.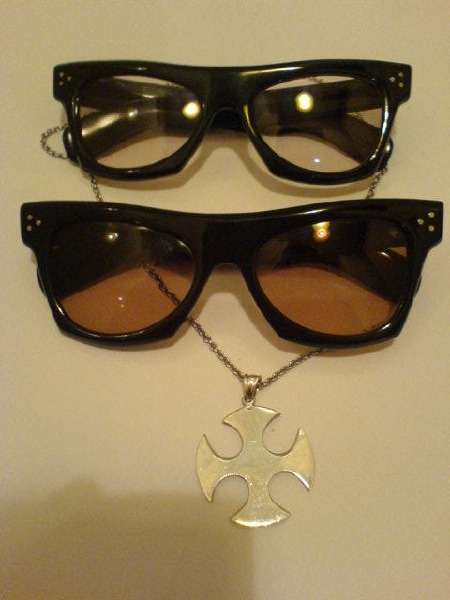 He was one of the singers best voted by me, some relations to Buddy, he was in the famous
Norman Petty Studios, as well, and he composed
songs that Buddy sang. Buddy Holly helped Roy to get his first recording contract.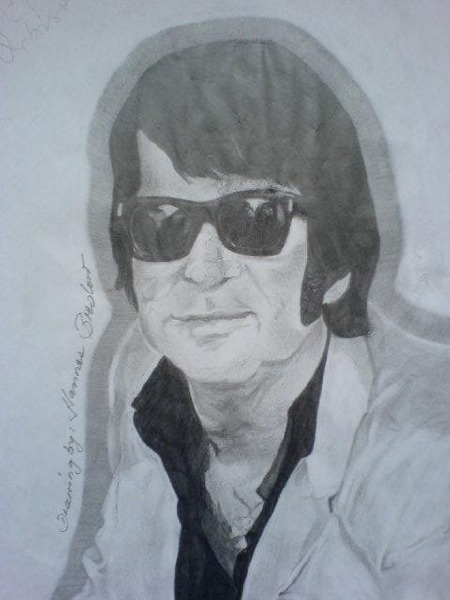 In my music collection Roy Orbison is in the TOP TEN. I have CD's, Vinyl and Live Concerts on DVD's. Here you see a drawing by Hannes Bredow.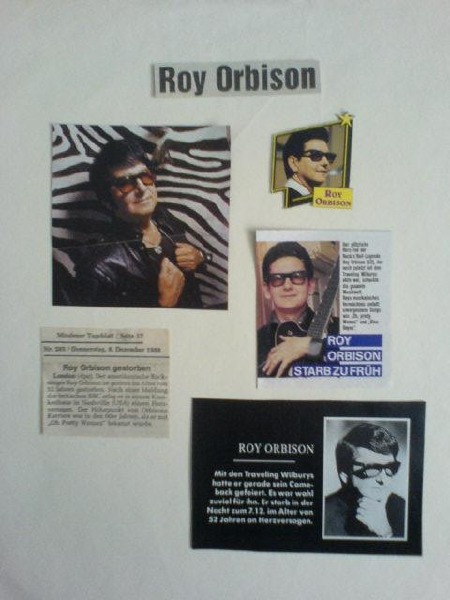 By the way:

Did you know that Roy Orbison sang songs in the
German language?

He really made it and he sang them well.

Germans could understand his German, he must have tried a lot to get the correct pronounciation at least. The reason for his fine German: His second wife Barbara Jakobs came from GERMANY .

Drawing by Hannes Bredow.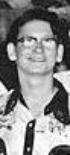 Ooby Dooby (1956) Only the Lonely (1960) Blue Angel (1960) I'm Hurtin' (1960) Running Scared (1961) Love Hurts (1961) Crying (1961) Candy Man (1961) Leah (1962) Summer Song (1962) Dream (1963) Blue Bayou(1963) Mean Woman Blues (1963) In Dreams (1963) Distant Drums (1963) Oh Pretty Woman (1964) Yo Te Amo Maria (1964) It's Over (1964) Sleepy Hollow (1965) The Actress (1962) Crawling Back (1965) Lana (1966) Communication Breakdown (1966) Cry Softly, Lonely One (1967) The Fastest Guitar Alive(1967) Southbound Jericho Parkway (1969)

Walk On (1968) Penny Arcade (1969) Harlem Woman (1972) "Indian Summer" - with Larry Gatlin "Not Alone Anymore" (1988) Traveling Wilburys: "Real World" (1989) (the answer to "In Dreams" written with Will Jennings) "A Love So Beautiful" (1989) "Careless Heart" (1989) "My Friend" "I Drove All Night" (1988) "After the Love Has Gone" "Harlem Woman" (1972) "Shadaroba" (1963) "Life Fades Away" - Roy Orbison/Glenn Danzig "Less Than Zero" Soundtrack 1987 You Got It (1989) End Of The Line (1989) Handle With Care (1989)

Source: "http://en.wikipedia.org/wiki/Roy_Orbison_discography"

Credits go to Hannes Bredow from Ulm.

Herzlich bedanken möchte ich mich bei Hannes Bredow aus Ulm,

der mir diverse fotografierte Memorabilia und eigene Zeichnungen

aus seiner privaten Sammlung für meine Webseite zur Verfügung

stellte.

Hier noch Neuigkeiten aus dem Jahr 2015:

NEWS from 2015:

http://www.billboard.com/articles/news/6663888/roy-orbison-mgm-records-box-set-unreleased-Album