Part of my DVD collection.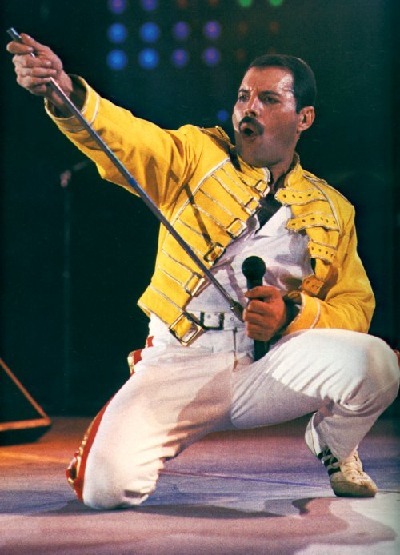 Freddie Mercury


Von Queen habe ich in etwa alles an Hits unter der Mitwirkung von Freddie

Mercury, einer auch nach seinem Tode unvergessenen schillernden Kultfigur

des Rock.



Dazu die Videos auf DVD (Greatest Flix) und das komplette Konzert "Live at

Wembley Stadium", ebenfalls auf DVD.

Absolute Highlights der Rockgeschichte.



Mein Lieblingslied: "I want to break free",


das Video dazu ist umwerfend gut.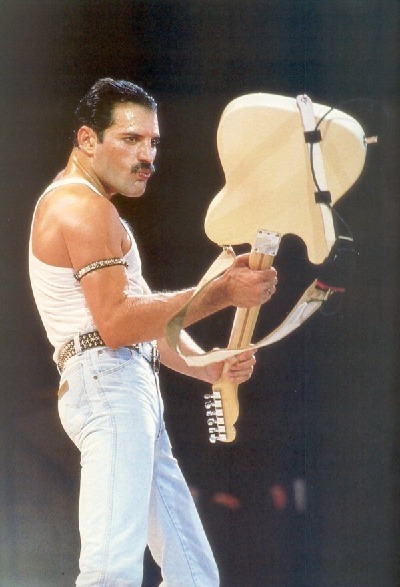 Don't do it, Freddie !

Tu es nicht, Freddie !



I collected all the "Greatest Hits" on CD, all those great songs with lead

singer Freddie Mercury, one of the best Rock singers and a charismatic

entertainer on stage.



In my archives are the famous Queen videos of their hits "Greatest Flix"

on DVD and the concert "Live at Wembley", an absolute highlight in the

history of Rock music.



My favorite Queen song: "I want to break free" .

I like it on CD and I like it more on Video, what a show !


All of the albums acquired from the leading internet companies.

There's more to come, a.s.a.p.

| | |
| --- | --- |
| | |
| | R.I.P. FREDDIE |