Buddy Holly lives - Buddy Holly vive - Buddy Holly lebt





New Musical Express Article

2 - 3 - 1961

( 2 more items added )




3. Februar 1961

Artikel im NEW MUSICAL EXPRESS

( + 2 weitere Sammlerstücke )




Ein Buddy Holly Fan aus Kleve, Rolf Ahrens, hat mir einen Zeitungsauschnitt

geschickt, der genau 2 Jahre nach dem tragischen Tod von Buddy Holly,

Ritchie Valens und dem Big Bopper im New Musical Express erschien.

Ich kann mich nur bedanken und diesen Auschnitt so groß zeigen, damit man

ihn auch lesen kann, denn er ist lesenswert. Man muss einfach mal lesen,

was Musikjournalisten nur 2 Jahre nach dem Tod von Buddy Holly

geschrieben haben.

Wir haben einen viel größeren Abstand zu den Ereignissen.

Ich musste den Artikel so groß einstellen, damit man alles genau lesen kann.

English text below the article !

A German fan from Kleve, his name is Rolf Ahrens, sent me an article he cut

out of the New Musical Express exactly 2 years after the day the music died.

We know a lot more now, therefore it's so interesting to read this article.

I had to zoom the article so that you can read it word by word. Have fun.

2 more items from Rolf's collection :

2 weitere Stücke aus Rolf's Sammlung :

Buddy Promo Card

Rolf kaufte diese Fotos vor langer Zeit über eBay.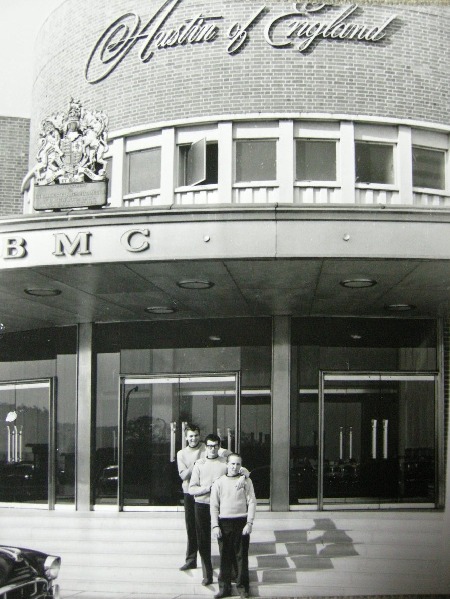 He bought both photos via eBay. The Crickets during the UK tour.

Visiting AUSTIN MOTOR WORKS at Longbridge, 10th of March, 1958.

Thanks for sharing, Rolf ! - Ich danke Dir sehr dafür, Rolf !

| | |
| --- | --- |
| | |
| | Let's keep the flame alive and burning bright ! |