Buddy Holly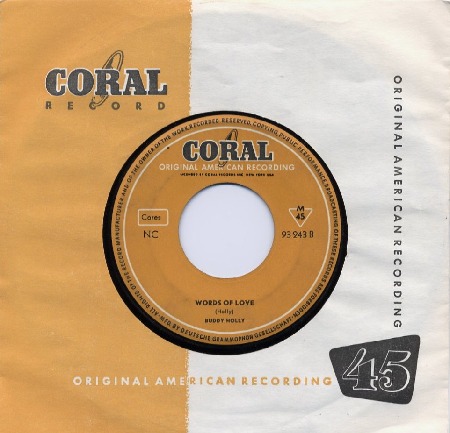 WORDS OF LOVE

MAILMAN BRING ME NO MORE BLUES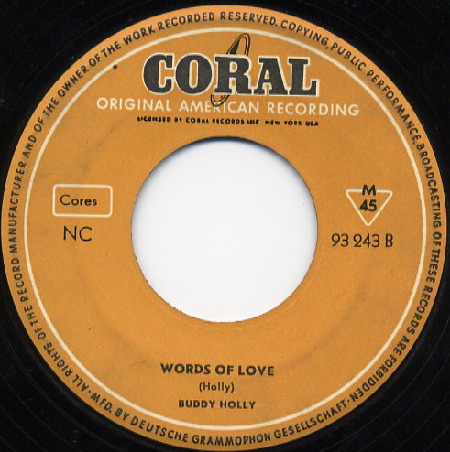 WORDS OF LOVE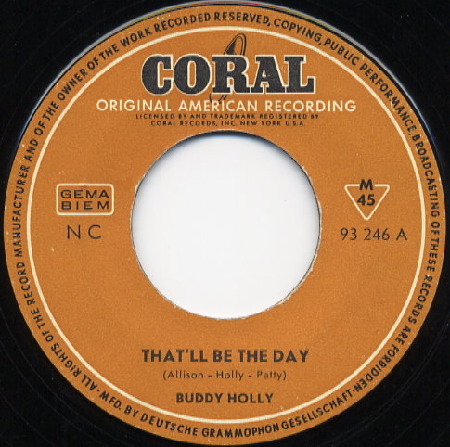 THAT'LL BE THE DAY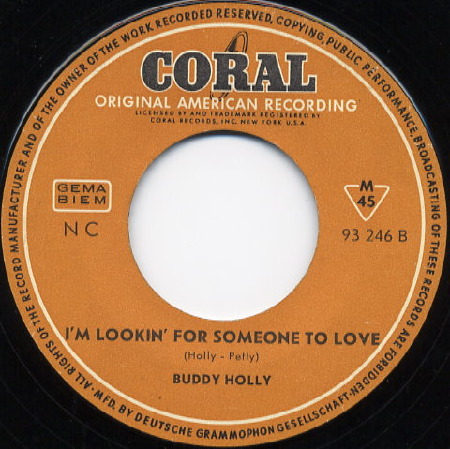 I'M LOOKING FOR SOMEONE TO LOVE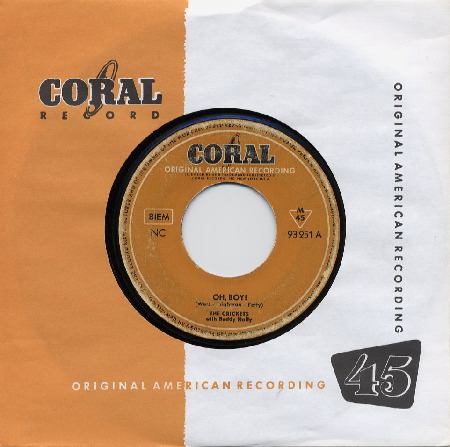 OH, BOY!

OH, BOY!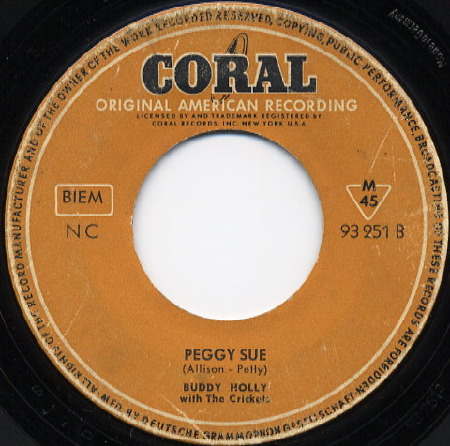 PEGGY SUE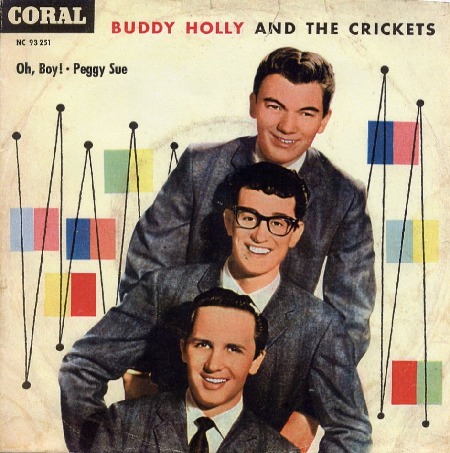 Oh, Boy!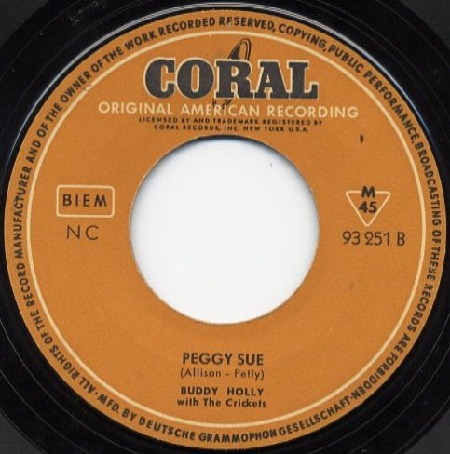 Peggy Sue

MAYBE BABY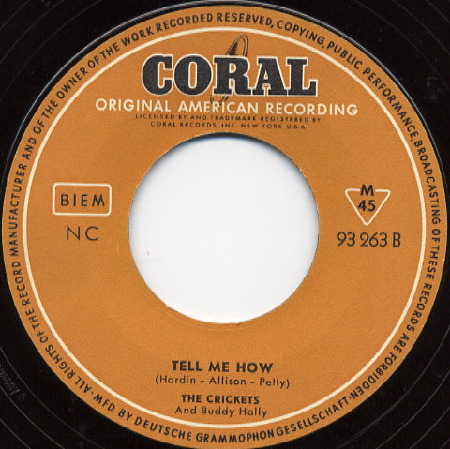 TELL ME HOW

Crickets not mentioned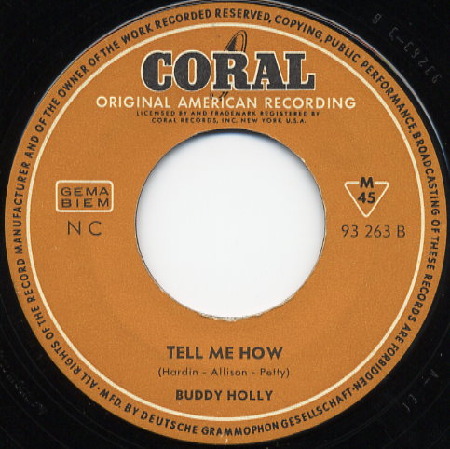 same as mentioned above

Listen to me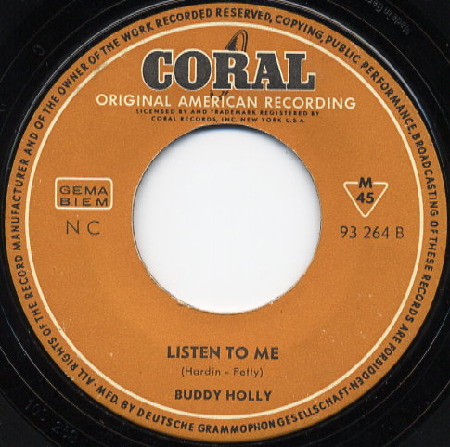 Listen to me

I'm gonna love you too

The Crickets are mentioned on this pressing, as well.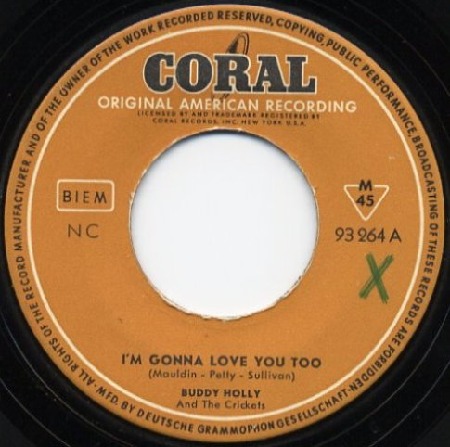 Bei dieser Pressung sind neben Buddy Holly auch die Crickets genannt.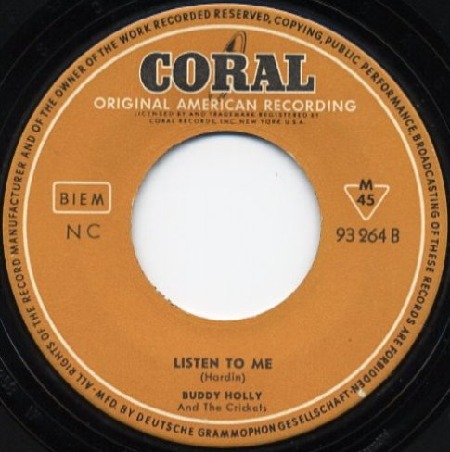 Label shows the Crickets, as well.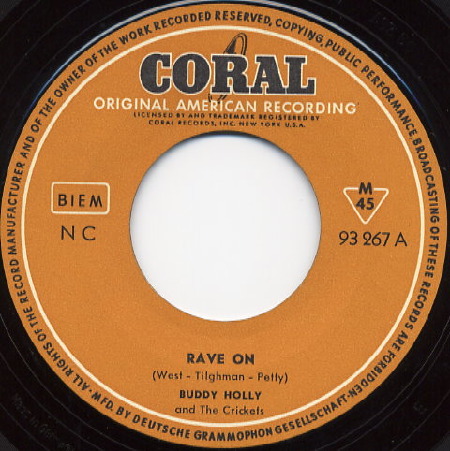 Rave On

Ready Teddy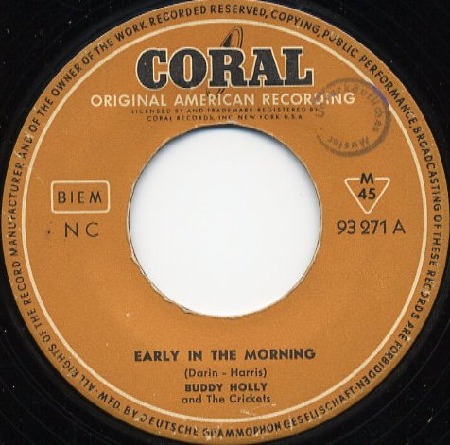 Early In The Morning

Think It Over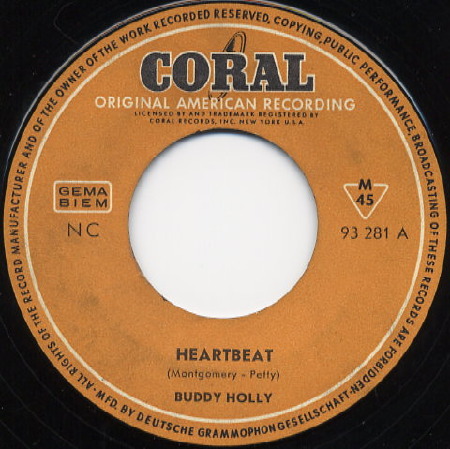 Heartbeat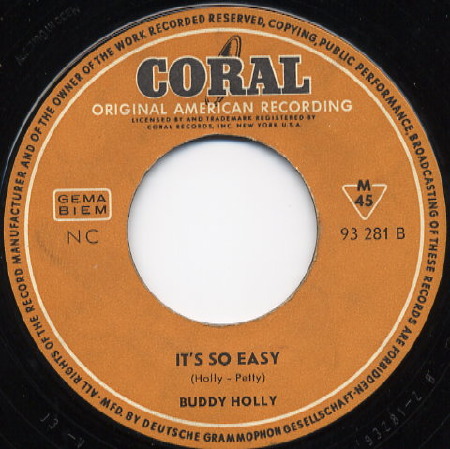 It's So Easy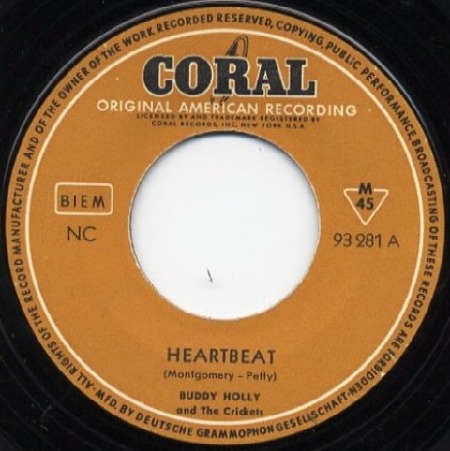 HEARTBEAT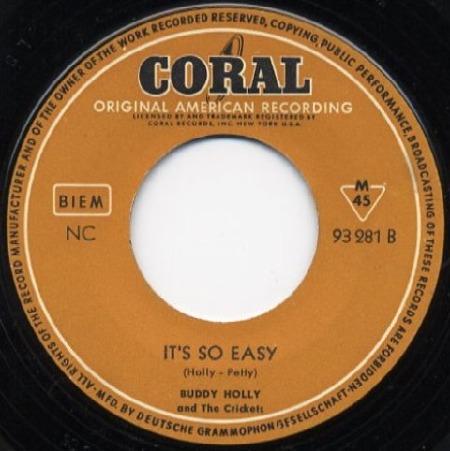 It's so easy

It doesn't matter anymore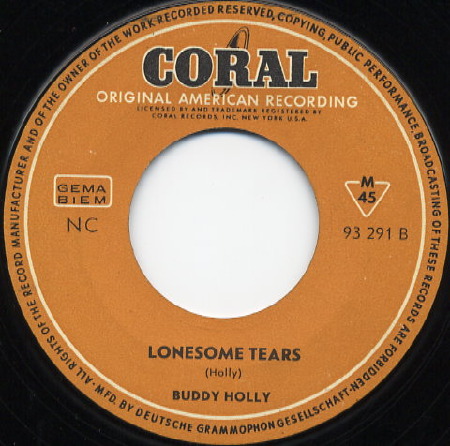 Lonesome Tears

Peggy Sue Got Married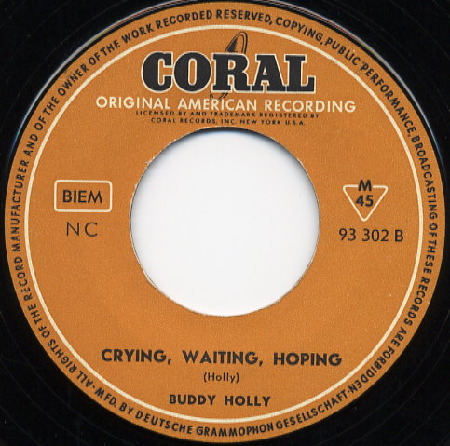 Crying, Witing, Hoping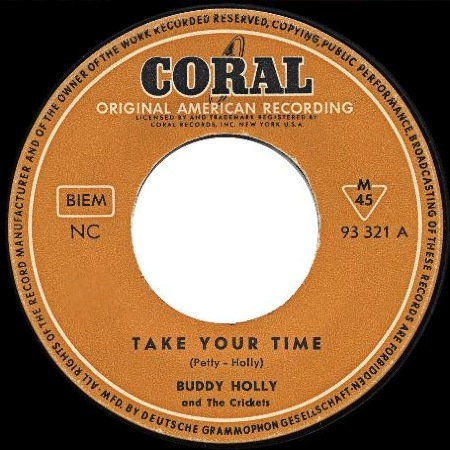 Take Your Time

Fool's Paradise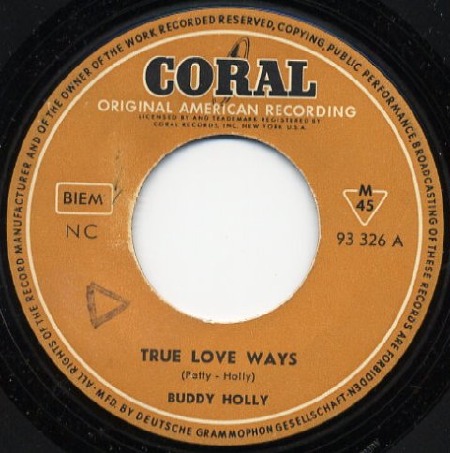 True Love Ways

MOONDREAMS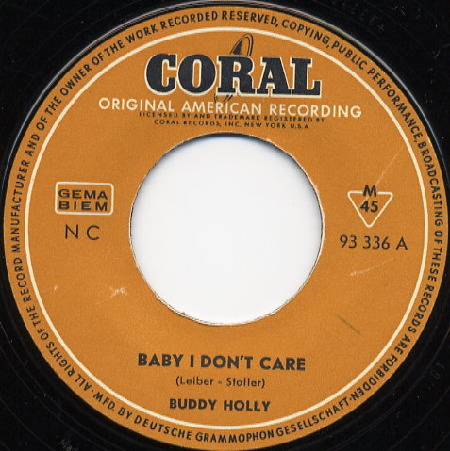 Baby I don't care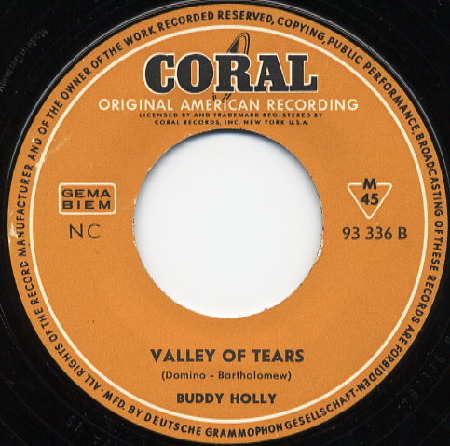 Valley Of Tears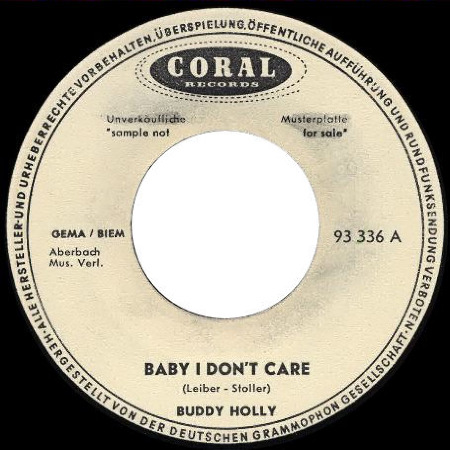 Baby I don't care - BUDDY HOLLY

Valley Of Tears - BUDDY HOLLY

Coral NC 93343

LOOK AT ME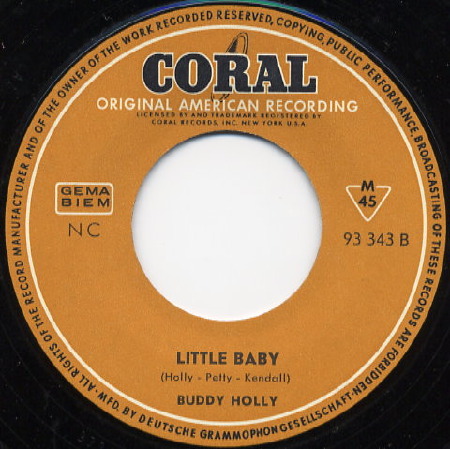 LITTLE BABY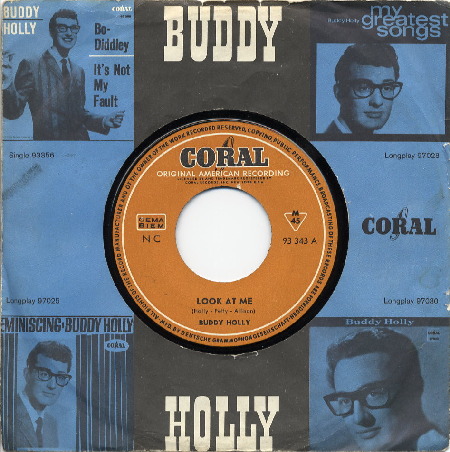 Alternative sleeve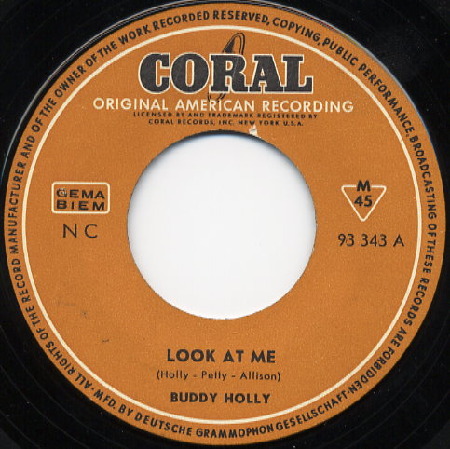 Look at me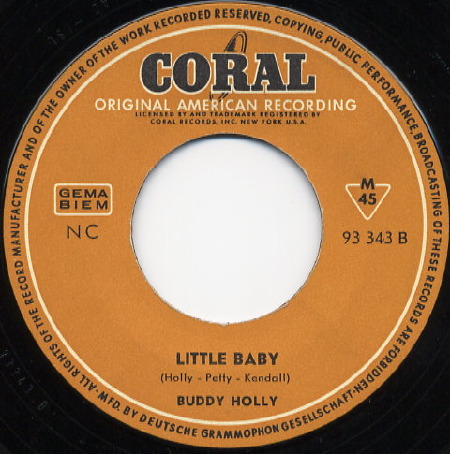 Little baby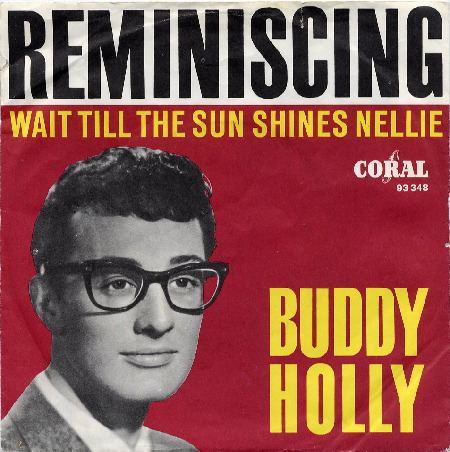 BUDDY HOLLY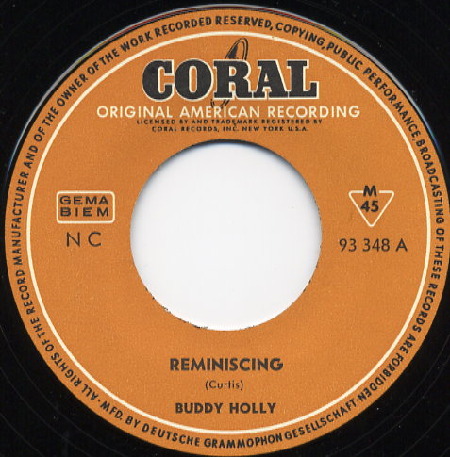 REMINISCING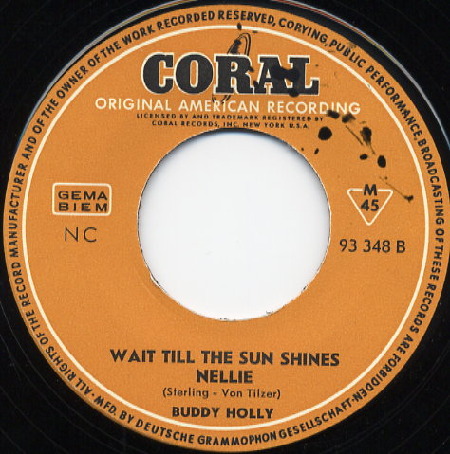 WAIT ILL THE SUN SHINES NELLIE

CORAL 93352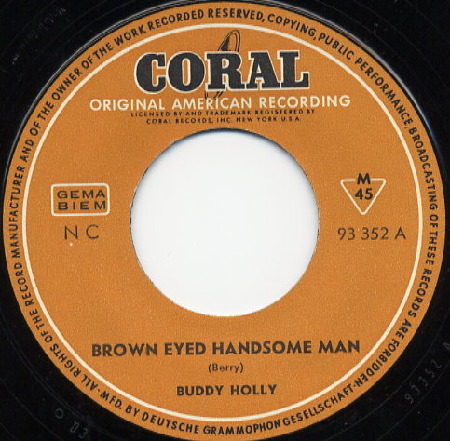 BROWN EYED HANDSOME MAN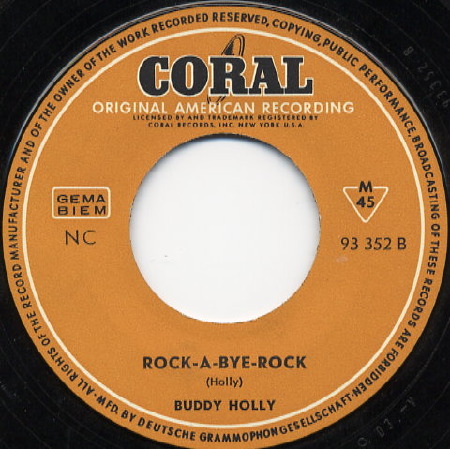 ROCK - A - BYE - ROCK

Und immer daran denken: