| | |
| --- | --- |
| | ROLLERCOASTER RECORDS RRG 2011 UK 2015 |
| | An exciting new Buddy Holly & The Crickets mix by Chris Hopkins. |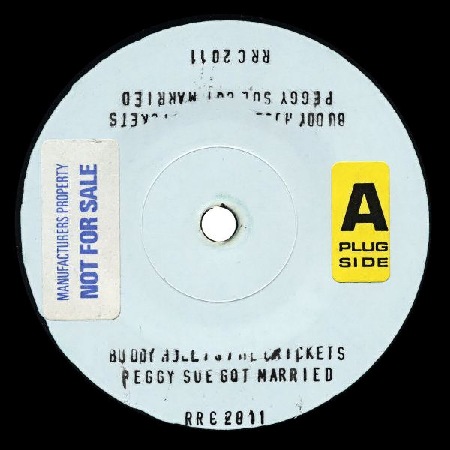 This 45 comes in an EP style quality sleeve and is available in both BLACK


VINYL with a SMALL centre hole or RED VINYL with a LARGE centre hole.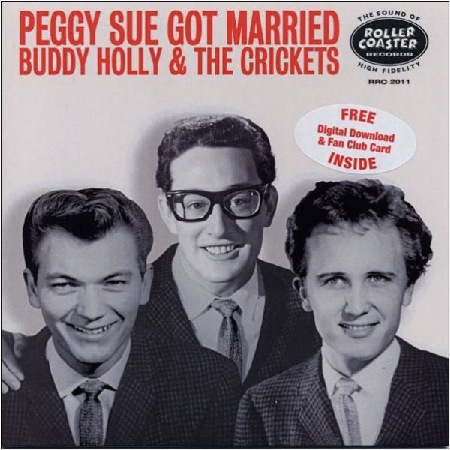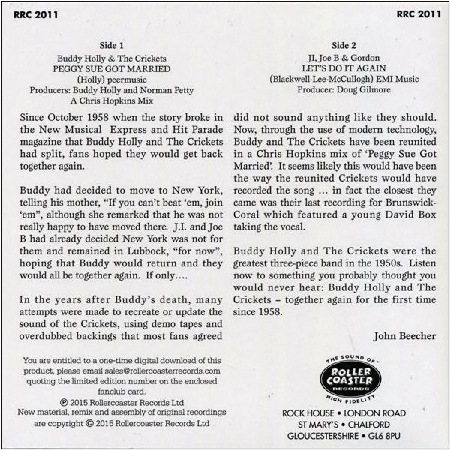 BLACK VINYL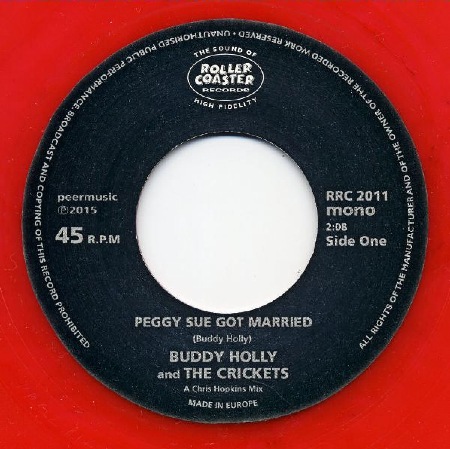 RED VINYL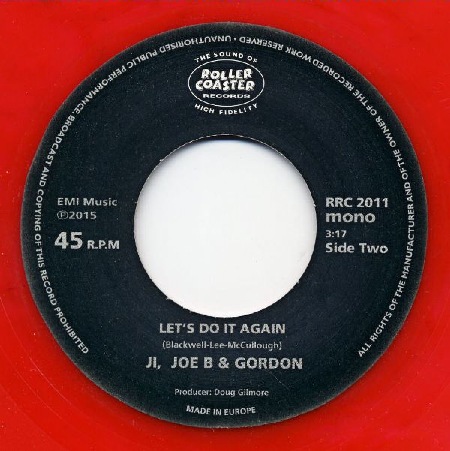 It also comes with a Crickets Fan Club card with a unique number to

obtain a free digital download of the tracks!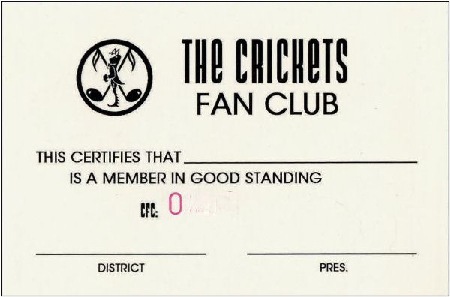 BUDDY AND THE BOYS

Click on the appropriate link below to order from Rollercoaster Records.

FOR BLACK VINYL

http://www.rollercoasterrecords.com/catalog/product_info.php?products_id=2468&osCsid=3a7427c3a0de474b1bab5997d65f522b

FOR RED VINYL

http://www.rollercoasterrecords.com/catalog/product_info.php?products_id=2467