| | |
| --- | --- |
| | |
| | E N J O Y |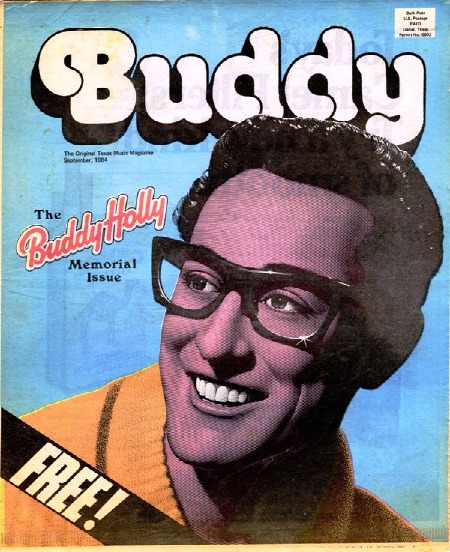 BUDDY - The Buddy Holly Memorial Issue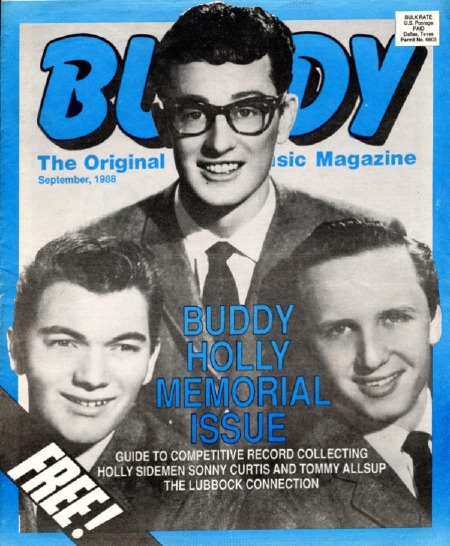 BUDDY, September 1988, BUDDY HOLLY MEMORIAL ISSUE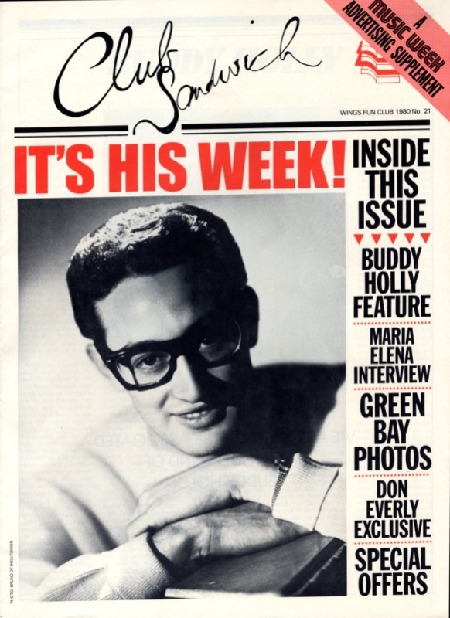 Club Sandwich, BUDDY HOLLY FEATURE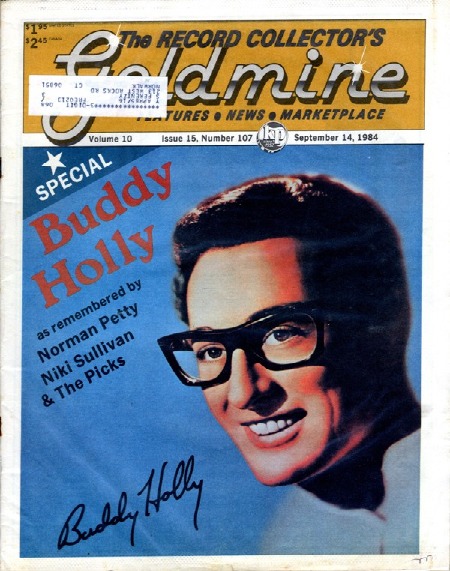 The Record Collector's Goldmine, Special BUDDY HOLLY, Issue 15, Number 107, September 14, 1984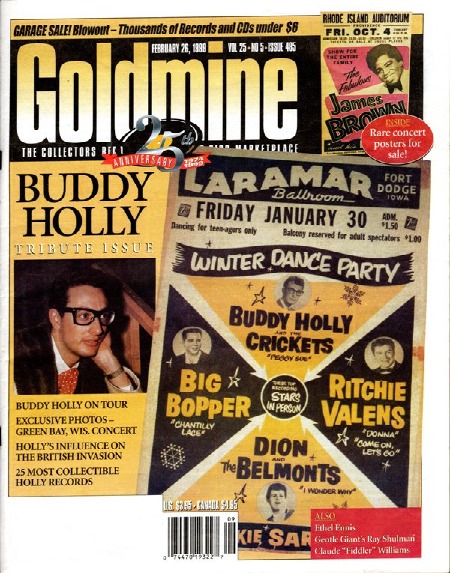 Goldmine, February 26, 1988, BUDDY HOLLY TRIBUTE ISSUE

Goldmine, February 21, 2009, BUDDY HOLLY, 50 YEARS AFTER THE CRASH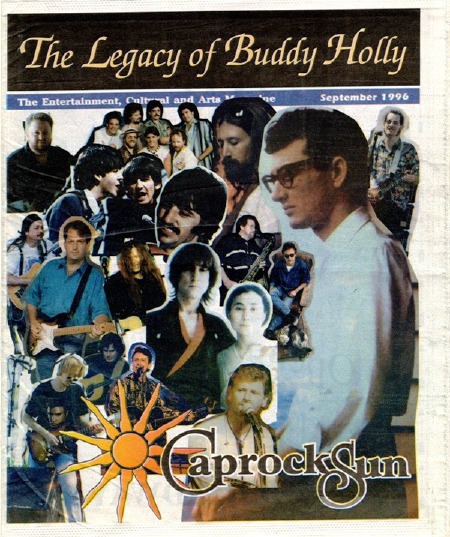 The Legacy of Buddy Holly, September 1996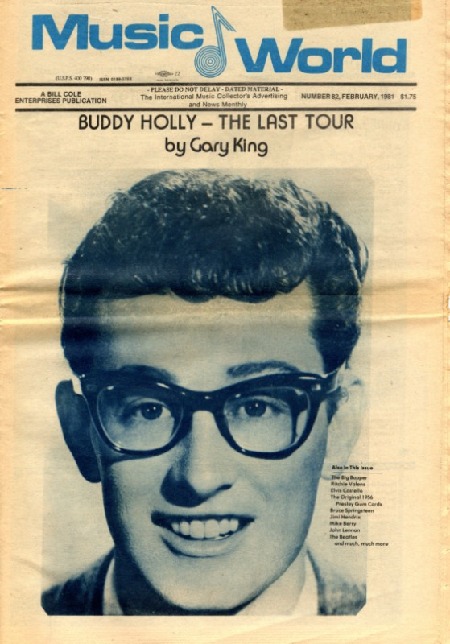 Music World, February 1981, BUDDY HOLLY - THE LAST TOUR by Gary King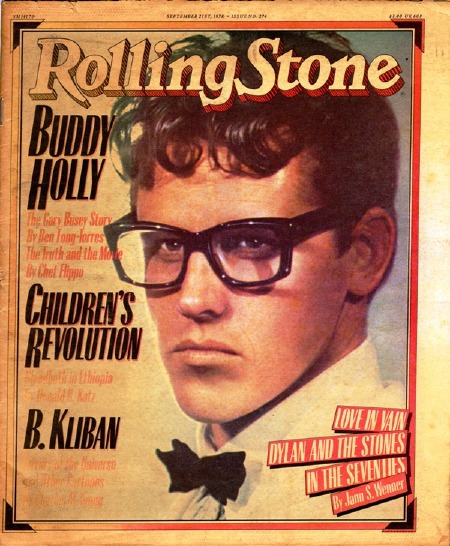 Rolling Stone, BUDDY HOLLY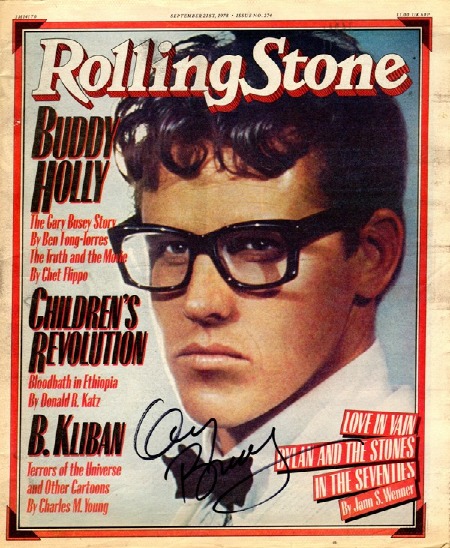 Mit einem Original - Autogramm von GARY BUSEY.

Unicorn Times, Sept. 1978, REMEMBERING BUDDY HOLLY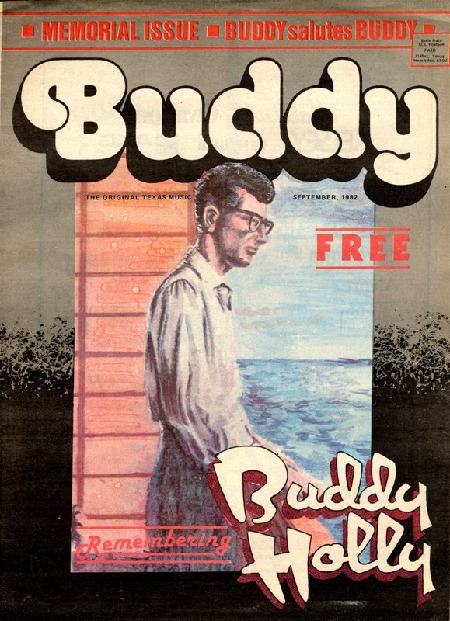 Buddy Memorial Issue, BUDDY SALUTES BUDDY, September, 1987, Remembering BUDDY HOLLY

Southwest Airlines Magazine, August 1978, BUDDY HOLLY - Rebirth of a rock legend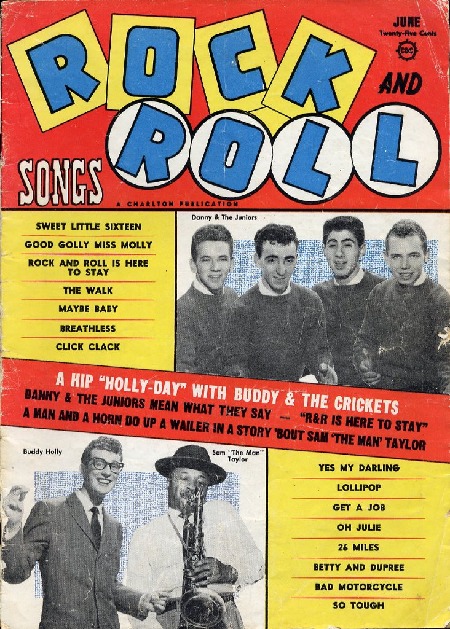 ROCK AND ROLL SONGS, A HIP "HOLLY-DAY" WITH BUDDY & THE CRICKETS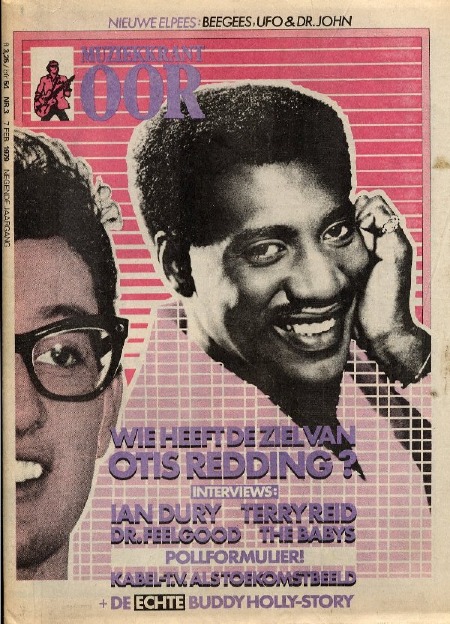 Dieses Musikmagazin stammt aus den Niederlanden: MUZIEKKRANT OOR - DE ECHTE BUDDY HOLLY - STORY, 7 FEB 1979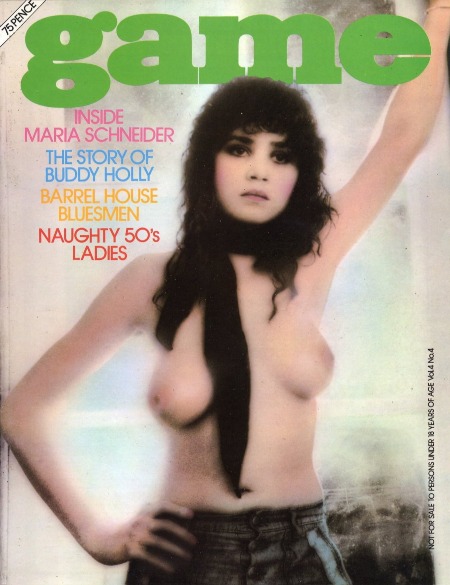 game, Vol 4, No.4 - THE STORY OF BUDDY HOLLY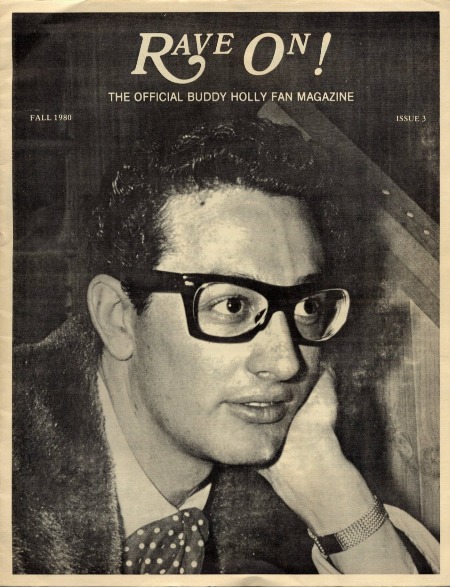 RAVE ON ! The Official Buddy Holly Fan Magazine, Fall 1980, Issue 3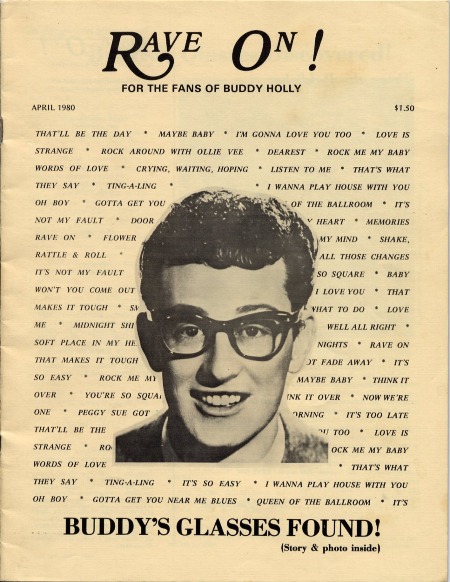 RAVE ON! For The Fans Of Buddy Holly, April 1980, BUDDY'S GLASSES FOUND

BUDDY HOLLY LIVES MAG. In just 18 months, Buddy Holly recorded 9 top ten smash hits. He was ahead of his time. He died before his time. His music lives on.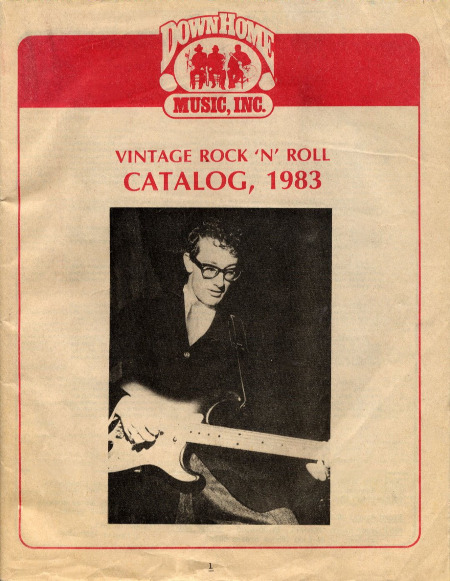 ROCK 'N' ROLL CATALOG, 1983

TEXAS MUSIC, Buddy Holly: Changing the Game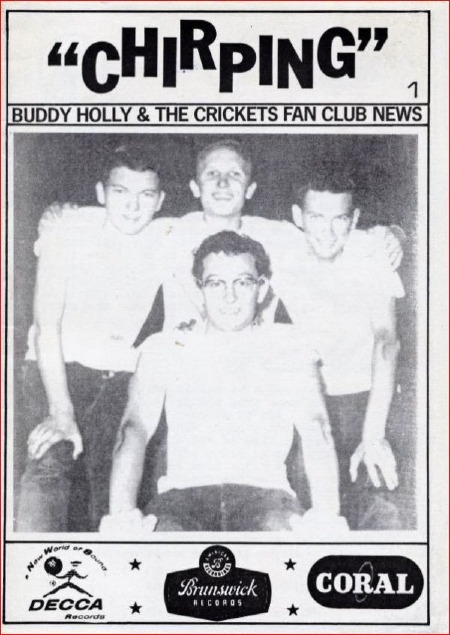 BUDDY HOLLY & THE CRICKETS FAN CLUB MAG "CHIRPING", Issue 1

BUDDY HOLLY & THE CRICKETS FAN CLUB MAG "CHIRPING", Issue 2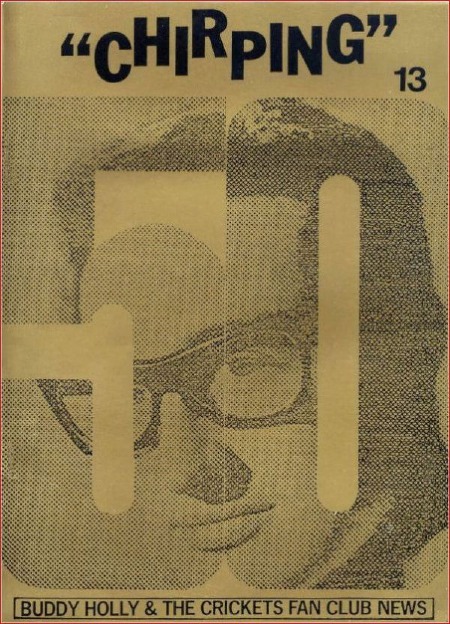 BUDDY HOLLY & THE CRICKETS FAN CLUB MAG "CHIRPING", Issue 13

BUDDY HOLLY & THE CRICKETS FAN CLUB MAG "CHIRPING, Issue 15