FROM THE IAN HIGHAM COLLECTION



45's - AUSTRALIA - Brunswick



45er Vinyl - AUSTRALIEN - Brunswick





An amazing web site Hans.


Congratulations mate.


Ians collection is wonderful and so wide spread.


I have no hesitation in saying this is the best


Buddy Holly web site I have ever seen.




Roddy Jordan



( Australia's # 1 Buddy Holly Expert )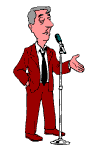 Note from Ian: I have only started collecting 45 singles from Australia in recent times. My collection of these is very limited. The foremost collector of Australian releases is Roddy Jordan from Victoria, Australia. I highly recommend his book Buddy Holly & The Crickets Musical History In Australia which contains a superb pictorial discography of all the Australian releases and variations.

A photograph of the front cover of this book can be seen in the

BOOKS - Non Fiction section.

That'll be the day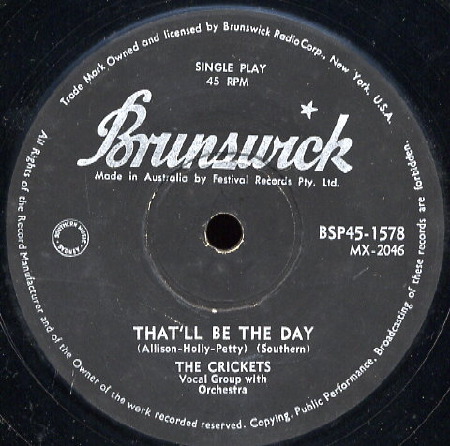 The Crickets, That'll be the day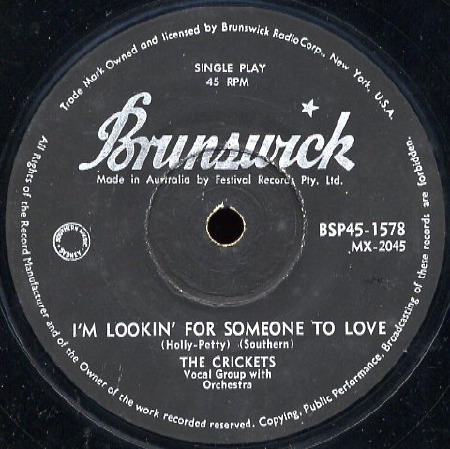 The Crickets, I'm looking for someone to love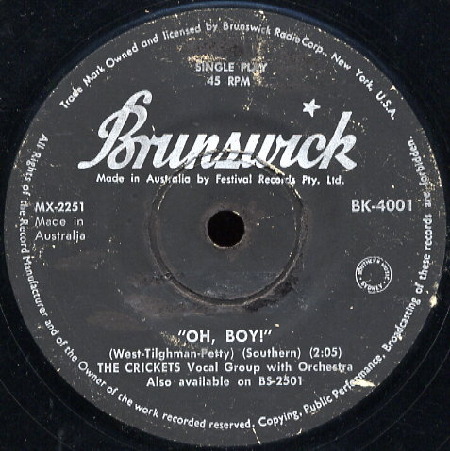 The Crickets, Oh, boy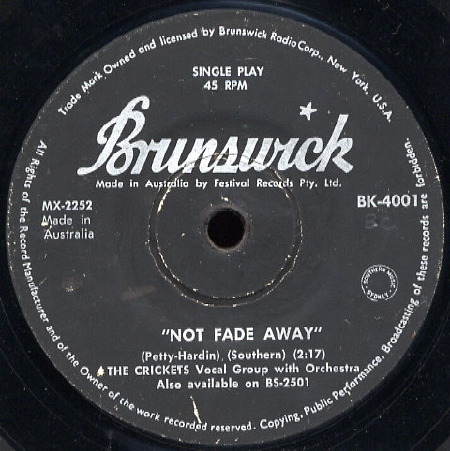 The Crickets, Not fade away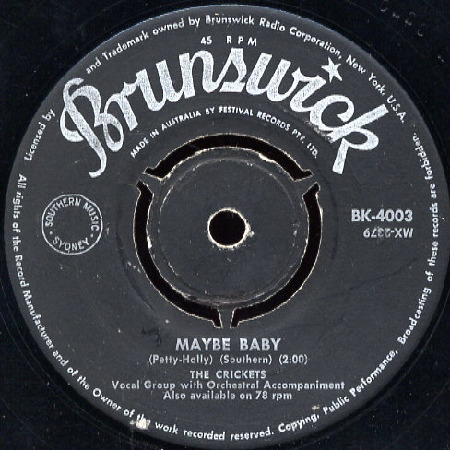 The Crickets, Maybe baby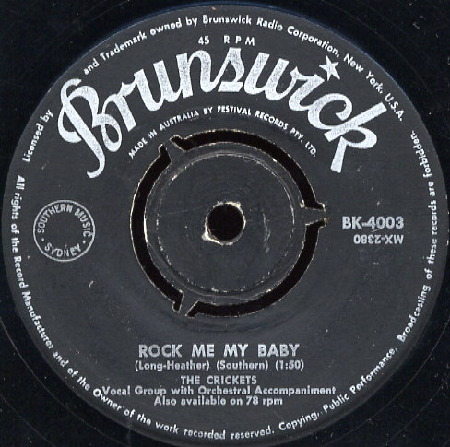 The Crickets, Rock me my baby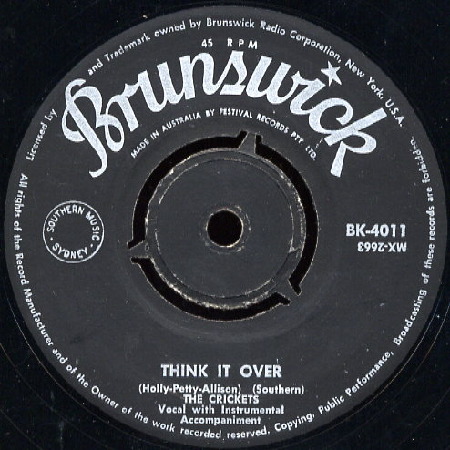 The Crickets, Think it over

The Crickets, Fool's paradise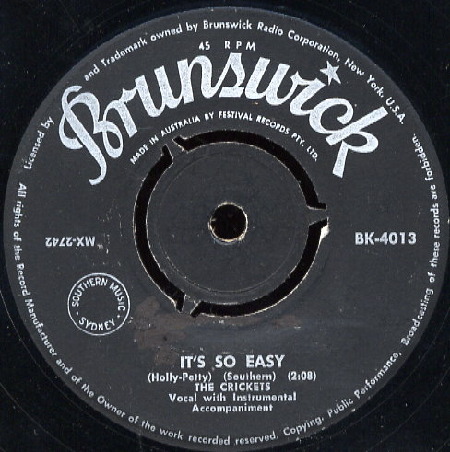 The Crickets, It's so easy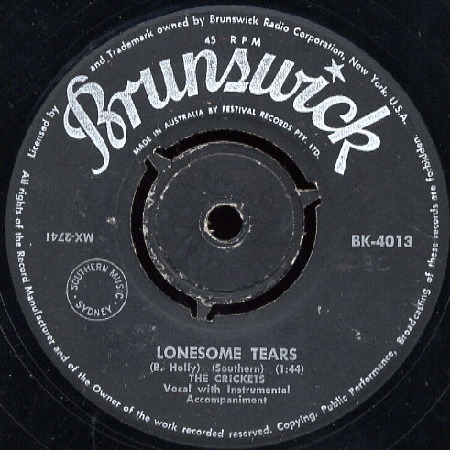 The Crickets, Lonesome tears