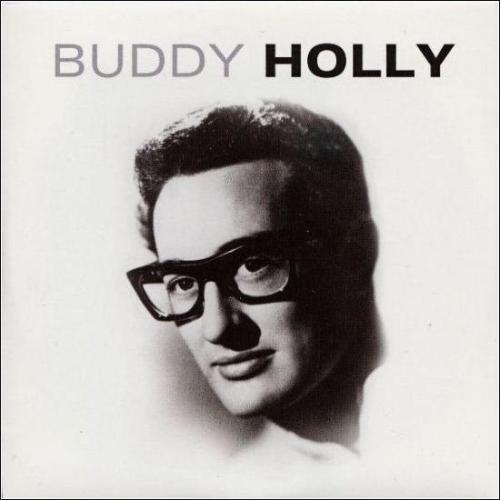 BUDDY HOLLY LIVES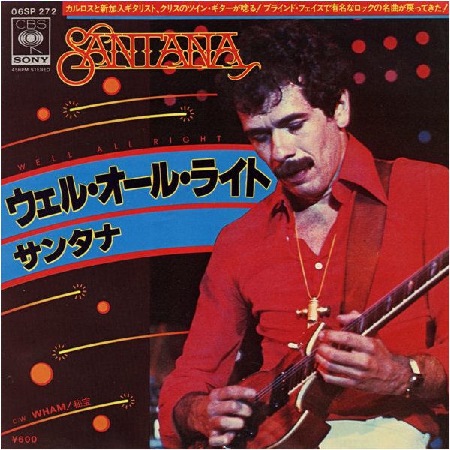 - SANTANA - Well All Right

CBS 06SP 272 JAPAN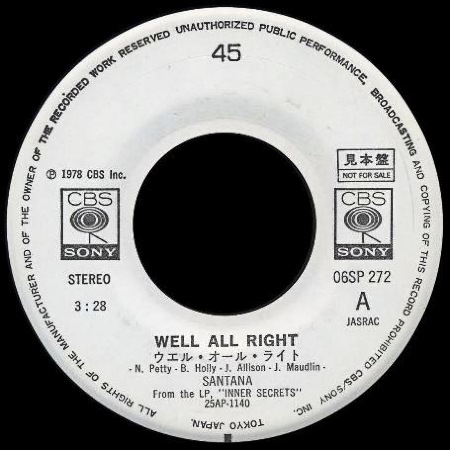 - SANTANA - Well All Right

CBS 06SP 272 JAPAN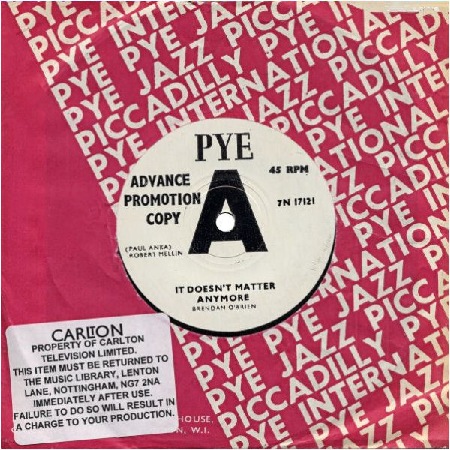 It Doesn't Matter Anymore . Brendan O'Brian

PYE 7N 17121 UK

It Doesn't Matter Anymore . Brendan O'Brian

PYE 7N 17121 UK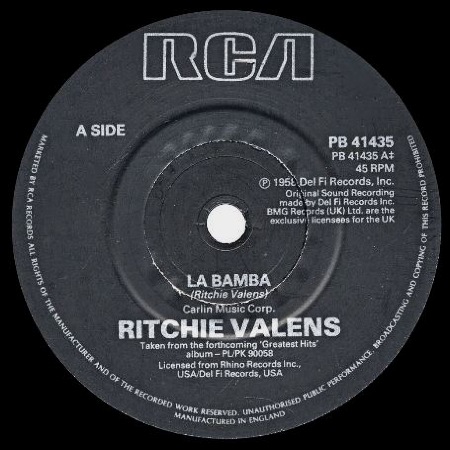 La Bamba - RITCHIE VALENS

RCA PB 41435 UK

Donna - RITCHIE VALENS

RCA PB 41435 UK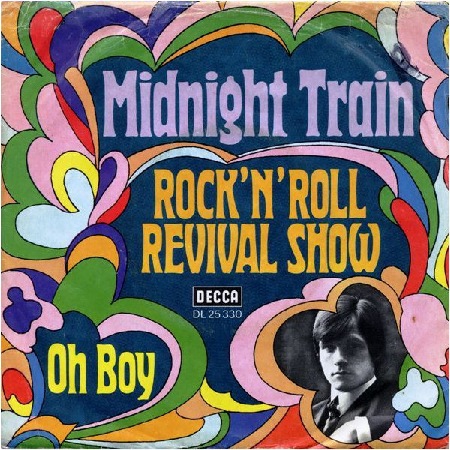 OH BOY - ROCK'N'ROLL REVIVAL SHOW

DECCA DL 25330 GERMANY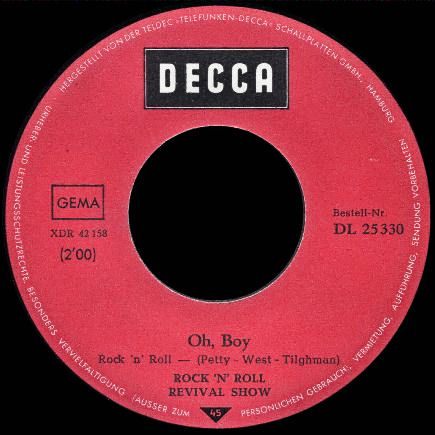 OH BOY - ROCK'N'ROLL REVIVAL SHOW

DECCA DL 25330 GERMANY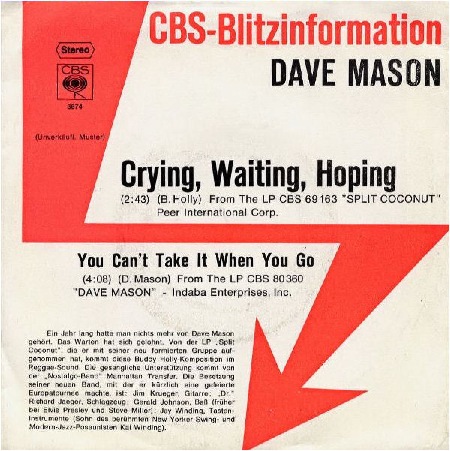 Dave Mason - Crying, Waiting, Hoping

CBS S 3674 GERMANY 1975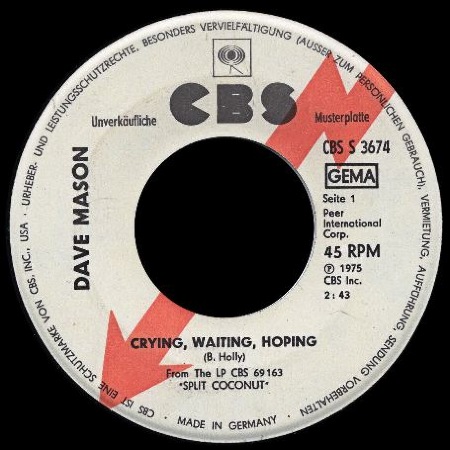 Dave Mason - Crying, Waiting, Hoping

CBS S 3674 GERMANY 1975

RHYTHM RECORDS RAJ 1002

This is an original 1963 UK pressing of a 6 track EP including a cover version of Buddy's song 'What To Do'.

The unknown recording artists were directed by Norwich based musician Chic Applin.This was only sold in supermarkets, stations and similar outlets rather than normal record shops.

It was only available for a few weeks and did not sell well.

If anyone knows the artist that sang on this 'What To Do' track,

please let Hans know so he can add it to his Covers List.

Please have a look !


http://uk45s60.orgfree.com/60s/60R/60RHYTHM.htm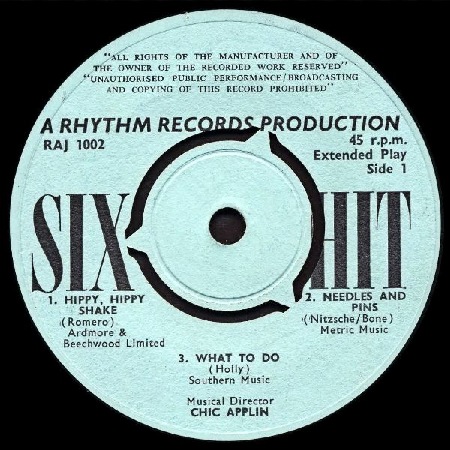 RHYTHM RECORDS RAJ 1002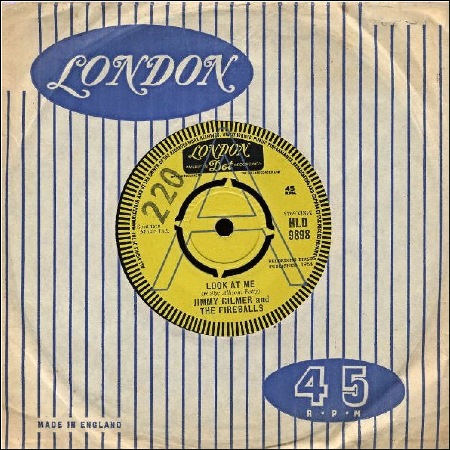 LONDON Dot HLD 9898 Demo 1964

LONDON Dot HLD 9898 Demo 1964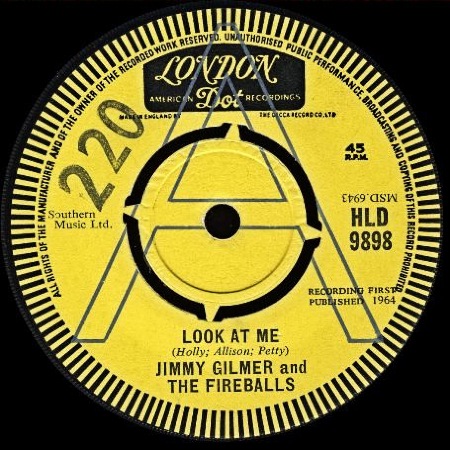 LONDON Dot HLD 9898 Demo 1964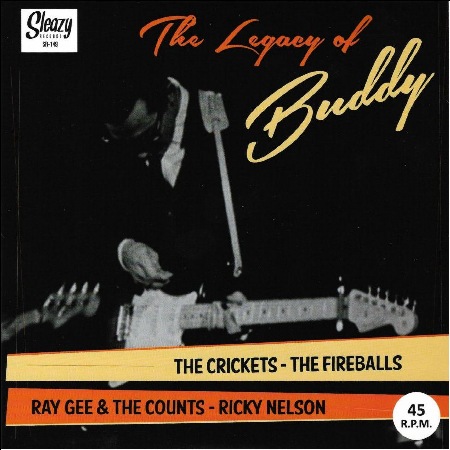 The Legacy of Buddy

SLEAZY RECORDS SR-149 SPAIN 2019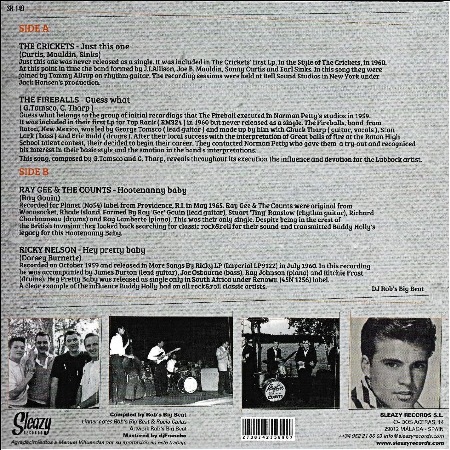 Oh dear! The Crickets track 'Just This Once' is wrongly titled 'Just This One' on both the record label and the sleeve!!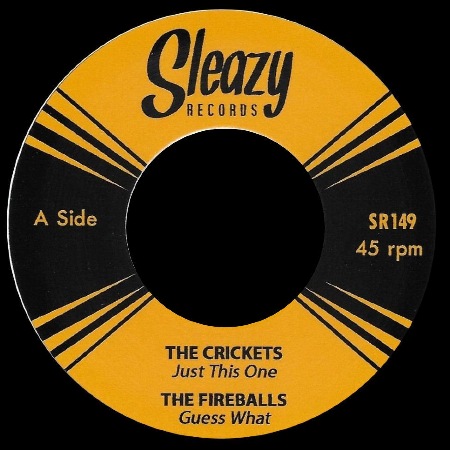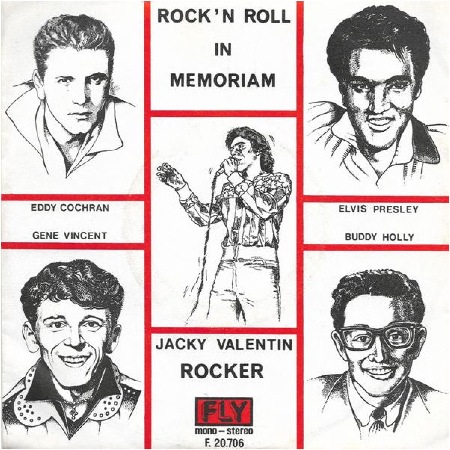 FLY RECORDS F.20.706 Belgium (Year unknown)

As a fan of an artist, you know how to spell his name. How do

you rate this mistake? You decide!
FLY RECORDS F.20.706 Belgium (Year unknown)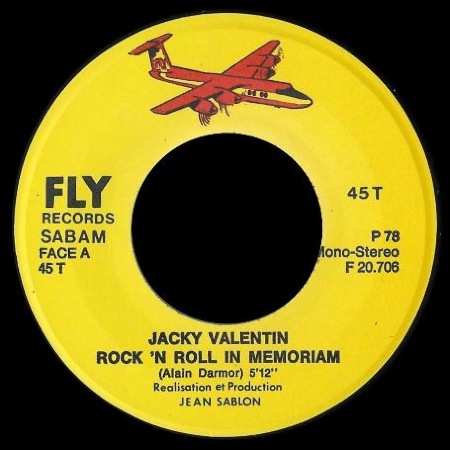 FLY RECORDS F.20.706 Belgium (Year unknown)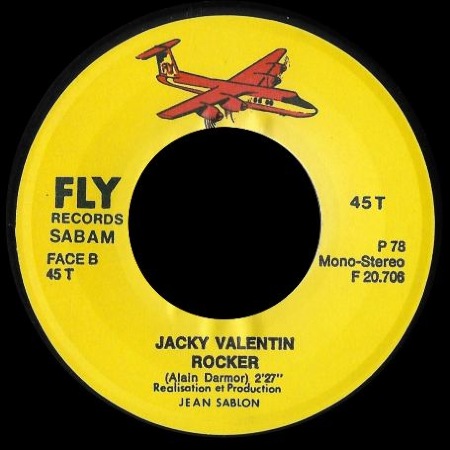 FLY RECORDS F.20.706 Belgium (Year unknown)

COLUMBIA DB 7524 Demonstration Record released 26 March 1965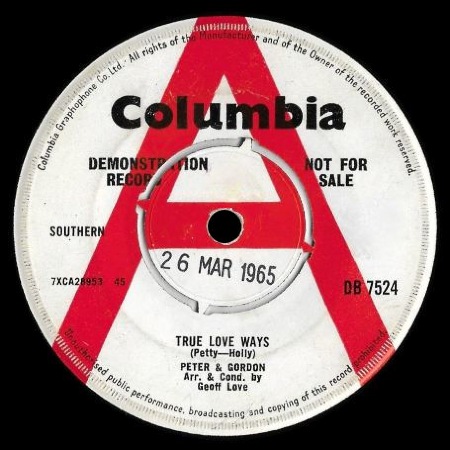 COLUMBIA DB 7524 Demonstration Record released 26 March 1965