Where two similar covers are shown it is because they are

different pressings, with either differences on the rear cover

or labels on the record.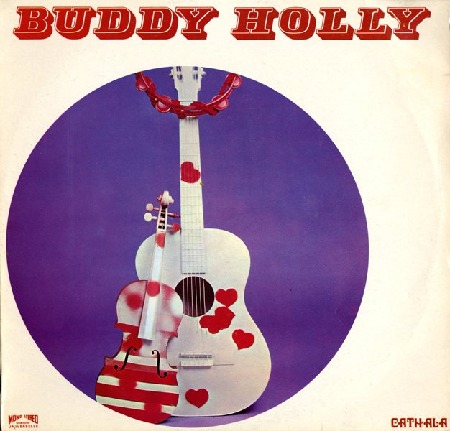 Buddy Holly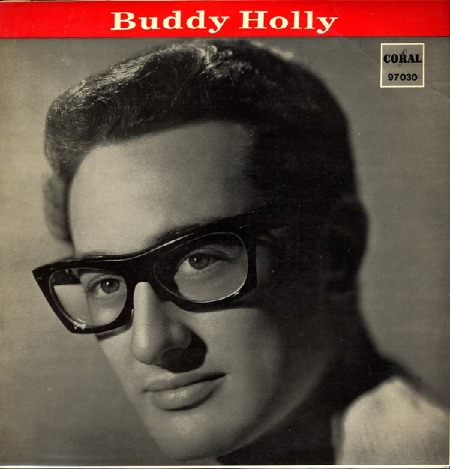 Buddy Holly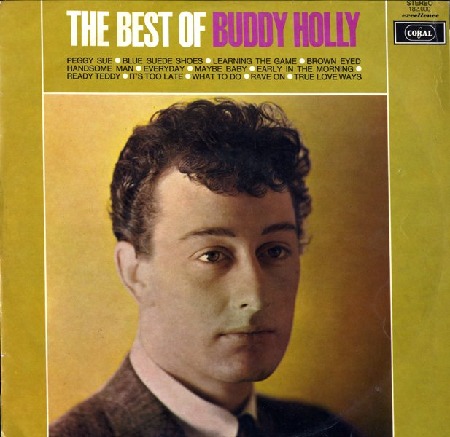 The Best Of Buddy Holly

Buddy Holly Story Volume 1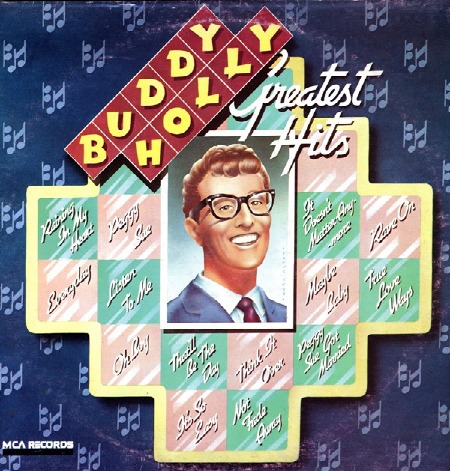 Dies Cover mag ich nicht so, da Buddy nicht wirklich 'gelungen' ist.

Hier stimmt alles. Da hat sich jemand Mühe gegeben.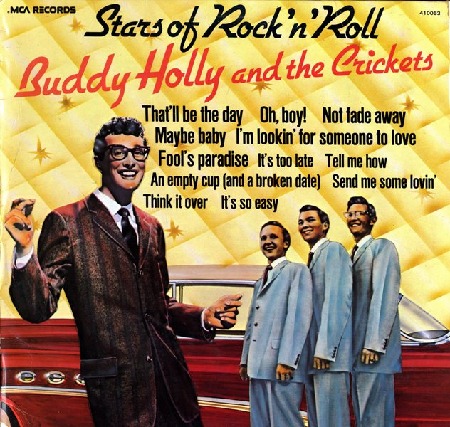 Stars of Rock'n'Roll - Buddy Holly and the Crickets

Abweichende Pressung, wie oben beschrieben.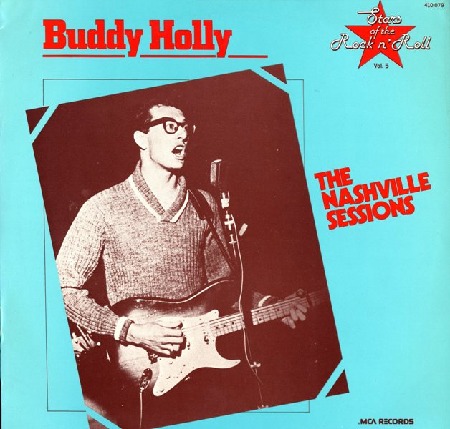 Buddy Holly - The Nashville Sessions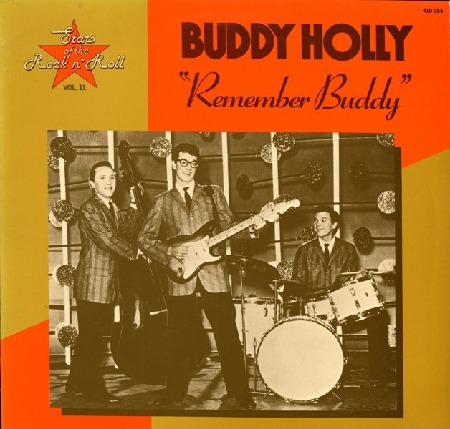 Remember Buddy

WESTERN and BOP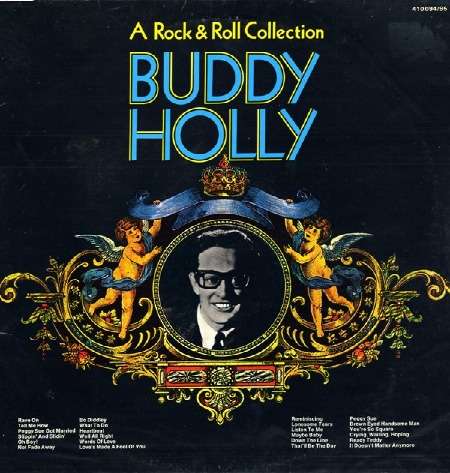 A Rock & Roll Collection BUDDY HOLLY

Andere Pressung als das erste Cover auf dieser Seite.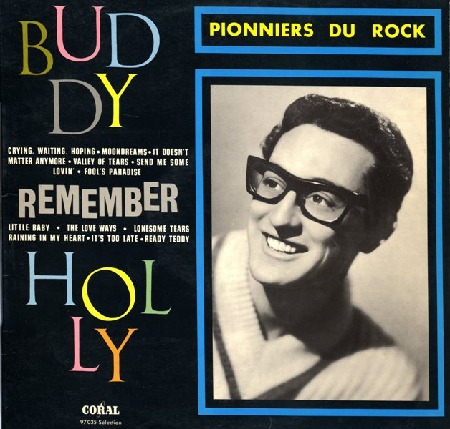 Pionniers Du Rock : Buddy Holly

France GIANT BUDDY HOLLY

FRANCE: A Rock & Roll Collection BUDDY HOLLY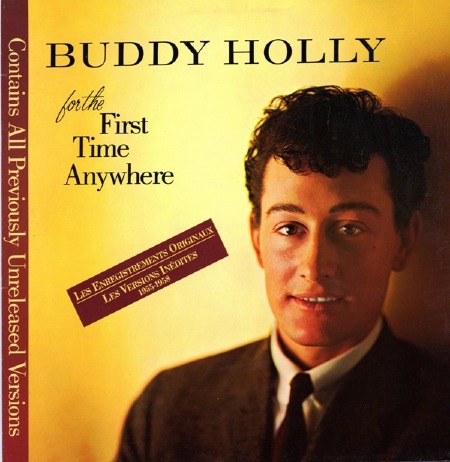 From France, Made in Germany

THAT'LL BE THE DAY - BUDDY HOLLY DECCA 200.012 S FRANCE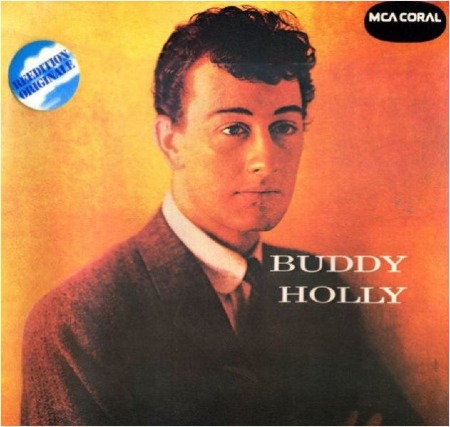 MCA 204 536 FRANCE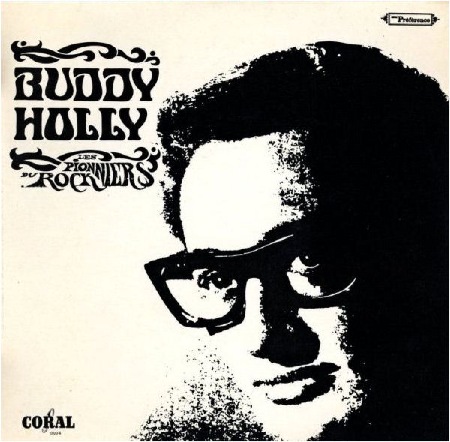 Buddy Holly

CORAL 000 4 FRANCE (Record made in Germany)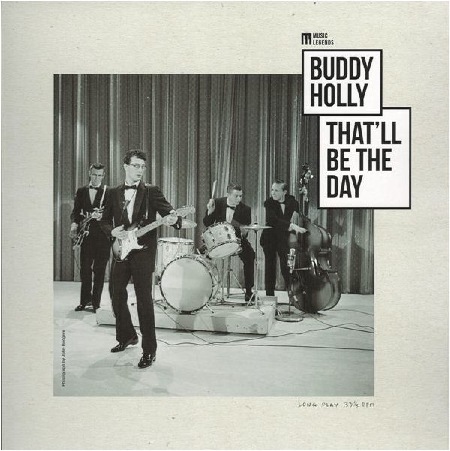 WAGRAM MUSIC 3358556 180 Gram Heavyweight Vinyl 2018 Made in France

WAGRAM MUSIC 3358556 180 Gram Heavyweight Vinyl 2018 Made in France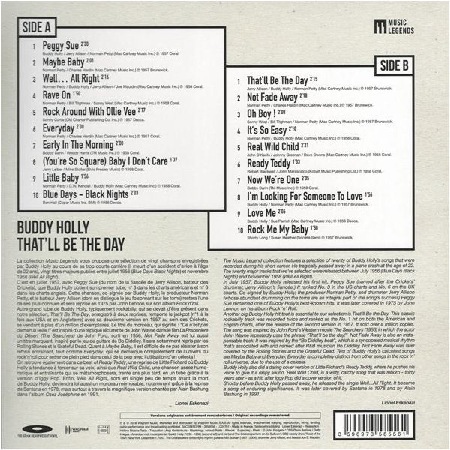 WAGRAM MUSIC 3358556 180 Gram Heavyweight Vinyl 2018 Made in France

WAGRAM MUSIC 3358556 180 Gram Heavyweight Vinyl 2018 Made in France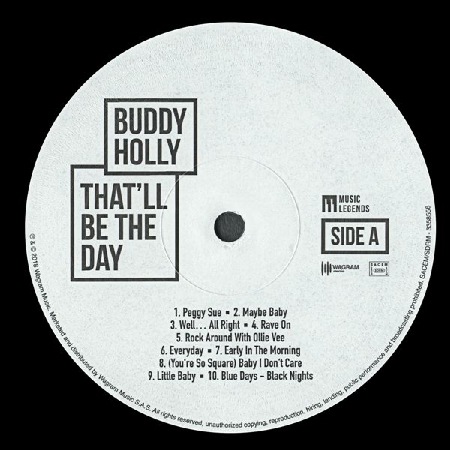 WAGRAM MUSIC 3358556 180 Gram Heavyweight Vinyl 2018 Made in France

WAGRAM MUSIC 3358556 180 Gram Heavyweight Vinyl 2018 Made in France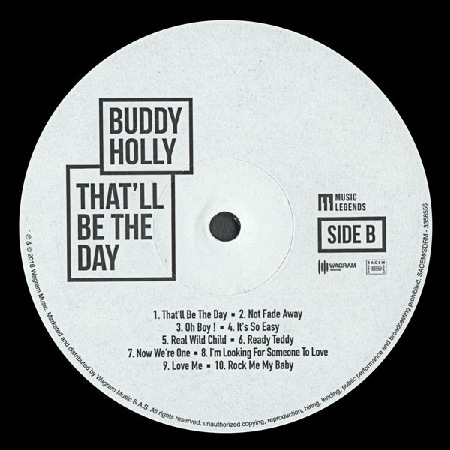 WAGRAM MUSIC 3358556 180 Gram Heavyweight Vinyl 2018 Made in France

WAGRAM MUSIC 3358556 180 Gram Heavyweight Vinyl 2018 Made in France