The girl wears a Holly
related T-shirt,

please have a look !




FROM THE IAN HIGHAM COLLECTION :






CD's - Related ( 6 )



Artverwandte CD's zum Thema, Seite 6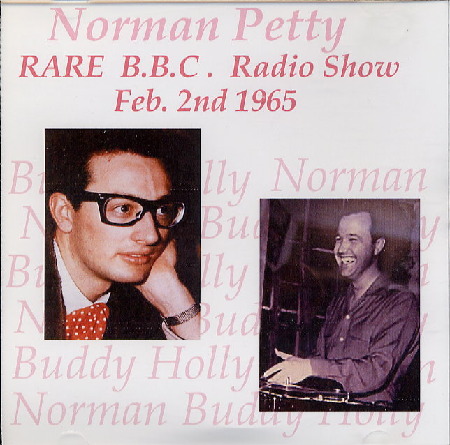 Norman Petty Radio Show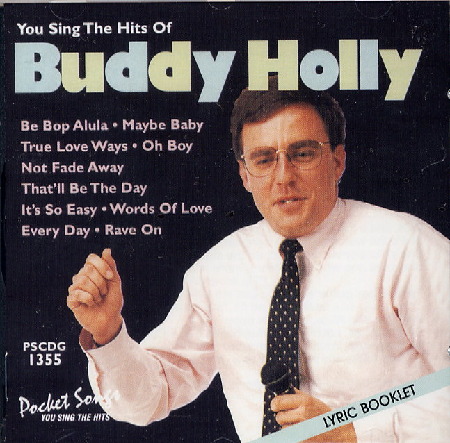 YOU SING THE HITS OF BUDDY HOLLY

THE BUDDY HOLLY COLLECTION

YEAH BUDDY by RUNAWAY EXPRESS from Colorado. Recommended by Hans, the number one RE fan in Europe !

Sie haben eine eigene VIP Seite auf meiner HP, die man einfach gesehen haben muss:

RUNAWAY EXPRESS, meine Freunde aus Colorado.

Das sind Ausnahme - Musiker, an denen man nicht vorbeikommt.

Buddy-Fans und Fans des frühen Rock 'n' Roll .

Besser als fast alles, was ich sonst gehört habe ! ! !

They deserve to be recommended with a VIP page on my website :

RUNAWAY EXPRESS from Colorado

The Buddy Holly Story, London Cast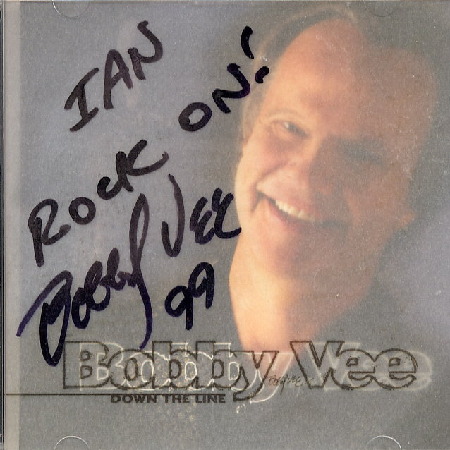 Bobby Vee with DOWN THE LINE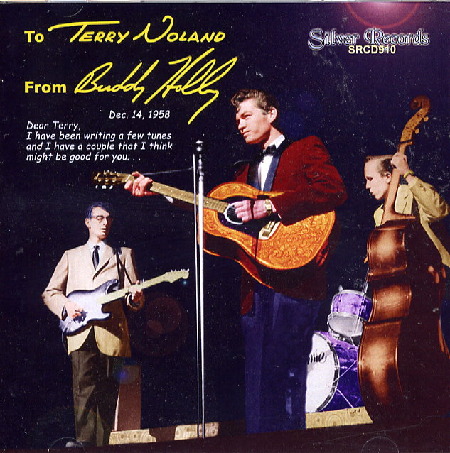 Terry Noland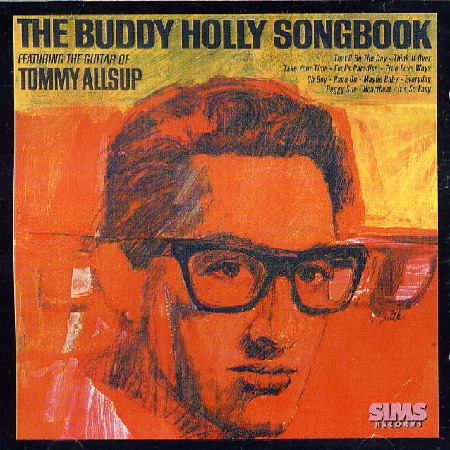 TOMMY ALLSUP HAS HIS VIP PAGE ON MY WEBSITE.

HE'S MY FRIEND AND I'M PROUD TO PRESENT SOME INFOS

ABOUT THIS OUTSTANDING GRAMMY AWARD WINNER.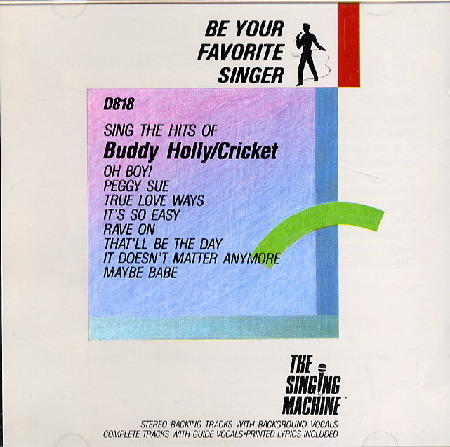 Be your favorite singer. Sing the hits of Buddy Holly / Crickets

The Sullivan years. Rock 'n' Roll pioneers 1955 - 1959. Memorial Page about Niki Sullivan on this site in the VIP area, have a look !

Unistar Radio Networks, airdate: 08/31 - 09/06 Hour 5 BUDDY HOLLY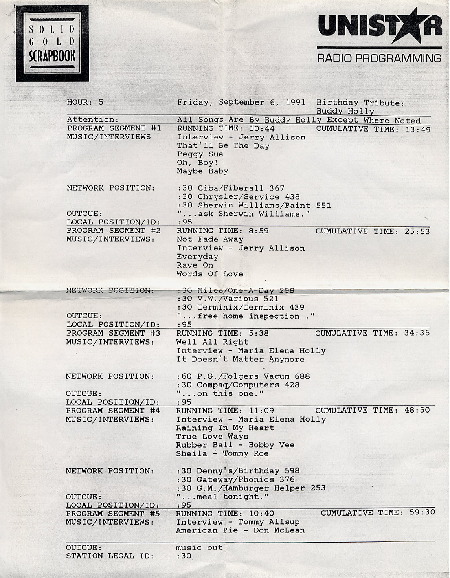 UNISTAR BUDDY HOLLY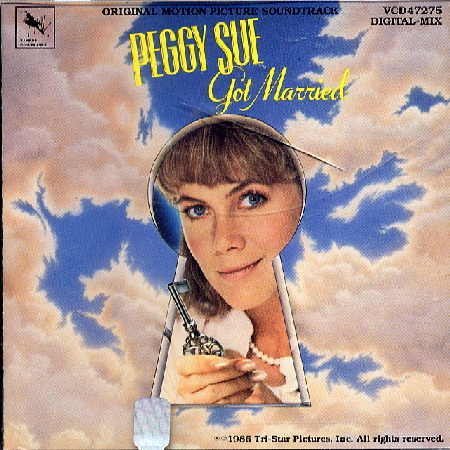 Motion picture PEGGY SUE GOT MARRIED

The Buddy Holly Karaoke Collection

RAVE ON, a tribute to the day the music died, live !

A MUST FOR ALL BUDDY HOLLY FANS.

Diese CD sollte in keiner BUDDY HOLLY Sammlung fehlen !

JOHNNY ROGERS is a friend of mine. He has his own page on my website, he's listed as a VIP, being a friend of Tommy Allsup. Johnny and his band are great musicians and Buddy nuts, as well !

Johnny Rogers muss man gehört haben, ein Erlebnis ! Nicht umsonst hat Johnny bei mir seine eigene VIP Seite. Er hat es verdient. Wer gut genug ist, mit Tommy Allsup auftreten zu dürfen, hat es geschafft !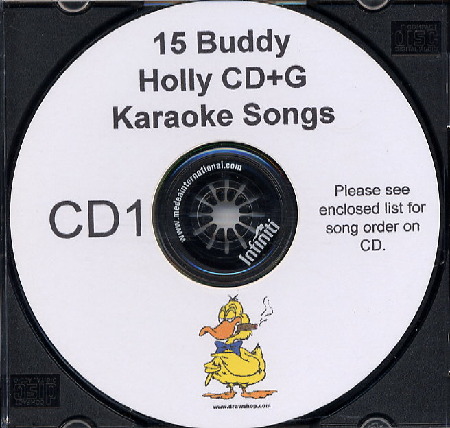 15 BUDDY HOLLY KARAOKE SONGS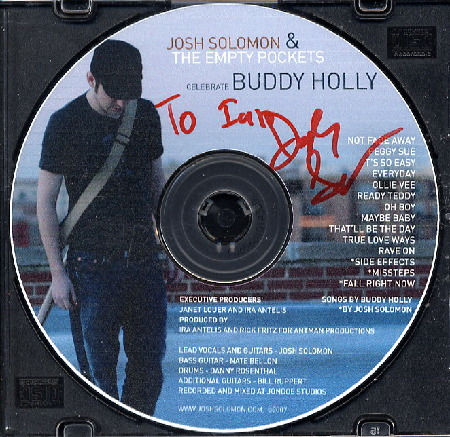 Josh Solomon celebrates BUDDY HOLLY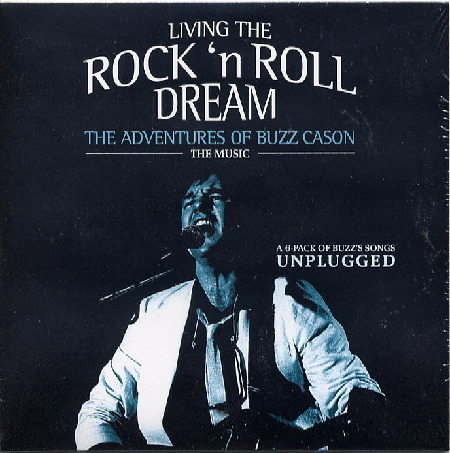 BUZZ CASON is living the ROCK 'n ROLL DREAM, unplugged.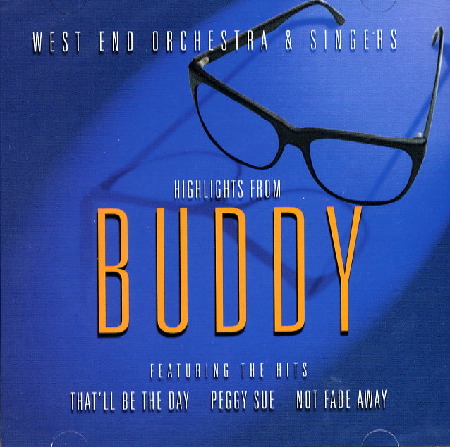 WEST END ORCHESTRA SINGERS with HIGHLIGHTS from 'BUDDY'.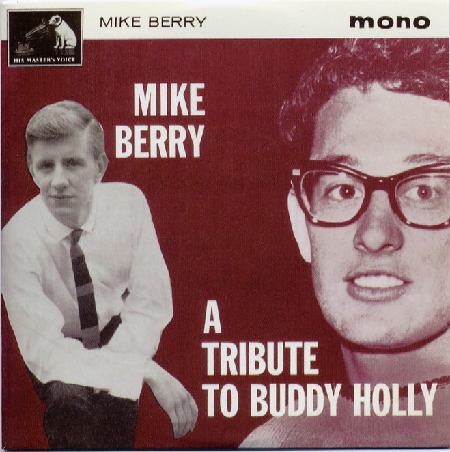 This one is from the Joe Meek EP box.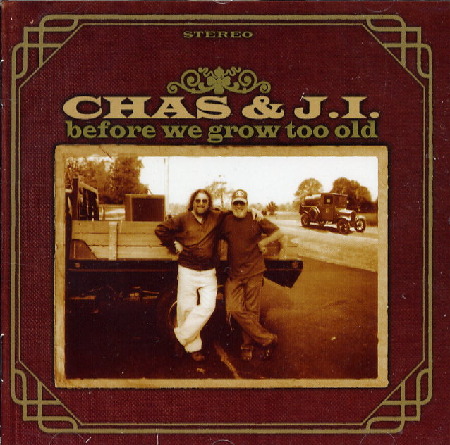 Somethin' rare: CHAS & J.I. before we grow too old.

J.I. = Jerry Ivan Allison, member of the Crickets, a superb drummer !!

This is LEGENDS, a 4 CD set of guitar instrumental tributes including our mutual BUDDY HOLLY.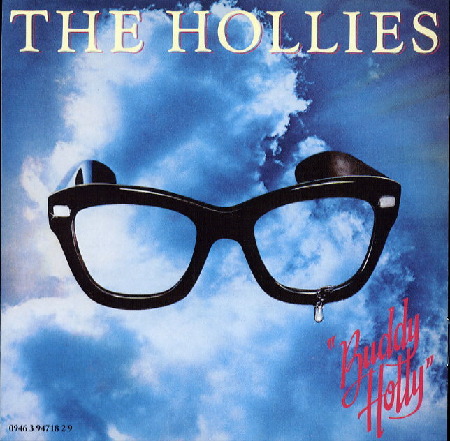 UK release 13.08.07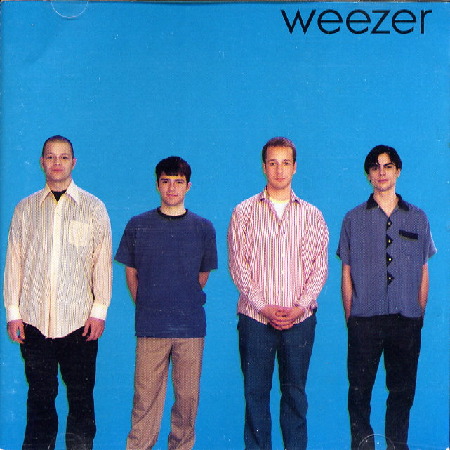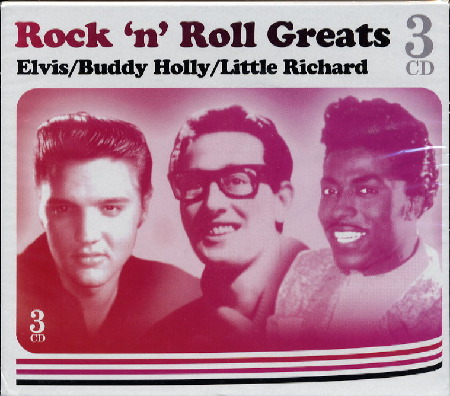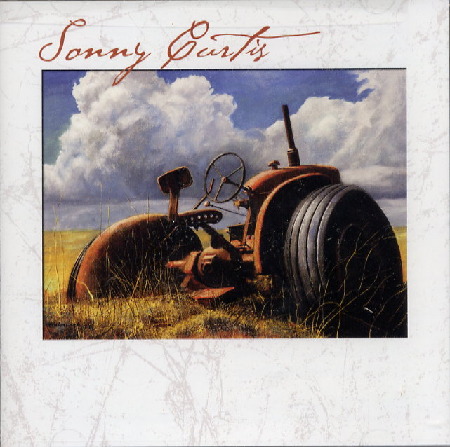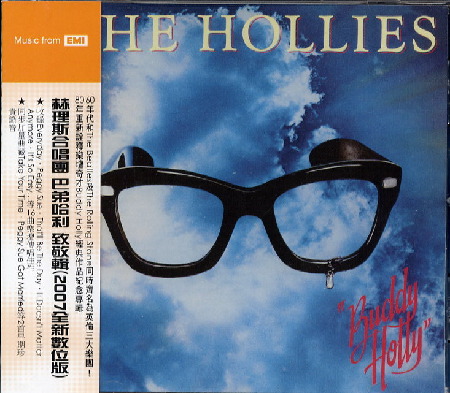 TAIWAN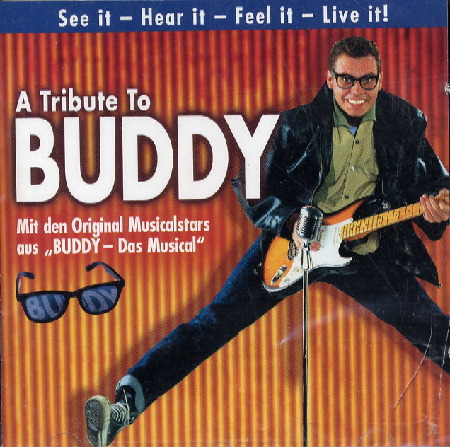 GERMANY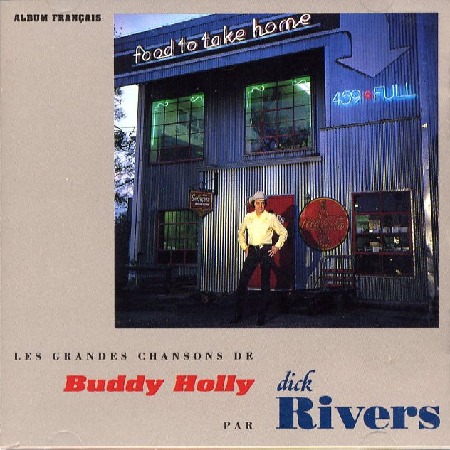 Aus Deutschland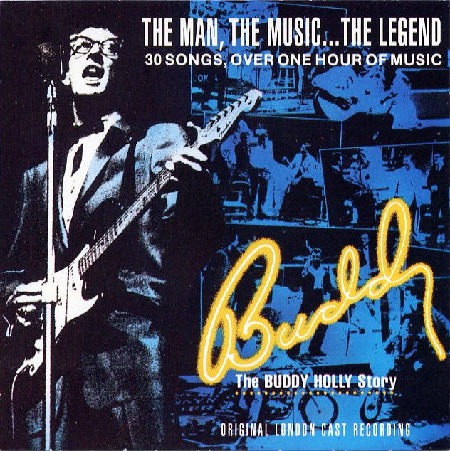 CD from Canadian 'Buddy' show but featuring original London cast

From the Netherlands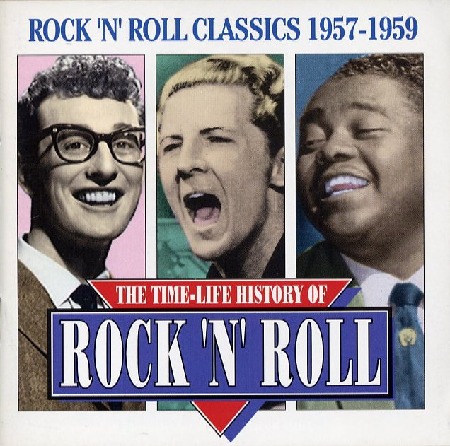 From the USA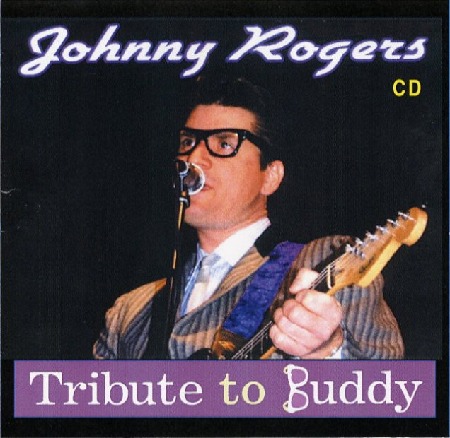 UK release

Buddy Holly - The Story 41217 EEC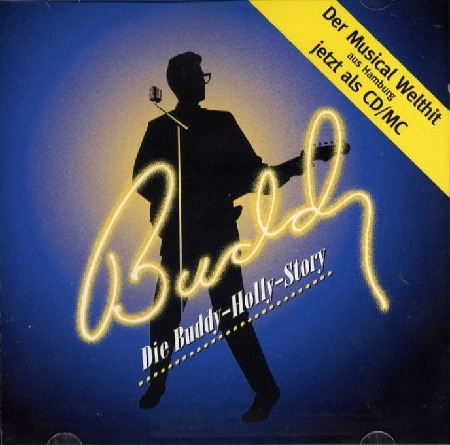 478093 2 2nd Issue, Germany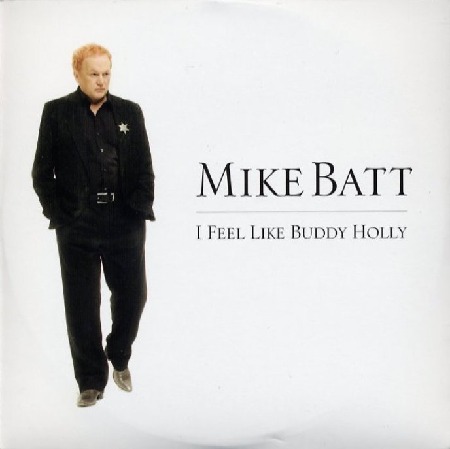 MIKE BATT I Feel like Buddy Holly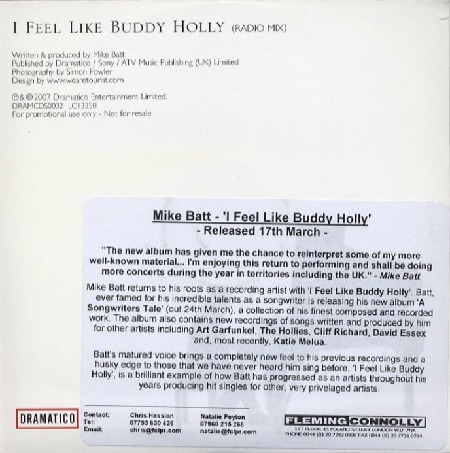 I feel like Buddy Holly, MIKE BATT