BUDDY HOLLY 1957 - THE COMPLETE RECORDINGS

ETCD 1016 - BUDDY HOLLY - NOT FADE AWAY


THE COMPLETE 1957 RECORDINGS.


3 CD SET, 8 PAGE BOOKLET, FULL '57 DISCOGRAPHY



After having served his apprenticeship on local West Texas radio in the early 1950s, Buddy Holly spent a year as a solo artist with the unsympathetic Nashville arm of mighty US Decca in 1956 (see El Toro ETCD 1012) which not only proved disastrous commercially, but also denied him the artistic freedom which he desired in order to carve his own niche in popular music. Having learned a valuable lesson in Owen Bradley's clock-watched studio, in early 1957 Buddy Holly formed his own group, The Crickets, and began utilising the well-equipped recording facility belonging to Norman Petty in Clovis, to produce finished masters for the Brunswick and Coral labels, which would include influential rock 'n' roll classics such as "That'll Be The Day", "Peggy Sue", "Not Fade Away", "Oh Boy!" and "Maybe Baby" - all of which can be found on this entertaining and important compilation.

Like Eddie Cochran in California, Buddy Holly enjoyed being a creative musician perhaps more than being a famous recording star, and much of his short life was spent in the recording studio not only rehearsing and recording his own tracks, but also providing accompaniment to the stream of vocalists that stepped through the sound-proofed doors. This three CD set (90 tracks!!) Provides a distillation of the high-points of the annus mirabilis which was 1957, featuring the complete recordings marketed as both The Crickets and as Buddy Holly - as well as a wealth of tracks on which Buddy, J.I. and Joe B. backed those other country, pop and rock 'n' roll singers, along with the soundtracks from TV shows, on-air interviews and amusingly-tailored promo jingles to massage the egos of various music industry figures. These were the recordings that made Buddy Holly and The Crickets national, and indeed international, stars.



Things would never be the same again..

.



Disc One:


1. I'm Lookin' For Someone To Love [Brunswick 55009]
2. That'll Be The Day [Brunswick 55009]
3. Last Night [Undubbed Original Version]
4. Maybe Baby [First Version]
5. Last Night [Brunswick LP BL-54038]
6. Words Of Love [Demo]
7. Words Of Love [Coral 61852]
8. Mailman, Bring Me No More Blues [Coral 61852]
9. Not Fade Away [Incomplete Alternative Take]
10. Not Fade Away [Brunswick 55035]
11. Everyday [Coral 61885]
12. Ready Teddy [Coral LP CRL-57210]
13. Valley Of Tears [Coral LP CRL-57210]
14. Tell Me How [Brunswick 55053]
15. Buddy's Phone Call To Paul Cohen Of Decca Records [28/02/57]
Gary Dale
16. Go Boy Go [KDAV Demo]
17. Gone [KDAV Demo]
18. Go Boy Go [Norman Petty Demo]
19. The Golden Rocket [Norman Petty Demo]
20. Gone [Norman Petty Demo]
21. I Overlooked An Orchid
Billy Walker
22. On My Mind Again [Columbia 40920]
23. Viva La Matador [Columbia 40920]
Jim Robinson
24. A Whole Lot Of Lovin' [Take 1]
25. A Whole Lot Of Lovin' [Take 2]
26. A Whole Lot Of Lovin' [Take 3]
27. A Whole Lot Of Lovin' [Epic 9234]
28. It's A Wonderful Feeling [Epic 9234]
Jack Huddle
29. Starlight [Original Without Echo]
30. Believe Me [Original Without Echo]
31. Starlight [Petsey 1002]
32. Believe Me [Petsey 1002]


Disc Two:


1. Peggy Sue [Alternative Take]
2. Peggy Sue [Coral 61885]
3. Listen To Me [Coral 61947]
4. That'll Be The Day [Promotional Recording For Bob Thiele Of Coral Records]
5. That'll Be The Day [Promotional Recording For Murray Deutch Of Southern Music]
6. Oh, Boy! [Undubbed Original Version]
7. Oh, Boy! [Brunswick 55035]
8. That'll Be The Day [Promotional Recording For Bill Randle Of WERE Radio, Ohio]
9. I'm Gonna Love You Too [Coral 61947]
10. Send Me Some Lovin' [Original Undubbed Demo]
11. It's Too Late [Original Undubbed Demo]
12. Send Me Some Lovin' [Brunswick LP BL-54038]
13. It's Too Late [Brunswick LP BL-54038]
Jim Robinson
14. Man From Texas [Brill 2]
Gary Dale
15. Honey, Honey
16. Look To The Future
Fred Crawford
17. By The Mission Wall [Starday 314]
Carolyn Hester
18. Wreck Of The Old '97
19. Scarlet Ribbons
Charlie Phillips
20. Sugartime [Take 1]
21. Sugartime [Promo]
22. One Faded Rose [Take 1]
23. Sugartime [Coral 61908]
24. One Faded Rose [Coral 61908]
Sherry Davis
25. Humble Heart [Fashion 1001]
26. Broken Promises [Fashion 1001]
Norman Petty Trio
27. Moondreams-With The Picks [Fashion 1001]
28. Moondreams [Instrumental] [Columbia 41039]
29. Moondreams-With The Roses



Disc Three:


1. You've Got Love [Brunswick LP BL-54038]
2. Maybe Baby [Brunswick 55053]
3. An Empty Cup (And A Broken Date) [Brunswick LP BL-54038]
4. Rock Me, My Baby [Brunswick LP BL-54038]
5. That'll Be The Day [Unidentified Live Fragment]
6. That'll Be The Day [Live On The Ed Sullivan CBS TV Show]
7. Peggy Sue [Live On The Ed Sullivan CBS TV Show]
8. Interview With Ed Sullivan
9. Little Baby [Coral LP CRL-57210]
10. You're So Square (Baby I Don't Care) [Coral LP CRL-57210]
11. Look At Me [Coral LP CRL-57210]
12. Mona [Rehearsal]
13. Mona [Take 1]
14. Mona [Take 2]
15. Mona [Take 3]
16. Peggy Sue [Live On The Arthur Murray TV Show]
17. Don't Do Me This Way!-Rick Tucker [First Version]
18. Patty Baby-Rick Tucker & The Picks [Columbia 41041]
19. Don't Do Me This Way!-Rick Tucker & The Picks [Columbia 41041]
20. Promotional Spot For Bill Randle Of WERE Radio, Ohio #1
21. Promotional Spot For Bill Randle Of WERE Radio, Ohio #2
22. Promotional Spot For Don Passerby Of Cornwall Radio, Canada #1
23. Promotional Spot For Don Passerby Of Cornwall Radio, Canada #2
24. Promotional Spot For Don Passerby Of Cornwall Radio, Canada #3
25. Promotional Spot For Don Passerby Of Cornwall Radio, Canada #4
26. Interview With Red Robinson Of CKWX Radio, Canada
27. Promotional Spot For Red Robinson Of CKWX Radio, Canada
28. Interview With Freeman Hoover Of KCSR Radio, Nebraska
29. Promotional Spot For Freeman Hoover Of KCSR Radio, Nebraska
30. Interview With Dale Lowery Of KTOP Radio, Kansas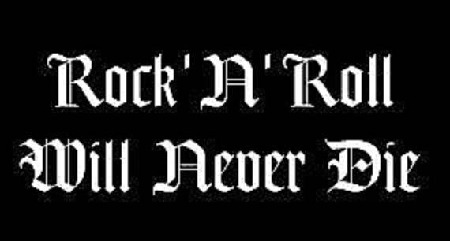 | | |
| --- | --- |
| | |
| | |