THANKS TO BRIAN WILSON FROM CANADA -

Dies ist die Seite über einen Fan aus Kanada, BRIAN WILSON


BUDDY HOLLY'S ORIGINAL FENDER STRATOCASTER








BRIAN WILSON from Ontario / Canada,

President of the BUDDY HOLLY APPRECIATION SOCIETY,

signed my guestbook. He wrote very kind words.



Brian went to Lubbock TX several times to join the annual

Buddy Holly Symposium and to meet those famous people

like MARIA ELENA HOLLEY, LARRY HOLLEY, TRAVIS HOLLEY

and JOHN MUELLER, the reincarnation of Buddy Holly.



In the BUDDY HOLLY CENTER in Lubbock he paid quite a lot

to get a photograph with the guitar that Buddy played on

his last tour.

But, as you know, if you are a fan, you are a fan accepting the rules.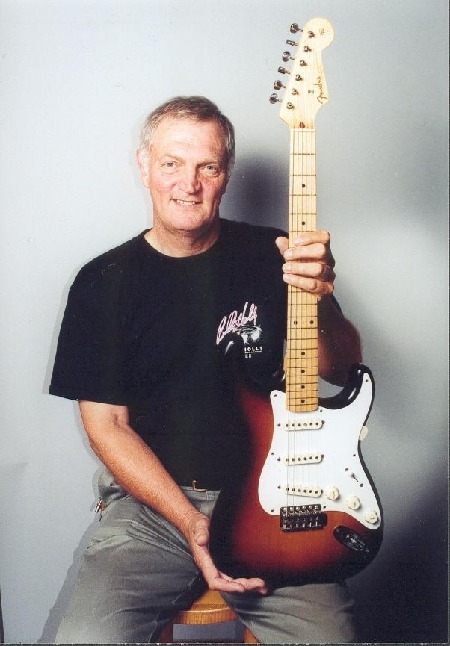 BRIAN WILSON aus Ontario in Kanada schrieb sich in mein Gästebuch mit sehr netten Worten ein.

Dies auch in seiner Eigenschaft als Präsident der

Buddy Holly Appreciation Society Ontario.

Er ist ein Edelfan, der jedes Jahr das Buddy Holly Symposium besucht,

um sie alle zu treffen:

Larry Holley, Travis Holley, Sherry Holley, John Mueller,

die Wiedergeburt von Buddy, über den ich noch gesondert auf

dieser Webseite berichte, und viele andere Legenden der Rockgeschichte.

Seine sehr interessante Homepage findet man,

indem man auf das unterstrichene

"HERE" links oben über dem Foto klickt.





" Congratulations on a Great website to the memory of Buddy Holly."

"I have been to Lubbock on five occasions and met most of the people that were connected to Buddy and I can honestly say they are all without exception wonderful, friendly people who are only too happy to chat with you about Buddy Holly.

I will be going to Clovis for the Clovis Music Festival in September and I urge all Buddy Holly fans to make the effort to attend. This is going to be one huge event for all us Buddy fans. The visit to Norman Petty's Studio is worth the trip alone... I stayed for over three hours when I visited the N.P Studio... I just wanted to soak up the atmosphere and energy that is still there and sit in the chair Buddy sat in, touch the coke machine that he got coke from.....

Hey Buddy fans you have to go to Clovis this year. Lubbock is only 100 miles away.... visit the Buddy Holly Center, walk the streets of Lubbock.

I am originally from England and now living in Canada but could quite easily live in Lubbock.



( Lubbock needs some help in promoting Buddy! )"



Hi Sherry, Hi John M,



Rave On!



Brian Wilson Toronto Canada



President.



Buddy Holly Appreciation Society Ontario