© Jac Jacobs


Dit is een foto van Maria Elena Holley


(when she was in Holland in Den Haag in the

Hotel 'Les Indes' after an interview with

Netherland's Buddy Holly Fan Club members

Wim Hanneberg & Gaatse Zoosma in March

1979)


groetjes Jac


Not all songs listed are 'real' cover songs, as Buddy covered other songs, too.

Nevertheless, some artists dedicated their songs to Buddy or Jac simply liked

the song, so they do appear here, as well.

You can't showcase .mp3 files by dint of photos, only vinyl and CD covers.

That means: Jac isn't able to present as much photos of his gems as other

'normal' collectors do, but he likes it and he shares his researches with us.

Nicht alle hier aufgeführten Titel sind im Original von Buddy, da dieser auch

andere Künstler gecovert hat.

Da jedoch einige Künstler ihre Versionen Buddy widmeten, oder sie Jac

einfach sehr gut gefielen, sind diese Titel hier auch aufgeführt.

Einen Riesennachteil haben .mp3 - Dateien: Sie sind aus heutigen Musikszene

nicht mehr wegzudenken, aber eine bildliche Darstellung ist nicht möglich, wie

dies bei Sammlungen von Vinyl und CD's üblich ist. Dieser Sammler hat nun

viele Songs auf seinem Computer und nicht auf einem anderen Medium zum

Herzeigen. Hauptsache ist, er freut sich darüber und wir kennen durch seine

beharrlichen Recherchen eine Menge mehr Interpreten, auf die Buddy eine

Ausstrahlung hat, zum Teil bis heute.

AN EMPTY CUP

Roy Orbison

BABY I DON'T CARE

Bobby Fuller

Bobby Vee

Dave Travis

BABY WON'T YOU COME OUT TONIGHT

Jackie Delmone

Steve Hofman

BECAUSE I LOVE YOU

Flat Duo Jets

BLUE DAYS BLACK NIGHTS

Ben Hall

Bobby Vee

Bob Luman

Chris Isaak

Donnie Allison

Go Cat Go

John McEuen

Lonely Cats

Marko Formanek

Marshall Crenshaw

Nigel Romley

Tasty Licks

The Belmont Playboys

The Blue Stars

The Rhythmaires

Willy Poorboy & The Yellow Jackets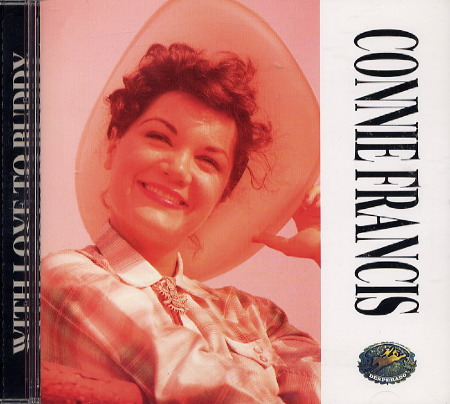 CONNY FRANCIS : WITH LOVE TO BUDDY

BO DIDDLEY

Bobby Vee

Connie Francis

Something Blue

BROWN EYED HANDSOME MAN

Chuck Williams & The Fire Band

Hank Marvin

John Spencer (IN DE TIJD VAN DE ROCK 'N' ROLL)

Marko Formanek

Pilot

Something Blue

Terry Gale

Trident



RAINING IN MY HEART

CAMBRIDGE CHOIR COMPANY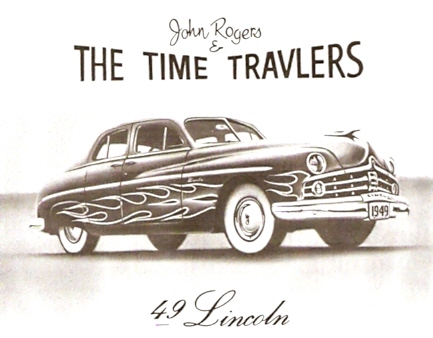 JOHN ROGERS & THE TIME TRAVLERS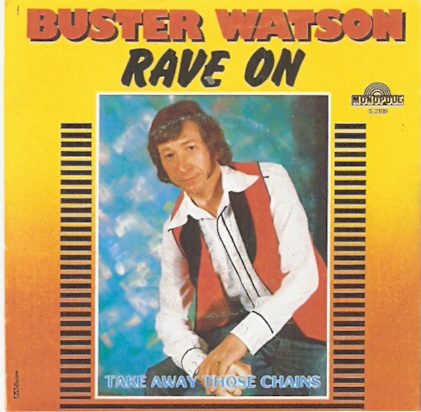 RAVE ON BUSTER WATSON

COME BACK BABY

Billy and Eddie

Myron Lee

CRYING WAITING HOPING

Adam Green

Catpower

Chuck Williams & The Fire Band

Dave Mason

Fairground Attraction

James Irwin

Lemmy Slim Jim & Danny B

Marshall Crenshaw

Michael Angelo & The Leisures

Keith Richards

Marc Robinson

Pilot

Rockabilly Allstars

Rocking Jo Jo and his Red Angels

Terry Farlan

THE BEATLES: CRYING, WAITING, HOPING



The Beatles (2 different takes)

The Blue Stars

Trident

Wreckless Eric

DEAREST

Ray Ruff

Texas Mike Bell

The Blue Stars

The Burnette Daytrotter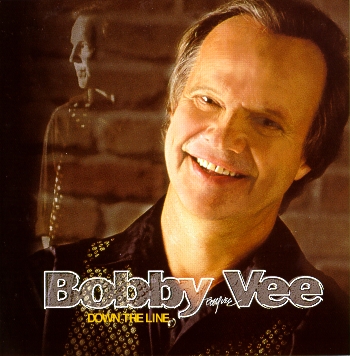 BOBBY VEE : DOWN THE LINE

DOWN THE LINE

Bobby Vee

Paul Waters

Stevie Ray Dawson

The Pole Cats

The Wagoneers

The Weber Brothers

EARLY IN THE MORNING

Bobby Darin (live)

Bobby Vee

Col Joye

Confederados Trio

Connie Francis

Donnie Allison

Emile Ford

John Logan

John Spencer (JIJ KRIJT ER SPIJT VAN)

Richard Anthony

Skeeter Davis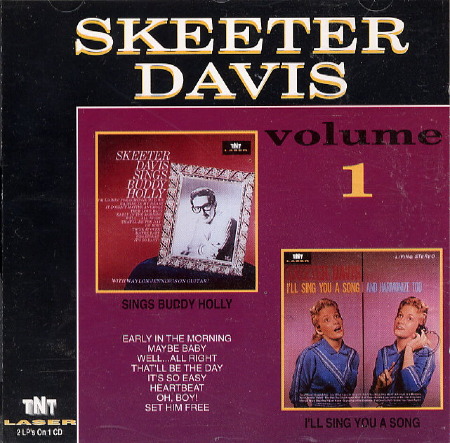 SKEETER DAVIS SINGS BUDDY HOLLY

EVERYDAY

Bob Allen & Herbie Layness Orchestra

Bobby Lee Trammel

Bobby Vee (alt.)

Chuck Williams & The Fire Band

Connie Francis

Dave Martin

Dave Nichols & The Coins

Dave Travis

Don McLean

Eddie Beerens

Edna Savage

Erasure

Gary Busey

Graham Sacher

Hank Marvin

Hans van Eijk

James Taylor

Jan Rot

J.D. Souther

Jerry Naylor

Jimmy Gilmer

Jimmy Page

JOHN-BOY & THE WALTONS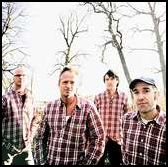 John-Boy and The Waltons

John Denver

Johnny Lion



John Spencer (IEDERE DAG)



Marko Formanek

Matlock

Michael Angelo & The Leisures

Mike Berry

Nigel Romley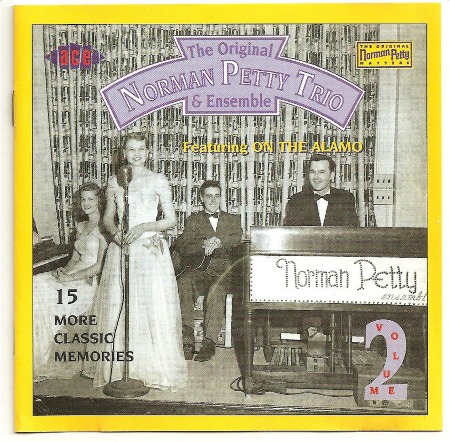 THE NORMAN PETTY TRIO WITH SINGER GEORGIANA VEIT, VI PETTY's COUSIN, 1950

Norman Petty Trio

Panhandle

Pearl Jam

Ray Allen & The Upbeats

Rocky Hart

Something Blue

St. George & Tana

Terry Farlan

The Blue Stars

The Dean Brothers

The Hollies

The Rogues (Bruce & Terry)

The Tremeloes

Tina Robin

Tommy Allsup

Trident

Willie Logan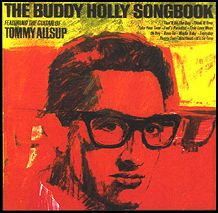 TOMMY ALLSUP: THE BUDDY HOLLY SONGBOOK

FOOL'S PARADISE

Bobby Vee

Connie Francis

Danny Lane & Paul McCartney

Don McLean

Lemmy Slim Jim & Danny B

Mike Berry

Mike Berry (1995)

Mike Berry (2006)

Rod Riga & Lina Valens

The Allisons

Tommy Allsup

Willie Logan


BUDDY WOULD BE PROUD !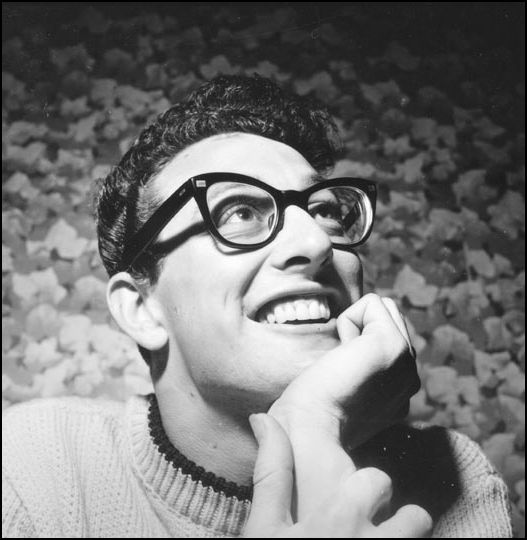 © B.Francis
BUDDY WÄRE STOLZ AUF DIESE SAMMLUNG !

The next page of Jac's Collection is waiting for you !