Sister Patricia, Mother Ella, Father L.O. and little

Buddy Holley in the '40s

Ein Brief von Buddy's Mutter ELLA HOLLEY aus dem Jahre 1968.

Thanx to GERD MUESFELDT, Silberstedt, Germany,

who made all this possible.

| | |
| --- | --- |
| | |
| | GERD MUESFELDT |
Gerd Muesfeldt war wie ich viele Jahre Mitglied im

HOLLY INTERNATIONAL FAN CLUB.

Danke Gerd für Deine Mithilfe !

" Our sincere best wishes to you for this Christmas and all through the new year. Would love to hear from you again! With love. " Mrs. Holley

" Liebe Weihnachts-Grüße an Dich und alles Gute für das ganze

kommende Jahr. Würde mich sehr freuen, wieder von Dir zu hören.

Liebe Grüße " Mrs. Holley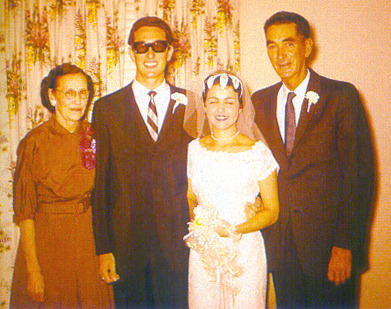 Buddy Holly's mother ELLA HOLLEY loved to have contacts all over the globe to fans of her late son Buddy. So she wrote a letter to Germany in December, 1968