WHAT A FAB 2008 POSTER FOR THE CLOVIS MUSIC FESTIVAL !

Meine Freundin Liz Eisenbraun

war bis vor kurzer Zeit bei der Handelskammer in Clovis und

hat mir damals Informationen über das Festival 2008 zukommen lassen .

Die Crickets kamen übrigens nicht, schade !

Looking back at the Clovis Fest 2007, we proudly present the new info from my good friend Liz Eisenbraun, responsible for organizing the upcoming festival 2008.

Thanks to my friend Liz Eisenbraun, former member of the Clovis Chamber

Of Commerce, here is some info she sent about the upcoming

Festival in 2008 in September. Thanks, Liz !

Remember 2007 with Travis Holley and Tommy Allsup on stage.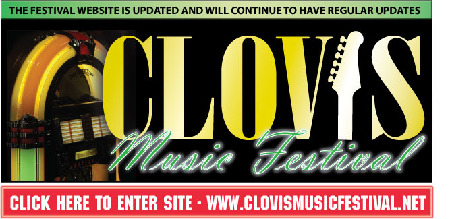 Have a look at the URL mentioned at the rockbottom. Click onto the graphic to get an access to this fabulous site keeping the memory alive !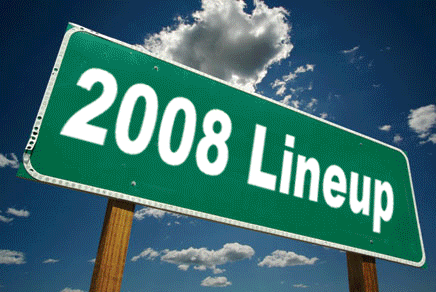 2008 Lineup Clovis Music Festival

J.P. McDermott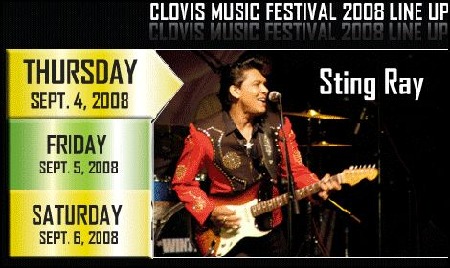 Sting Ray

and the Killer Vees

The Crickets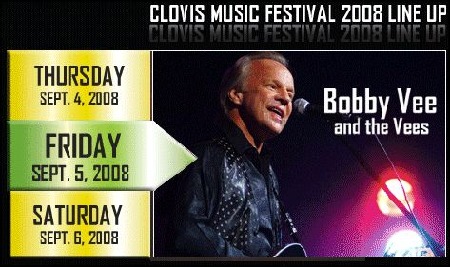 Bobby Vee and the Vees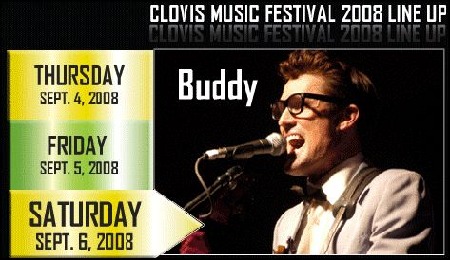 Buddy (John Mueller)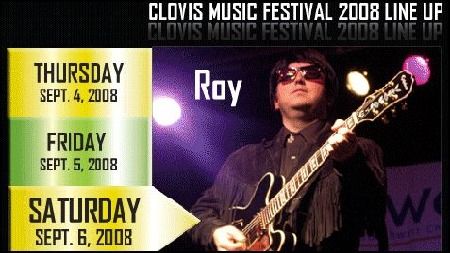 Roy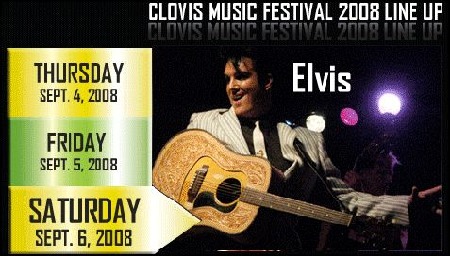 Elvis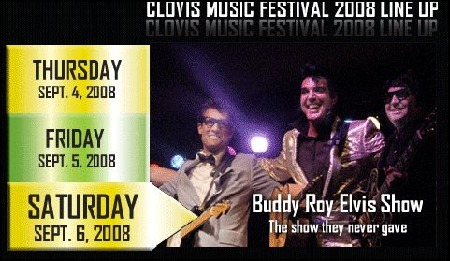 Buddy Roy Elvis Show. The show they never gave.

| | |
| --- | --- |
| | |
| | WE'LL ALWAYS REMEMBER BUDDY HOLLY |