Hier nun Seite 4. Man findet immer wieder was, das genau hierhin passt.

We continue with page # 4. Some of the items are from Ian's fab collection.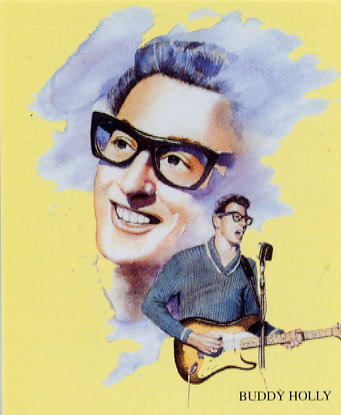 Nach 2 bekannten Fotos wurden diese beiden ineinander übergehenden Ansichten von Buddy Holly gezeichnet. Das Ergebnis kann sich sehen lassen.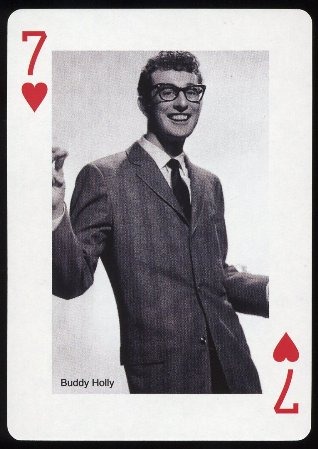 Why not create a comlete card-game with Buddy pics? I don't think that something like this is already available, as far as I know.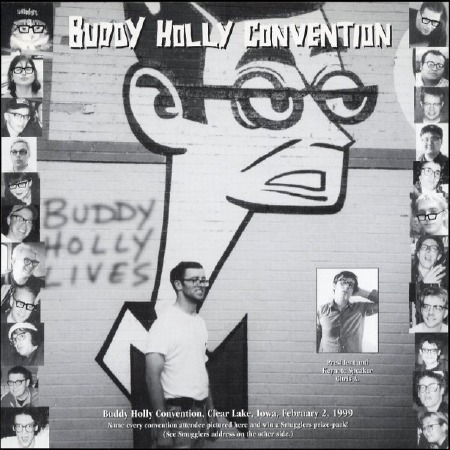 Obwohl mir der Ha