| | |
| --- | --- |
| | |
| | Jerry Naylor |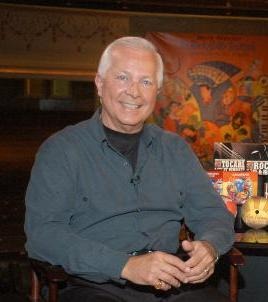 Jerry Naylor, born in Chalk Mountain, Texas, became the lead singer of The Crickets after the untimely death of Buddy Holly.

He joined the Crickets in the fall of 1960 and

left the group in 1965 to start his own solo career.

Jerry Naylor wurde in Chalk Mountain, einem 60 Seelen-Dorf in Texas,

am 6. März 1939 geboren. Nach dem frühen Tod von Buddy Holly wurde

er der Lead-Sänger der CRICKETS im Herbst 1960.

1965 startete er eine Solokarriere.


ttp://www.rockabillyhall.com/JerryNaylor.html

Jerry Naylor was born in Chalk Mountain, Texas on March 6, 1939.

A 51-year veteran of the entertainment business, he is an internationally recognized recording artist, performer, record producer, songwriter, radio and television personality, film and television producer, and Grammy nominated solo recording artist.

51 Jahre im Schaugeschäft ist er ein international anerkannter Sänger, Musikproduzent, Komponist, eine Radio- und TV-Persönlichkeit, Film- und TV-Produzent und er wurde als Solokünstler für den Grammy nominiert.

With The Crickets, he recorded for Liberty/EMI Records and scored several hits including "Please Don't Ever Change," "My Little Girl" and "Teardrops Fall Like Rain."


Mit den Crickets machte er Schallplattenaufnahmen für Liberty / EMI Records,

wobei neben einigen anderen die folgenden Titel Hits wurden:

"Please Don't Ever Change," "My Little Girl" and "Teardrops Fall Like Rain."

Jerry began his solo career in 1965, was a regular on the ABC Television

music variety series "Shindig" in the mid-'60s and hosted the nationally

syndicated television series "Music City USA" from 1967-1968.

As a solo artist he toured heavily from 1965-1982, performing 250-300

dates per year with his band in the U.S., Canada, Europe and Asia.

He scored a # 5 pop hit with "But For Love" in 1970 and several country

hits in the early '70s, including "Is This All There Is to a Honky Tonk" .

He also hosted the nationally syndicated country music radio show,

"Continental Country", from 1974-1976.

Jerry Naylor 1961

Jerry Naylor 1961

© Rockabilly Hall of Fame

Jerry begann seine Solokarriere 1965, war ständiger Mitarbeiter bei der ABC Television Musik Variety Serie "Shindig" Mitte der '60er und leitete von 1967 bis 1968 die landesweit ausgestrahlte Fernsehserie "Music City USA".

Als Solokünstler war er auf Tour zwischen 1965 und 1982. Volles Programm. 250 - 300 Auftritte pro Jahr mit seiner Band in den U.S.A., Kanada, Europa und Asien.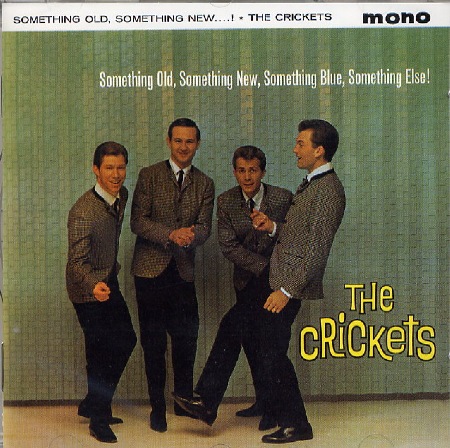 In Deutschland trat er sehr oft auf, auch im damaligen "Musikladen" im Jahr 1974. 1970 hatte er einen Nr.5 Hit in den Charts mit "But for love" und einige Country-Hits in den frühen '70ern, darunter "Is this all there is to a Honky Tonk".

Von 1974 - 1976 leitete er auch die landesweit ausgestrahlte Country Musik Radio Show "Continental Country".



In 1985 he was appointed by President Ronald Reagan as a Federal

Commissioner of the National Commission for Employment Policy,

ultimately serving two 3-year terms.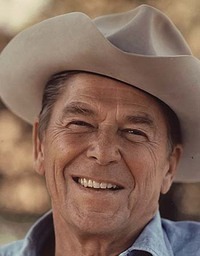 This is Ronald Reagan, former President of the United States of America.

1985 wurde Jerry Naylor vom Amerikanischen Präsidenten Ronald Reagan zum Bundesbeauftragten der nationalen Kommission für Beschäftigungpolitik ernannt und hatte diese Position zwei 3-jährige Perioden inne.

He was inducted into the Rockabilly Hall of Fame in 2000 and the West Texas Music Hall of Fame in 1998 and is recognized in the prestigious "Who's Who in Entertainment," "Who's Who in Rock 'n' Roll," "Who's Who in Country Music" and "Who's Who in America."

Im Jahr 2000 wurde er Ehrenmitglied der "Rockabilly Hall of Fame", vorher schon im Jahr 1998 in gleicher Eigenschaft bei der "West Texas Music Hall of Fame".

Als besondere Ehre gereicht ihm die Erwähnung in den folgenden

Sammlungen von "Hochkarätern":

"Who's Who in Entertainment"

Who's Who in Rock 'n' Roll"

"Who's Who in Country Music"

"Who's Who in America."


I sent a mail to Jerry telling him about my Buddy Holly website,

here is a part of his reply (apart from his guestbook entry):

Dear Hans,

It is great to hear from you.

I have visited your exceptional " BUDDY HOLLY LIVES " site and

congratulate you on an excellent job of creating this very important

media outlet for Buddy and the Crickets.

Thank you for your support in keeping our music alive.

I love Germany and did thirty-six performance tours there from

1968 to 1982, was booked through an agency in Wiesbaden, Germany

during this period.

I would come there about every nine months of each year

( 1968 to 1982 ) for touring throughout Europe.

Thank you again for your interest in my creative work and for keeping

Buddy and the Crickets in front of the world with "BUDDY HOLLY LIVES" .

We certainly appreciate your enthusiastic support.

With God's Richest Blessings,


Jerry Naylor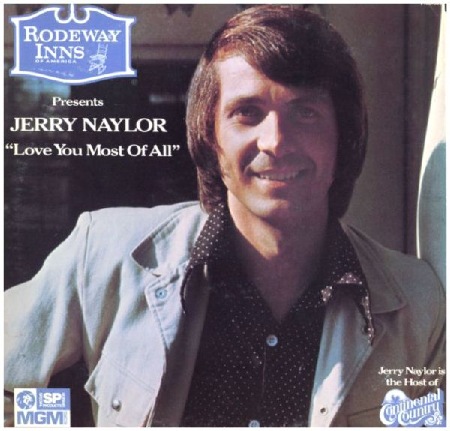 Es war eigentlich ganz einfach, Jerry Naylor zu kontaktieren:


Ich habe ihm einfach eine Mail geschrieben, allerdings mit dem Bonus, einen

Sänger aus den USA zu kennen, dessen Namen ich in dieser Mail erwähnte.

Es war einfach, es war leicht, die Antwort kam umgehend. Jerry hat sich echt

gefreut, Post zu bekommen aus einem Teil der Welt, wo er 36 x ausgiebig auf

Tour zu Gast war. Es stimmt. Jerry hat seit 1968 bis in das Jahr 1982 hinein als

Solokünstler jede Menge Aufritte in Deutschland gehabt.

Sogar 1974 im "Musikladen" im Fernsehen.

Diese Auftritte sind Bestandteil der dreistündigen DVD-Dokumentation in

hervorragender Bild- und Tonqualität von der damaligen Kult - Sendung

von Radio Bremen.

Ich war regelmäßiger und überzeugter Zuschauer dieser genialen Sendereihe.

Er liebt Deutschland. Das nehme ich ihm ab.

36 Tourneen in Deutschland sind ein echtes Argument für diese Aussage.

Seine ihn betreuende Agentur war damals in Wiesbaden.