Ed Fink signed my guestbook on the 1st of February, 2019, 2 days

before the day the music died, 2 days before the 60th anniversary

of the fatal plane crash on the Albert Juhl Farm, 5 miles outside

Mason City, IA.
A big surprise for me, since I never heard about Ed and

his wonderful obsession to use his own words.

I sent him a mail asking for his permission to publish

the exciting Buddy related results.


Here is Ed's answer:


Hi Hans ! As long as I'm credited for the panoramas,

it's cool for you to publish them.
Unfortunately it didn't work for technical reasons to embed

his "works of art" on my website in iframes. Then you

wouldn't have to leave my website. So I chose the only

possibility, I set a link for each panorama.

The panorama itself is in a multi resolution format that

consists of several dozen images of various sizes and shapes,

plus another dozen or two files for the viewer.


My request to you: Please come back to my Buddy fan page

after viewing the panoramas. There is a lot to discover here.
It is great fun to swivel the viewing tool to the right

and left, as well as up and down. This results in a lot

of information.

I wish you a lot of fun!

Hans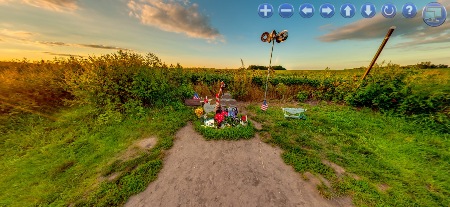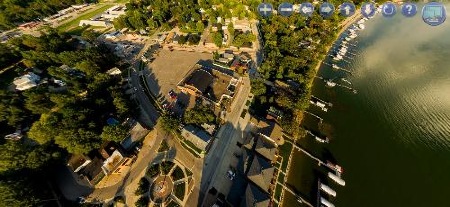 SURF BALLROOM AERIEL, CLEAR LAKE IA

IN FRONT OF THE SURF BALLROOM, CLEAR LAKE IA. THE CRASH SITE IS IN ABOUT 5 MILES NORTH OF HERE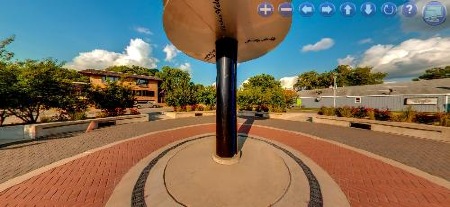 Kudos from Germany to Ed Fink !