| | |
| --- | --- |
| | |
| | BUDDY HOLLY |




HERE ARE THE LINKS, sent in by Lothar from Germany :

https://www.youtube.com/watch?v=oBv3sAHdJrY

https://www.youtube.com/watch?v=MGrLny1wTWk

Enjoy !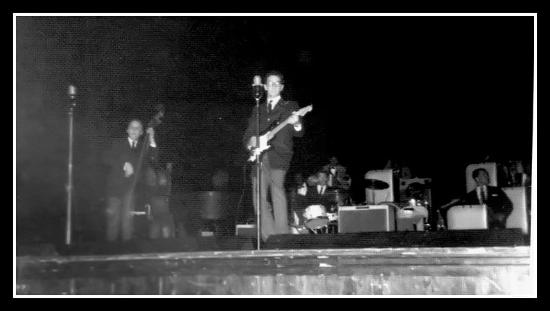 Don't confuse this with the very similar looking one from Scofield Barracks

(9th Feb 1958) - the mics are different. Possibly it's Hawaii on 27th January ? ?

If you know more details please let me know ................

Sent in by anonymous



Poor soul doesn't look well, he passed a couple of weeks later

(you might have seen this before)
Sent in by anonymous


The tour started in June 2016 in Castrop - Rauxel, near my home town Dortmund.

On the 14th of December they had a show in Witten, a town in the neighbourhood,

as well.

Lothar Pedd sent me the Musical Brochure.





Many thanks to LILA
from the German
fotocommunity

| | |
| --- | --- |
| | |
| | |




They Called It Rockabilly Long Before They Called It Rock and Roll




Order your Special Occasion Gift Certificate

Need a birthday, holiday, or corporate gift idea?

We've got you covered with gift ideas for nearly every occasion.



We all have many occasions celebrated with friends, family and just about anyone else in our life that we want to make extra special. But finding the perfect gift for a specific occasion can be a challenge.



A Gift Certificates from The Rockabilly Legends Media Group, can provide you with the perfect gift for nearly any occasion.



The Rockabilly Project – conceived, written and produced by Jerry Naylor, former lead singer of The Buddy Holly Crickets – six years in production, and a lifetime in the making, tracing the roots of rockabilly music and its impact on music history and American culture.



A monumental 14-CD collection of digitally remastered rare original recordings performed by the pioneers of Rock 'n Roll themselves is a most entertaining and comprehensive historical one-of-a-kind music collection ever created — sharing with you the music and legacy from a unique inside perspective of the founding fathers of rockabilly music — Elvis Pres­ley, Carl Perkins, Roy Orbison, Johnny Cash, Jerry Lee Lewis, Buddy Holly, Buddy Knox, Gene Vincent, Johnny and Dorsey Burnette, among oth­ers plus a 3.5-hour DVD Documentary and a 288-page hard bound book with bonus DVD – will forever pay tribute to these great Legends and their influence on Rock 'n Roll and an era that changed music forever. Look at the iconic superstar careers that have been influenced by The Rockabilly Legends, even today!



A perfect gift for any music history buff!



We invite you to participate in a special 25% discount gift certificate for you to give the gift of Rockabilly / roots of Rock 'n Roll music and history to your friends and family - but we know you'll also want to use it for yourself!



To get your discount, visit this special page on the rockabillylegends.com website: https://rockabillylegends.com/holiday2016/



When choosing from our monumental music collection featuring the pioneers of Rock 'n' Roll, we are confident you'll find yourself with a unique, exciting, and thoughtful gift to be proud about when presenting.



The Ultimate Rockabilly Anthology – with original recordings, historic DVD Documentary and hardbound book – only available directly from The Rockabilly Legends Media Group, Inc.



The Rockabilly Legends Media Group, Inc.

220 Sonata | Eastport, NY 11941 | p: 631-801-6140

www.RockabillyLegends.com


I am member of the "Foto Community" in Germany. One of the members posted

a photo he took while being on holiday at the German Baltic Sea Coast. The

glasses on the beach had the same size as the ones in front of the Buddy Holly

Center in Lubbock TX. Lutz Hennecke gave me his written permission to publish

the photo on my fan pages. Many thanks to Lutz !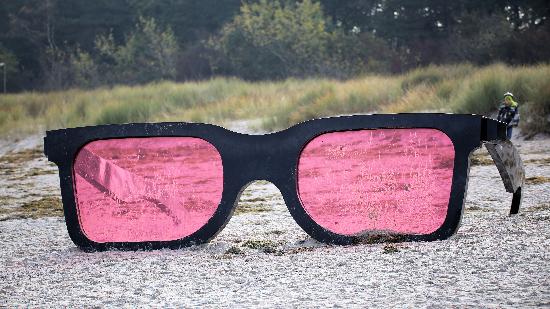 Huge Buddy glasses on the beach of the German Baltic Sea Coast.


© Lutz Hennecke


| | |
| --- | --- |
| | |
| | Danke an Lothar |
55 Minutes


| | |
| --- | --- |
| | |
| | A JOKE ? ? ? |

sent in by Lothar
I believe this was the very first Holly documentary.

Many people in this are no longer with us .......................

(Sent in by Lothar.)

| | |
| --- | --- |
| | |
| | After the plane crash police cars and the local undertaker came to the crash site. |
| | |
| --- | --- |
| | |
| | 1951 CADILLAC Hearse |
| | |
| --- | --- |
| | |
| | Sent in by Lothar Pedd |
These guys are GREAT Hans! Check them out on YouTube!
bw
IAN
I do absolutely agree, Ian !
bw
HANS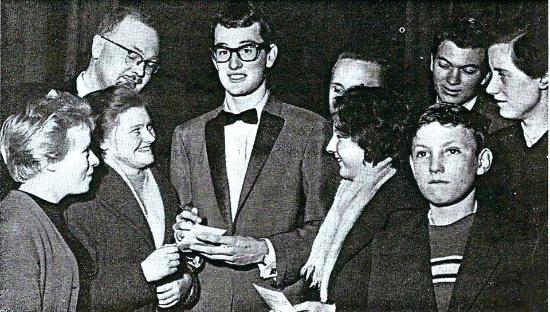 Buddy Holly signing autographs in the UK 1958
Quote Frank M.:



"Have you seen this in this quality before?"



I just got this from Frank Merrison!
Rave On
Lothar


Quote:

"Finally after all this time this photo has 'appeared' ......Buddy can be clearly seen.

I've not seen this one before and it does not appear to be one (see attached) of the

original set."

Sent in by a true Buddy Holly Fan, Gerrit from the Netherlands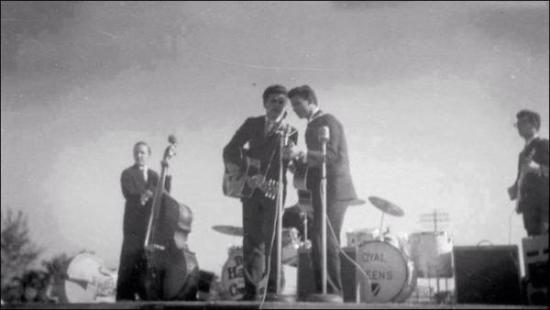 The Crickets backing the Everly Brothers in Florida

| | |
| --- | --- |
| | |
| | Here are the photos from this stage act published some time ago. |

| | |
| --- | --- |
| | |
| | Crash site, Albert Juhl Farm |
Source:



http://www.findadeath.com/forum/showthread.php?139-Buddy-Holly/page44



Hi friends and fans,
I just found this here and I guess he´s talking about the attached photo (please zoom it!). There really seems to be ice on the unbroken part of the window. What do you think?

Quote:



"Challenger, Well the aircraft was sitting there for 8 plus hours before the first pic's were shot.. but the temps were around 18 deg. when they had taken off..
and the morning temps around 8 deg.. if you look at the rest of the aircraft there is no other ice... I think the window survived the crash pretty well (my opinion)..
other windows nothing left so if the glass ans frame survived ice on the windscreen may have also survived.. it's kind of strange if you ask me 1959 //????
the first (CAB) Inspector did not show up that day until it was dark to look at the crash at night mind you lot's of cold people doing what they want walking
all over the crash site not good..... was the glass even there the next day //??? all the photos are from like 11:00 am.. thought that day I never seen a pic
any later then that.. I always thought it was the windscreens inside or out that got Peterson in trouble right off the bat.. the ice is there to prove it.. (right)..
I think if that ice that's on the windscreen formed over night the wings and all the other surfaces would have that ice also they don't.. it's a big red flag to me.
how or what is going on there?? somebody knows or maybe they don't?? in 57 years never heard anything about that ice.. (overlooked maybe) it was tragic..
I have always thought that the root cause of this crash was from four body's with lots of moisture in there pores just being released from after the show..
it got to be like a steam room in there..holly's brother had said the same thing in a way. I think Hubert Dwyer the owner of N3794N knows this somehow
and i think it's a shame all these years that they did not get it right is a shame... maybe they did get it right in a round about way but the truth would be nice..."

Rave On
Lothar



Many thanx to Buddy fan Lothar !!!

| | |
| --- | --- |
| | |
| | What a great moment for our mutual BUDDY ! A GOLDEN RECORD ! ! ! |
| | |
| --- | --- |
| | |
| | You made my day, PEGGY SUE ! ! ! |

| | |
| --- | --- |
| | |
| | The Sky Belongs To The Stars |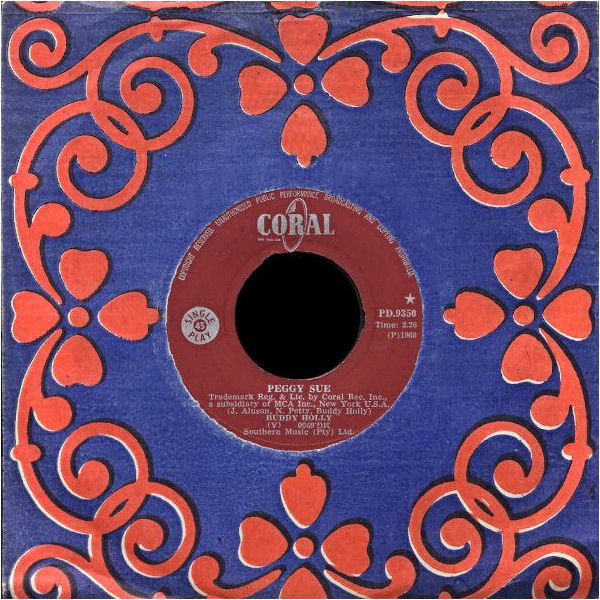 A 45 VINYL SINGLE FROM SOUTH AFRICA


with the misspelled name of Jerry Allison.


No joke: ALUSON






CARL PERKINS WITH INGRID HOLLEY KAITER

AND THE LATE PATRICIA HOLLEY



Many thanks to Ingrid Holley Kaiter ! ! !

FÜR DIE DEUTSCHEN BUDDY HOLLY FANS SEHR INTERESSANT !

Der Link : http://eta.bnv-bamberg.de/relativ/index.htm

Here's something quite interesting for my German followers :

LUKAS RÄHMER MEETS BUDDY HOLLY





Eine Ausgabe der Schülerzeitung des E.T.A.

Hoffmann Gymnasiums Bamberg aus dem

Jahr 2006 (dort liegt das Copyright) mit

einem bemerkenswerten Referat des

Schülers Lukas Rähmer.


Sollte die Darstellung des nachfolgenden

Textes zu klein sein, einfach im Browser

den ZOOM erhöhen (über Ansicht, Zoom).


Viel Spaß beim Lesen !


Herzlichen Dank an meinen Freund Heinz aus Salzgitter für diesen Link !!!




Sent in by true Buddy fan GERRIT from the Netherlands. Bedankt !





One of my followers asked me if Buddy Holly and Eddie Cochran

have performed together on stage. This was the only show,

as far as we know.



Thanks to Ian Higham and Roddie Jordan !!

THE BUDDY HOLLY MUSICAL is very successful at the moment in Germany, in June 2016.

(c) Ruhr Nachrichten, Dortmund, Germany

CASTROP-RAUXEL is in the direct neighborhood of my home town DORTMUND


| | |
| --- | --- |
| | |
| | My granddaughter's new T-Shirt |