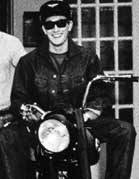 13th of April, 1958:

BUDDY HOLLY's

new

ARIEL CYCLONE


1958 kaufte BUDDY HOLLY ein brandneues Motorrad aus englischer

Produktion, das legendäre ARIEL CYCLONE, das nur etwa 200 x

produziert wurde.

Sandy's 1958 original Ariel Cyclone.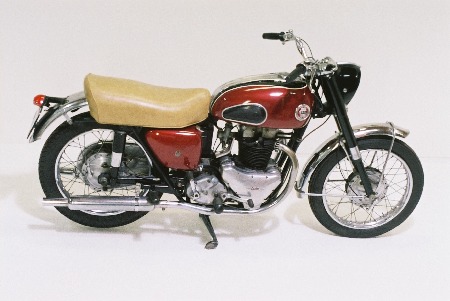 Fab !

A Buddy Holly fan, Sandy from Canada, sent me a photo of his

1958 Ariel Cyclone from 1958, taken in his garage.

He wrote:

" Thought you might enjoy this picture taken in my garage of my

1958 Ariel Cyclone and collection.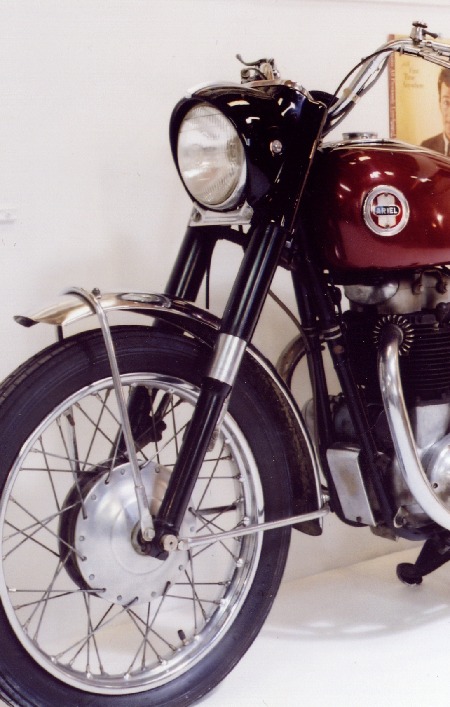 I am researching this very rare , little known, exciting motorcycle.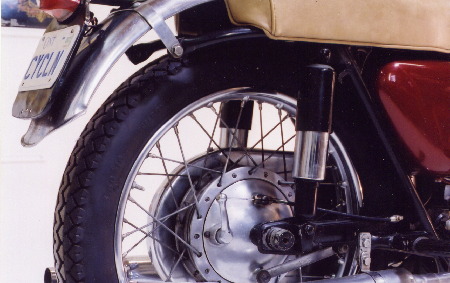 I believe only about 180 to 237 were manufactured, and Buddy's

# CNLF 4510 was one of the very first made; possibly the 3rd ! "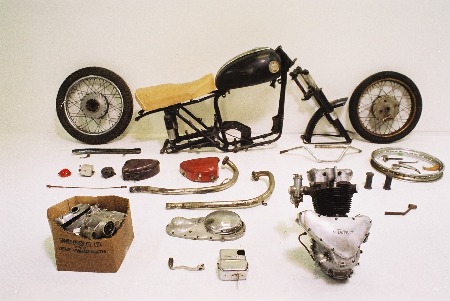 Sandy wrote:

"Picture attached is spare Project / Part bike c/w HC8 engine.



Sandy, ein Buddy Holly Fan aus Kanada, schickte mir ein gelungenes

Foto seines liebevoll restaurierten Motorrades, das in seiner Garage steht,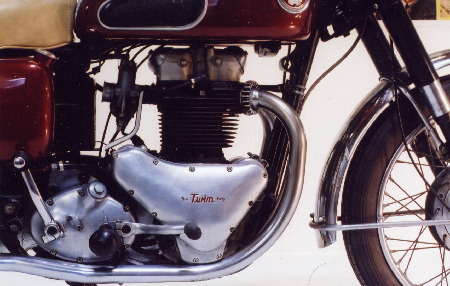 eine original


1958er

ARIEL

CYCLONE.

Er hat dieses sehr seltene und wenig bekannte grandiose Motorrad

in den Originalzustand zurückversetzt.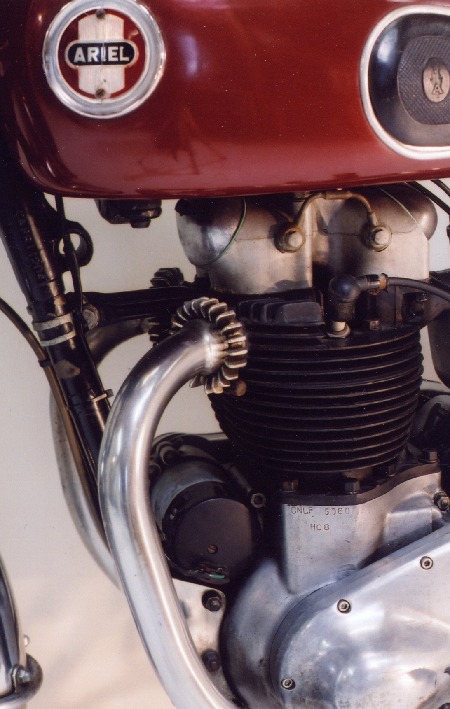 Nach seinen



Informationen



wurden nur



zwischen



180 und 237



Motorräder



dieser Art



hergestellt.




Buddy Holly's Motorrad mit der Fabriknummer CNLF 4510 war eines der

ersten, die produziert wurden, möglichweise das dritte der Kleinserie.



Sandy's

Buddy Holly

collection

surrounds

this

excellent

motorcycle.

Diese Fotos wollte ich den Fans von Buddy Holly nicht vorenthalten.

Wunderschönes Sammlerstück inmitten vieler schöner Sammlerstücke

zum Thema BUDDY HOLLY.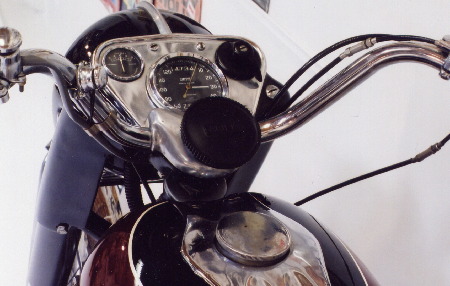 On the Buddy Holly / Waylon Jennings 1958 ARIEL CYCLONE,

under the engine seriel # CNLF4510, stamped on the left

crankcase, appears " HC8 " .

This stands for High Compression 8.3 or 8.5 to 1 compression ratio,

pistons.

This proves the engine to be the special 40 HP Cyclone engine.

It does not prove that it is a Cyclone model motorcycle.

The base model FH or FHS " Huntmaster " could be ordered

with the 40 HP Cyclone engine.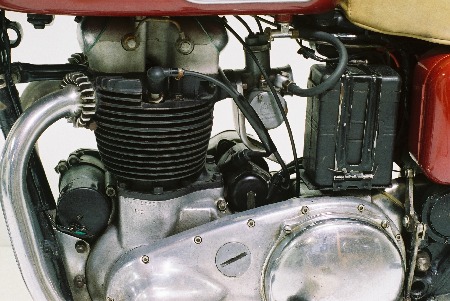 Detailfoto von Sandy's feiner 1958er Maschine aus britischer Produktion von der Firma Ariel, die von 1898 bis 1965 gute Motorräder fertigte, unter anderem das von Buddy Holly.

" Attached picture shows the HC8 on my CNLF 5060 engine. "

A Cyclone must have this 40 HP, HC8 engine, High Western ( USA )

handle bars, and the chromed sports mud guards, c/w with the small

Lucas # 529 tail light.

If it is missing one of these features then it is Huntmaster with some

Cyclone features.

For those that may be interested in more information about 1958 ARIEL CYCLONEs, the January 1959 U.S.A. magazine, " CYCLE " has a " Road Test No. 100 " on pages 14, 15, and 16. ( They did not know production had ended ! )

All Cyclones were manufactured in late 1957 ( as a 1958 Model ) and 1958. Some left overs were sold by dealers as 1959 and possibly 1960 Models. I see on the " Motorcycle Memories " web site that Dale Jackson may offer this, under 1959 magazines, # 18884.

For their own enjoyment, I encourage anyone interested in 1958 Ariel Cyclones to order the Cyclone Catalogue from Draganfly Motorcycles. ( just a few pounds ) It has great colour graphics and features three views.

1. View over gas tank from left rear ( a great shot to frame ! )

2. Right side view of motorcycle c/w features etc and " Twist the Grip and go like the Wind on this new Ariel - see for yourself what CYCLONE engine performance really is ! "

3. Two views of engine c/w Technical Data.

DRAGANFLY MOTORCYCLES

THE OLD TOWN MALTINGS

BROAD STREET

BUNGAY

SUFFOLK NR35 1EE, UK

Telephone : Bungay (01986) 894798

E-mail : spares@draganfly.co.uk Web site : www.draganfly.co.uk

Regards, Sandy




I was in Korea in 1959 when we heard the news.

This is a great site I enjoyed

looking at it & I will be back again.


Thanks

John Greao