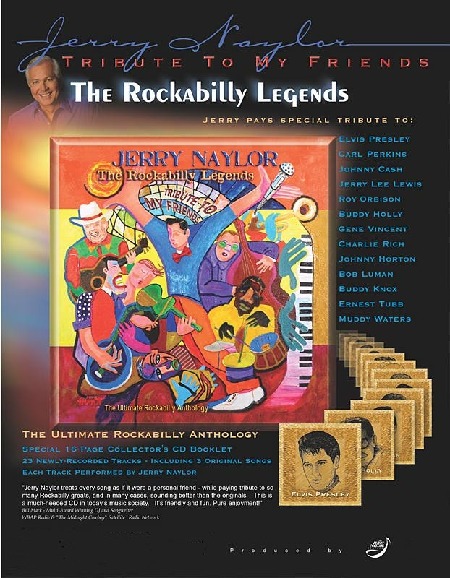 THE

ULTIMATE

ROCKABILLY

ANTHOLOGY


Jerry pays special tribute to :




ELVIS PRESLEY


CARL PERKINS


JOHNNY CASH


JERRY LEE LEWIS


ROY ORBISON


BUDDY HOLLY


GENE VINCENT


CHARLIE RICH


JOHNNY HORTON


BOB LUMAN


BUDDY KNOX


ERNEST TUBBS


MUDDY WATERS


| | |
| --- | --- |
| | |
| | Jerry Naylor in 1962. Crickets Lead Singer. |

This is how the complete collection looks like on my desk .

The good recordings on the CD's are one thing. They invested

a lot of effort into the fab packing and the artwork, as well.

That's another important thing. So you will find a booklet

with photos and information in all sleeves.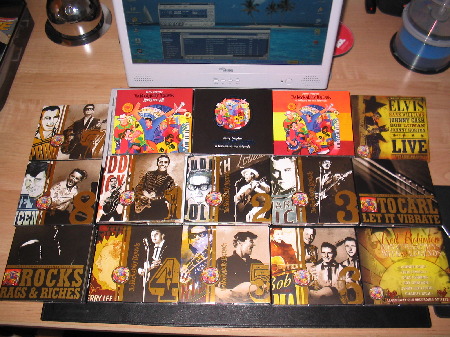 So sieht die Sammlung auf meinem Schreibtisch ausgebreitet aus.

Das gute Material ist die eine Sache, die Verpackung, bei der man

sich viel Mühe gegeben hat, eine andere. Dazu in jeder Hülle ein

Heft mit Fotos und Infos.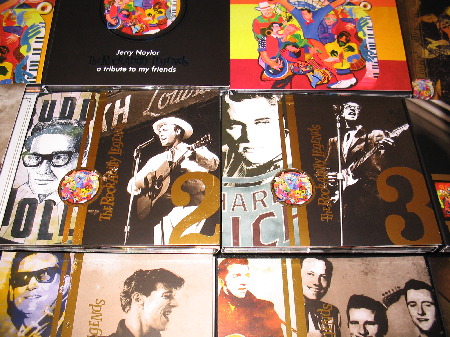 Ein Zoom auf 2 der CD's mit Buddy Holly auf dem Front Cover.

You will find Buddy Holly's photo on the front cover of CD 2 and CD 3


A real adventure to open CD sleeve by CD sleeve.

Thumbs up, that's what I want to see being a Buddy Holly fan !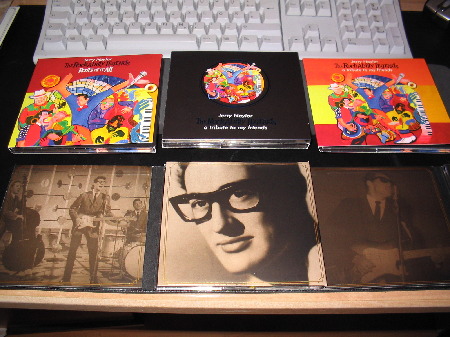 Hier mal das Innenleben einer CD mit Fotos von Buddy Holly.

Da hat man sich wirklich was einfallen lassen, ich sage "SPITZE" !!!

Please have a long look at the internal pages of the CD covers.

Absolutely worth to be mentioned !

Real gems !