| | |
| --- | --- |
| | |
| | Buddy |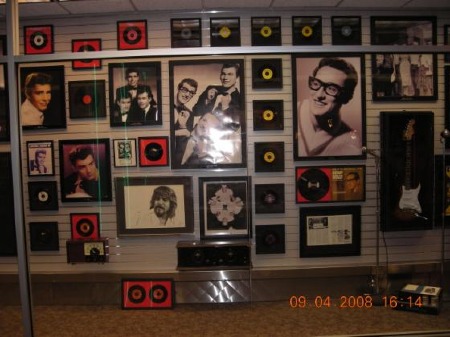 Norman & Vi Petty Rock & Roll Museum Clovis NM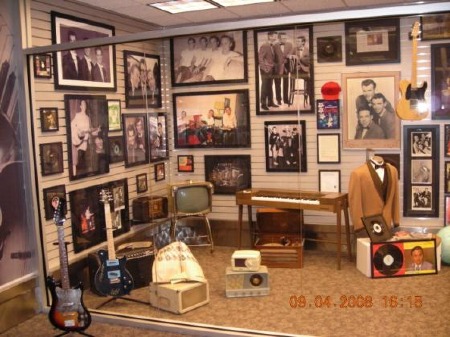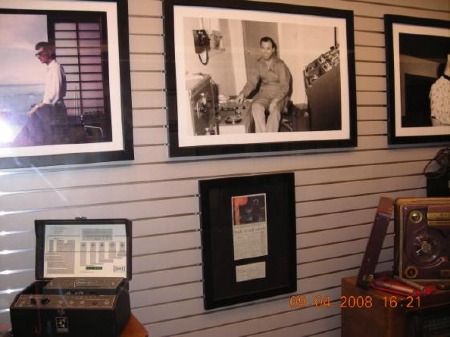 Can't go to Clovis without getting Leslie's Peanut Patties for Georgiana!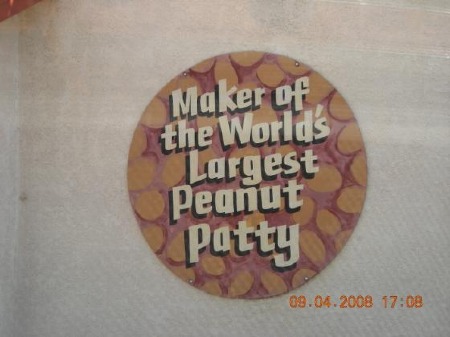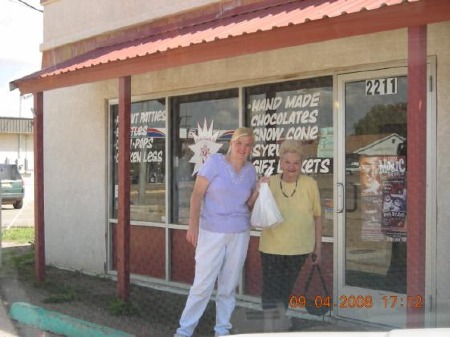 We had Dinner at Applebees, pictures of Vi and Norman hanging on the wall.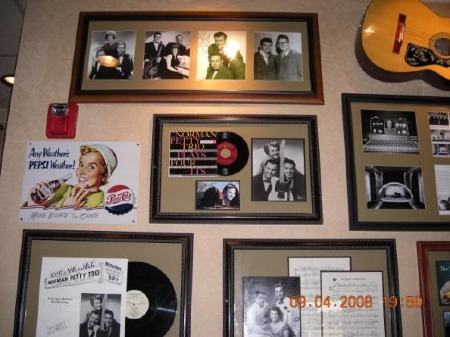 Breakfast at La Quinta with Ronnie Ellis - bass player with Tommy Allsup.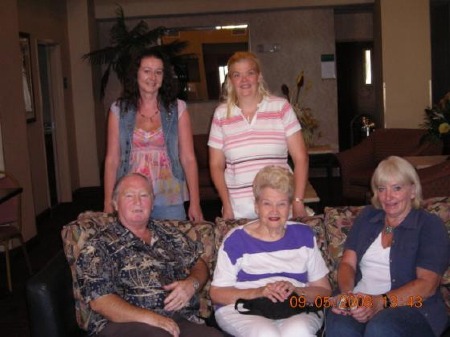 Lunch with Liz and Meda at our favorite Kelly's Bar.

Pictures from Studio Tour. David Bigham is giving tour.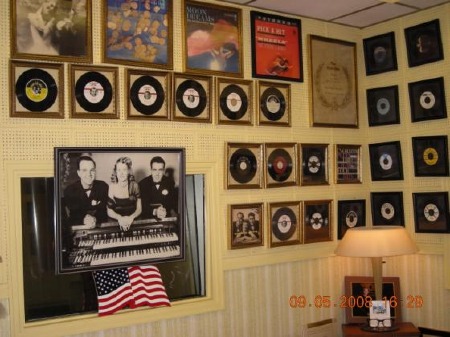 COCA COLA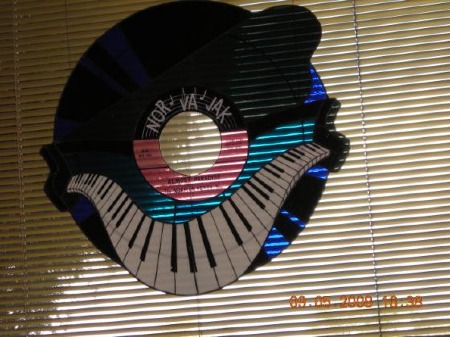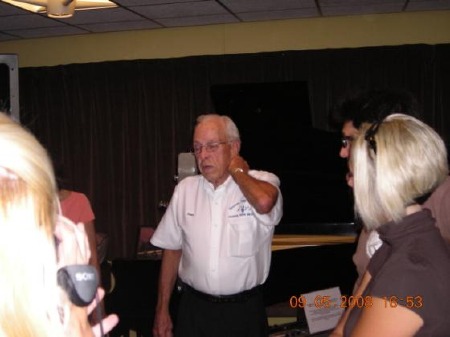 David Bigham

Angela and Bud are taking a moment to sit in Norman's chair (with Buddy

Holly and other Famous Artists sat in) VERY COMFY!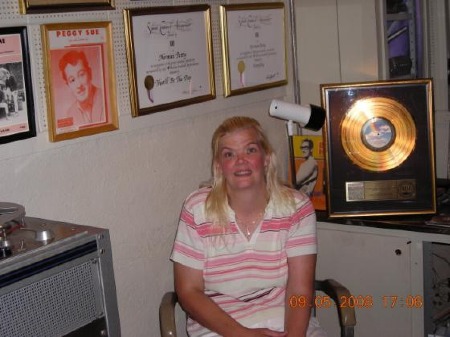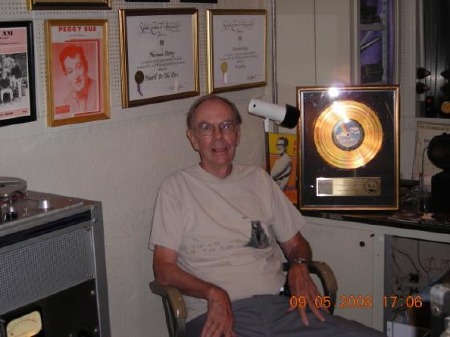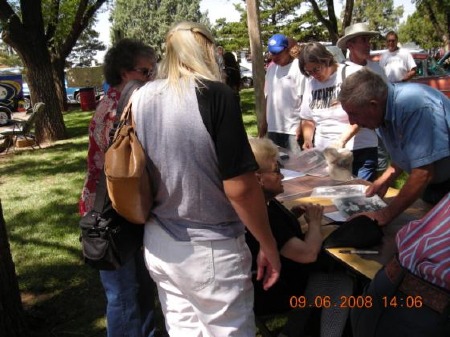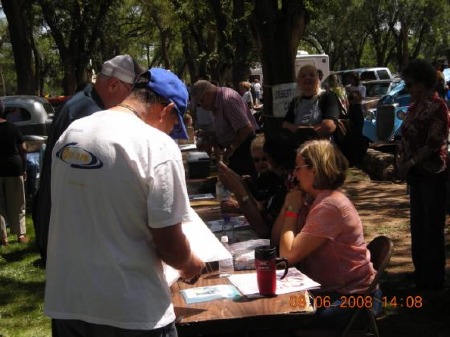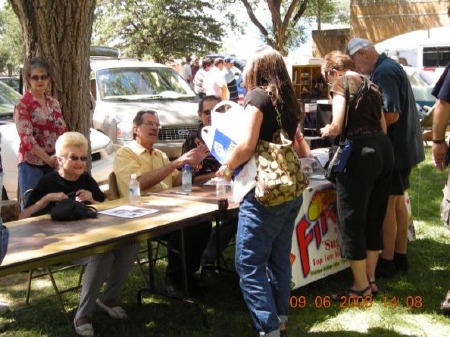 L to R: George Tomsco, Gary and Ramona Tollett, Kim Parmenter, Stan

Lark and Georgiana in front.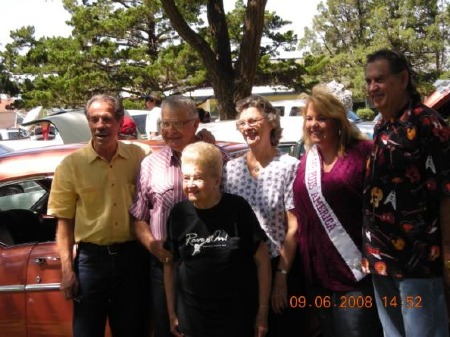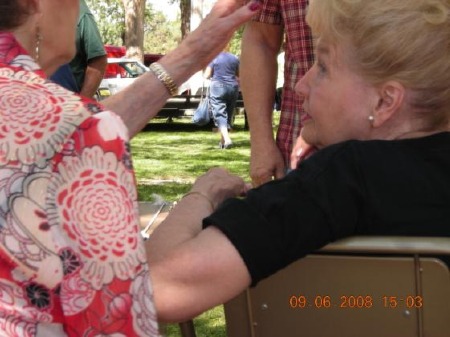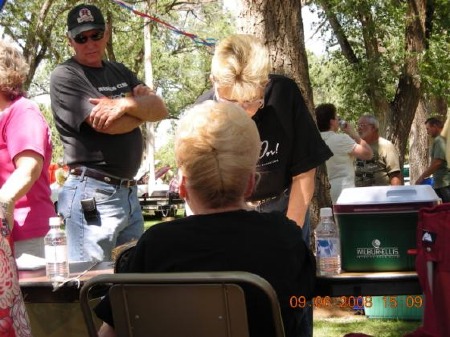 Peggy Sue chats with Georgiana

Vielen Dank an die Hagens für ihren tollen Beitrag, der uns das Clovis Music Fest

aus ihrer Sicht ein großes Stück näher gebracht hat. Da ich weitere Fotos erhalten

habe, werde ich noch eine Seite ranhängen, das mache ich gerne.

Kudos from Germany for this fine contribution about the Clovis Music Fest !

As I received further pics, I've decided to continue with page # 3 !

| | |
| --- | --- |
| | THANX |
| | |