Hans Wessels uit

Nederland had een droom

die werkelijkheid werd.


In 2009 reisde hij naar al

die plaatsen, die verbonden

zijn met Buddy Holly.

Zie zijn fabelachtig

foto verslag.



Hans Wessels, Buddy Fan
Dutch Buddy Holly Fan Hans Wessels made a dream come true. In 2009 he made

a trip to a lot of places combined with Buddy Holly. See his great photo report.

All photos © 2009 Hans Wessels, NL - Mierlo


All rights reserved.

| | |
| --- | --- |
| | |
| | BUDDY |


Hans Wessels, holländischer Fan von Buddy Holly & The Crickets, hat sich einen

lebenslangen Traum erfüllt: Im April 2009 bereiste er viele US - Orte, die mit dem

Namen Buddy Holly eng verknüpft sind und machte dabei tolle Fotos. Hier geht

es weiter mit noch mehr Fotos aus Buddy's Heimatstadt Lubbock TX, wo er auch

nach seinem tragischen Tod begraben wurde.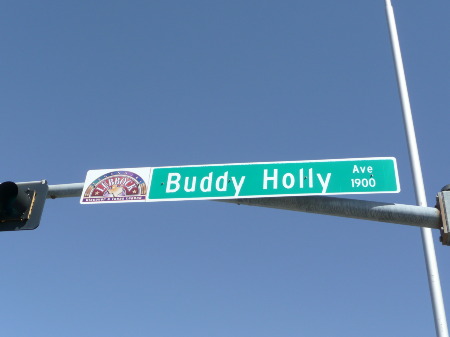 Buddy Holly Ave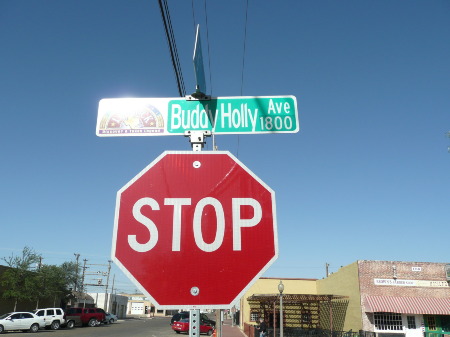 You better stop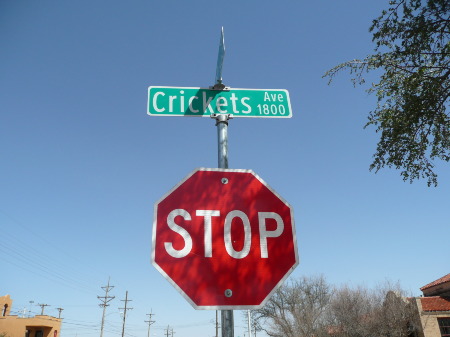 You better stop TWICE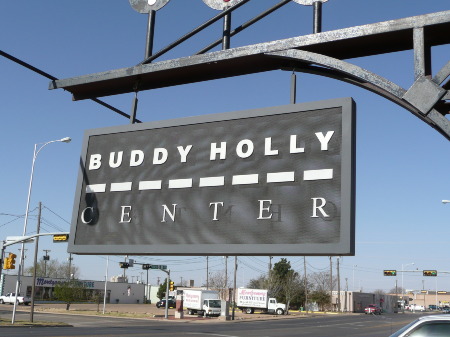 Schild vor dem Buddy Holly Center, einer zentralen Anlaufstelle für alle nach Lubbock kommenden Fans von Buddy Holly

Buddy Holly Center sign. The BHC is a meeting place for all fans of Buddy Holly visiting Lubbock TX

The entrance of the BHC. Der Eingang des BHC.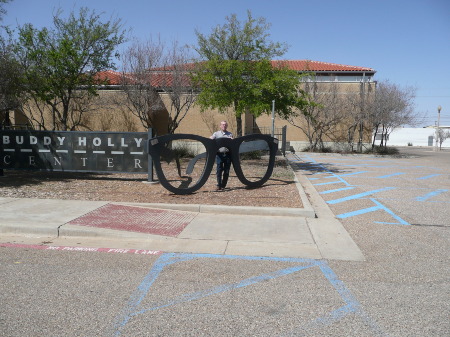 Hans and the specs

Buddy's Brille riesengroß vor dem Eingang des BHC. Oversized Buddy glasses in front of the BHC.

BHC - Courtyard. Der Innenhof des BHC.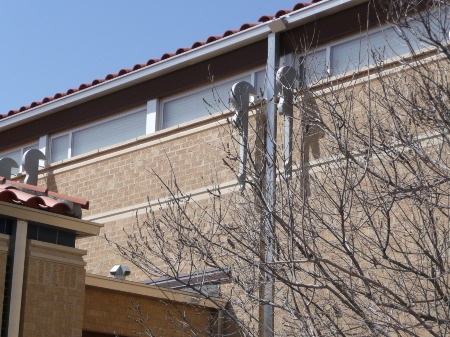 Outside the BHC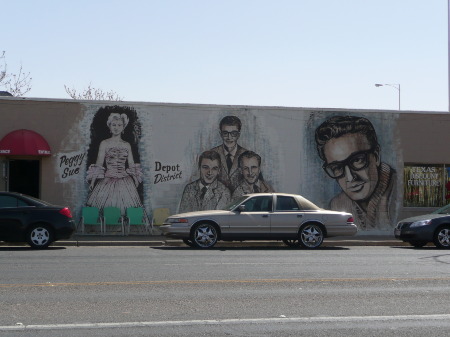 LOCAL ARTISTS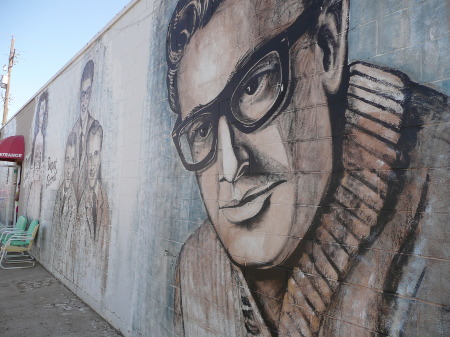 LOCAL ARTISTS

Ich bin immer wieder fasziniert, nach so langer Zeit eine Wandmalerei in dieser Größe ohne Geschmiere von Sprayern zu sehen.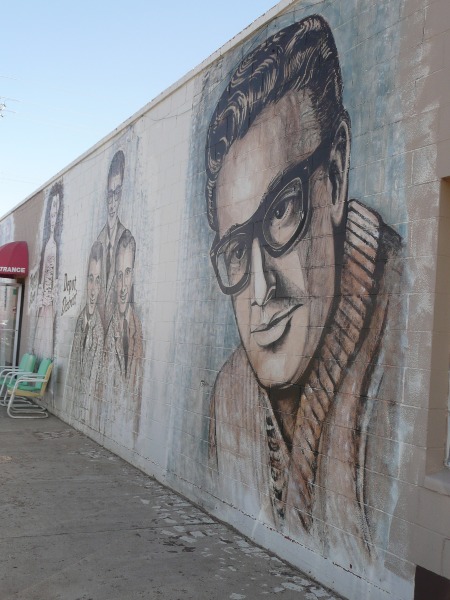 Nice to see that nothing bad happened to this painting on the wall after such a long time!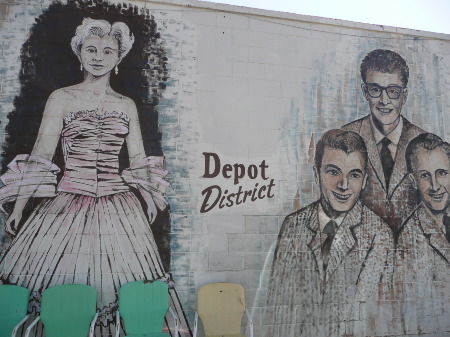 Na, ja. Soo genau stimmt es nicht mit der Ähnlichkeit, aber dennoch ist das ein Tribut an Personen der Stadt, die zu deren Geschichte gehören. Peggy Sue und die Crickets mit Buddy Holly.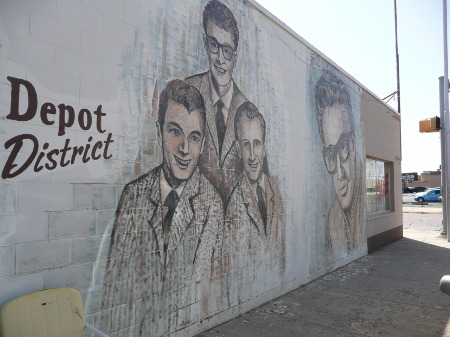 Depot District Wall Painting.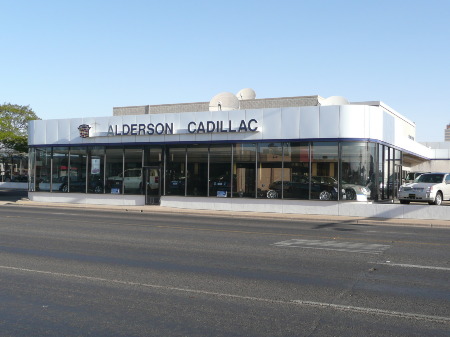 Mears Mazda LUBBOCK TX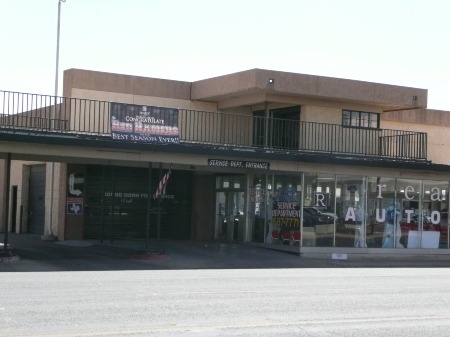 Mears Mazda

Buddy Holly and the Crickets performed on the roof of this building

for the dealership's advertising campaign to attract greater public interest.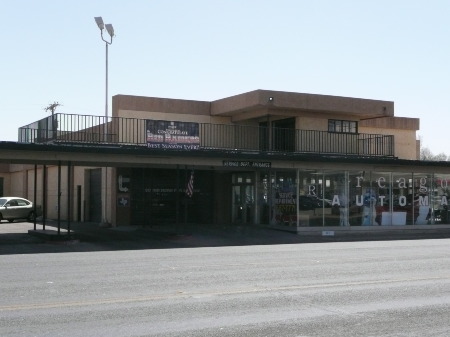 Mears Mazda Lubbock TX

Mears Mazda - Buddy Holly Historical Marker -

Buddy Holly und die Crickets spielten auf dem Dach des Gebäudes,

um bei einer verkaufsfördernden Veranstaltung des Autohändlers

ein größeres Publikumsinteresse zu erreichen und besser gesehen

zu werden.

Mears Mazda


Nach der Gründung der Crickets traten Buddy und Co. in diesem Theater auf.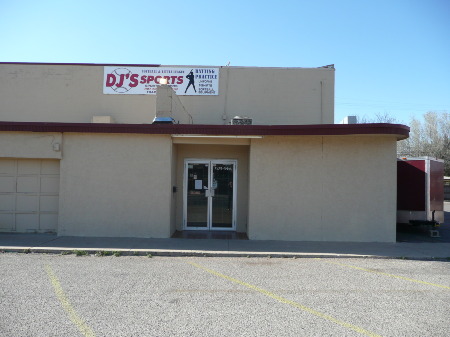 Village Theater Lubbock TX

After the Crickets band was formed, Buddy and the boys performed

at the Village Theater, located at 2329 34th St.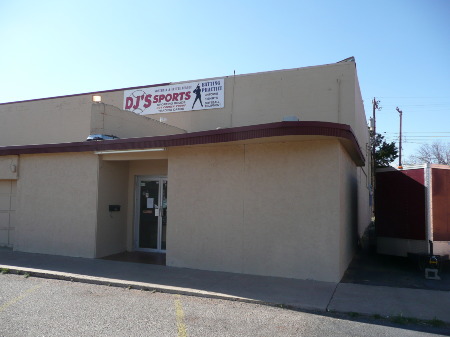 Village Theater - Lubbock Texas



Buddy Holly's funeral was held here on February 7, 1959.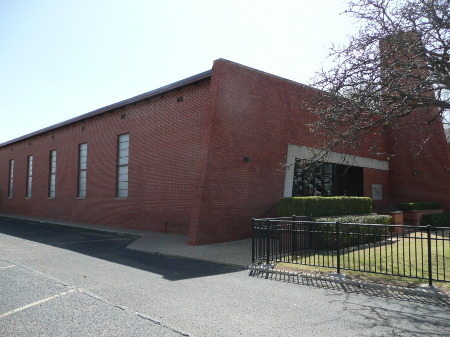 Tabernacle Baptist Church

In diese Kirche gingen Buddy und seine Familie zum Gottesdienst.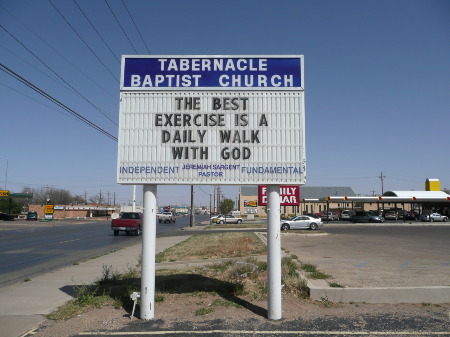 Tabernacle Baptist Church Lubbock TX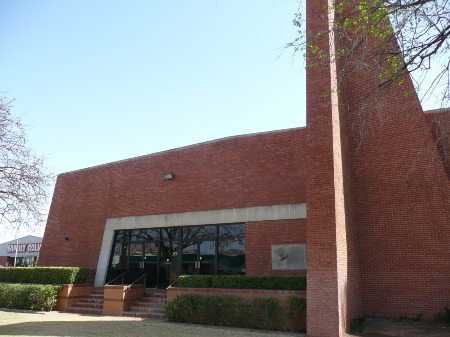 Buddy and his family attended church here.

In dieser Kirche wurde für Buddy die Totenmesse vor der Beerdigung gehalten.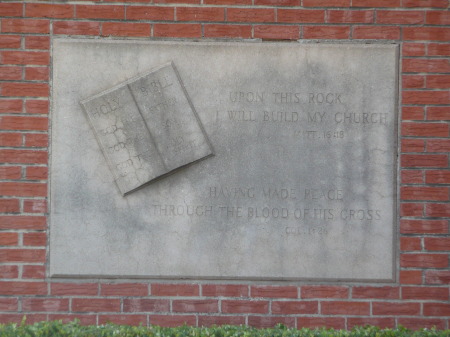 Christliche Gedenktafel