Ich kenne Shannon Moore schon sehr lange, da wir beide ein gemeinsames Hobby haben: Die Musik des Sängers Johnny Rogers, der bei mir die Ehre hat, auf den VERY IMPORTANT PERSONS Seiten gelistet zu sein. Dazu gehört schon was!

Übrigens nenne ich Shannon "lil sis" = "kleine Schwester", das ist ein besonderer Sympathiebeweis für einen sehr loyalen und hilfsbereiten Fan.

Hier ihre Fotos.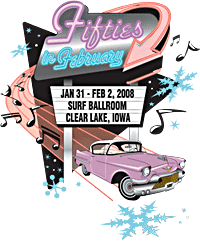 FIFTIES IN FEBRUARY, JAN 31 - FEB 2, 2008 SURF BALLROOM CLEAR LAKE, IOWA

Shannon Moore is a very good friend of mine, my "lil sis". We know each

other for a long time sharing the same hobby: Johnny Rogers and his music.

She was in Clear Lake and Waterloo in 2008 and sent me some fine pics for

my fan pages.

THANKS TO MY "LIL SIS" SHANNON !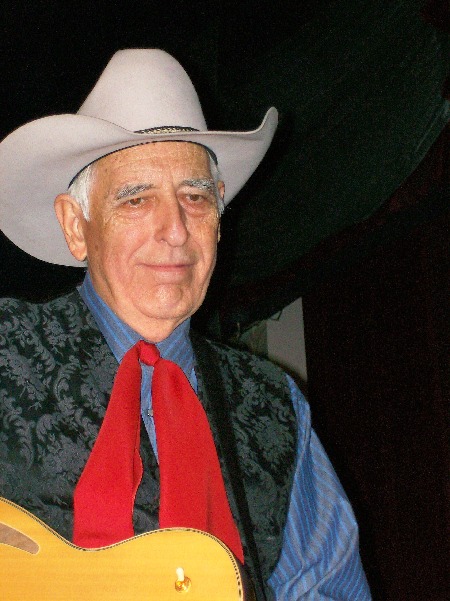 Tommy Allsup in Clear Lake, 2008

Johnny Rogers in Clear Lake, 2008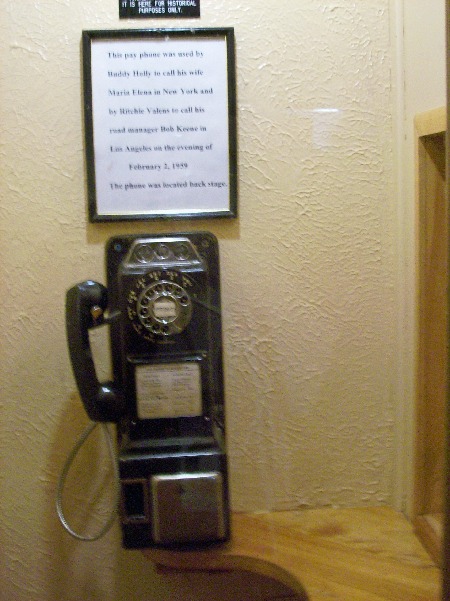 This is the end with pics from the SURF BALLROOM.

Let's continue with some more from the

Electric Park Ballroom in Waterloo IA.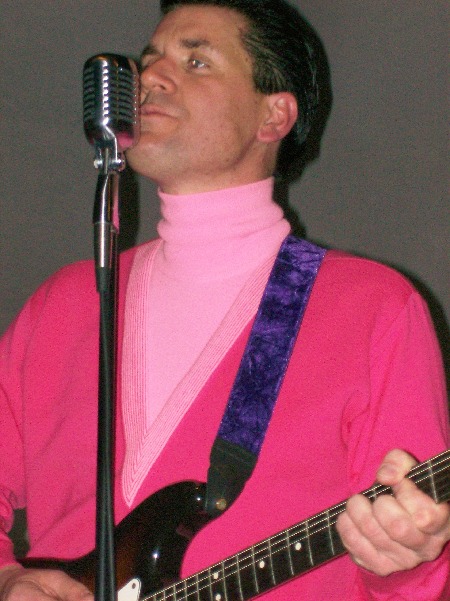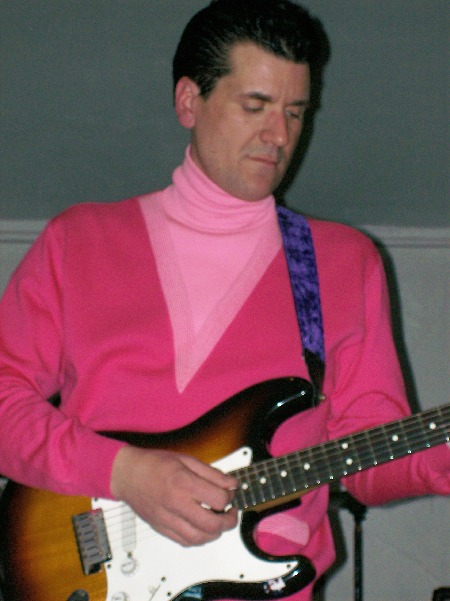 The last photo is a photo of Mauro (the Johnny Rogers Band drummer), Shannon and Johnny Rogers from Electric Park Ballroom.

Hier kann jeder meine Freundin Shannon sehen mit Mauro, dem Schlagzeuger der

Johnny Rogers Band, und mit unserem gemeinsamen "Hobby" JOHNNY ROGERS.

THANKS FOR SHARING ! - Vielen Dank für die Übermittlung der Fotos !