| | |
| --- | --- |
| | |
| | E A R L S I N K S |
While producing artists for other labels, such as jazz and blues singer,

Joyce Cobb; Earl would record his own music.

Earl "SNAKE" Richards

He even found time to do movies like "Snake Richards".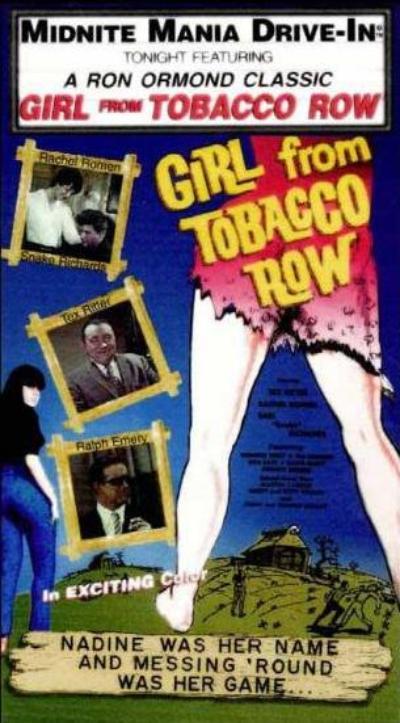 Snake Richards in "Girl From Tobacco Row"

Earl did two films by Ron Ormond; in "Girl From Tobacco Row",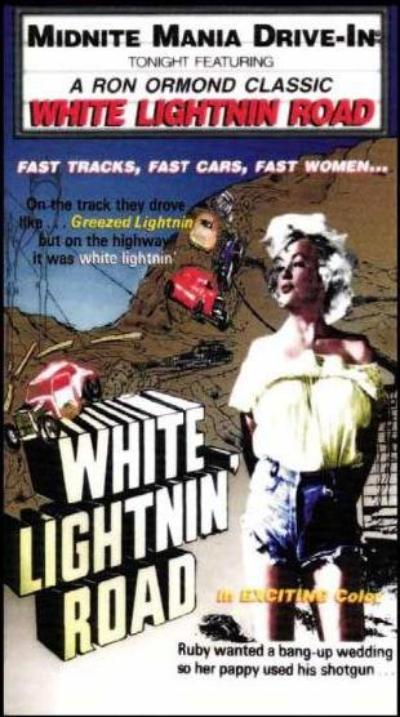 Snake Richards in "White Lightnin Road"

and "White Lightnin' Road",

Earl Sinks in "That Tennessee Beat"

and then 20th Century Fox' "That Tennessee Beat".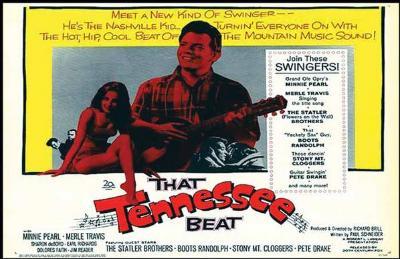 Earl Sinks in "That Tennessee Beat"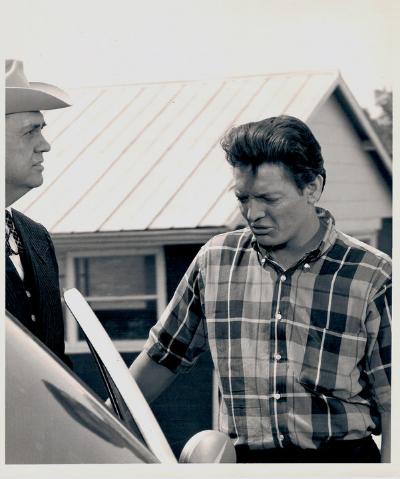 Earl Sinks in the movie.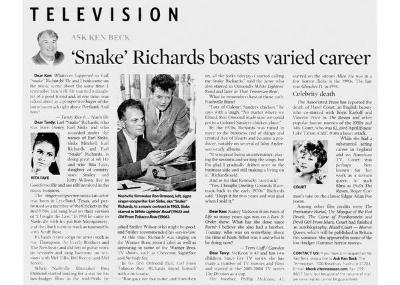 Snake Richards aka Earl Sinks in the papers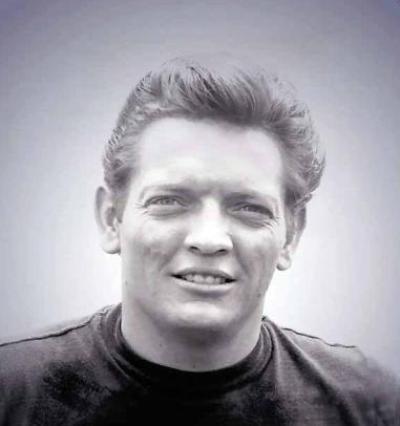 Earl Sinks Portrait

More from the papers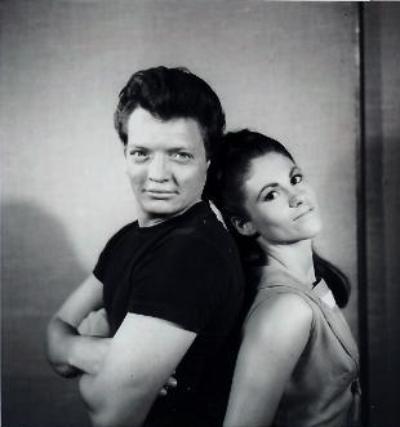 EARL and RITA SINKS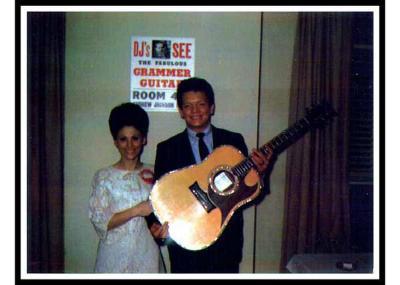 Earl and Rita Sinks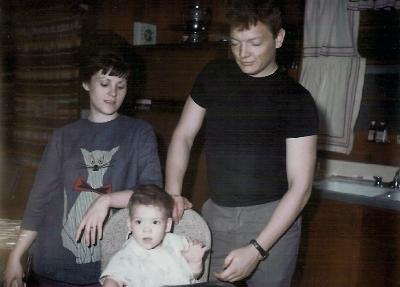 A family pic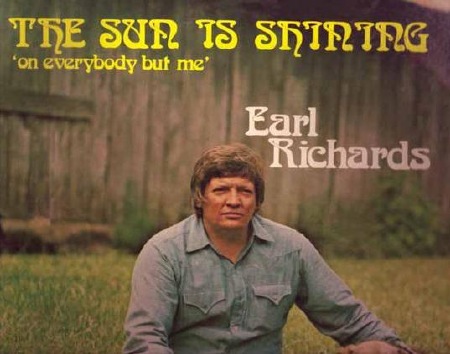 Earl Richards Vinyl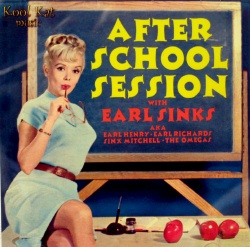 The man with a thousand names . . .

One more of Earl and Rita Sinks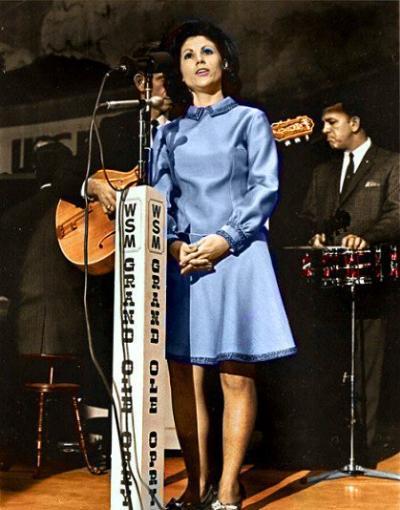 Rita Sinks on stage

Way on up through the later 70's, and then the early 80's, Earl would

record as a solo artist and also with friends such as guitar legend Fred

Carter Jr. Billy Sanford and Jim Isabel, with Earl, made records for

Stardust Records under the name of 'Rooster Quantrell', re-cutting an

old Holly tune, "Rave On". But producing is what Earl loved doing most.

Earl and his friend, Chuck Gregory, a friend from his early days after

Buddy, formed and ran HME records for John Hammond. Gregory was

the head of CBS, and Hammond's scout. Gregory helped in seeking out

and signing artists such as; Bob Dylan, Stevie Ray Vaughn, The

Thunderbirds, and many others.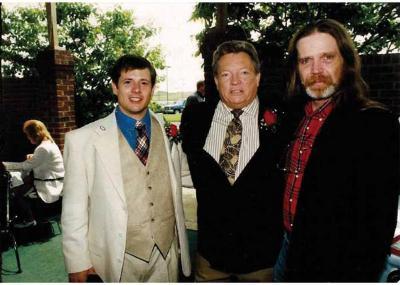 Brandon Sinks, Earl Sinks and Rick Yancey.

After the HME days of the 80's, Earl was more settled in, and opened

offices close to his home; so, once again, Joe.B. Mauldin and Earl would

be working together. Joe B. Mauldin was friends with James Griffin, from

the group Bread. Bread had just recently broken up, and Griffin moved

to town with two other Memphis pals, Richard Minagra, and Rick Yancey.

These two guys were the biggest part of 'Cymarron Rings', now

collaborating as a group. Griffin, Minagra, and Yancey would combine

their talents as writers and singers, with that harmony that Sinks was so

use to doing for years...and with an introduction from Mauldin, Earl and

the Remingtons began.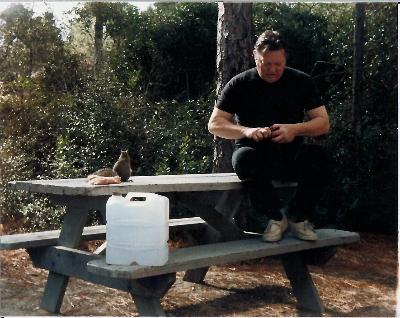 Earl having a snack with a squirl.

Convinced by mutual friends of Jimmy's (Griffin's), the boys felt they had

a faster and better route to the country charts. So, before their recordings

with Earl was completed, they would leave to sign with BNA. Earl did not

hold any hard feelings towards them, and they later on they would make

their way back to Earl in one way or another, and are still friends to this

day.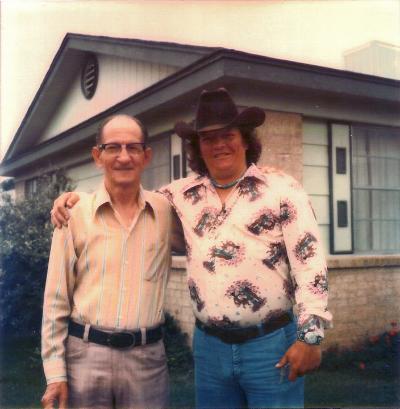 William Earl and Henry Earl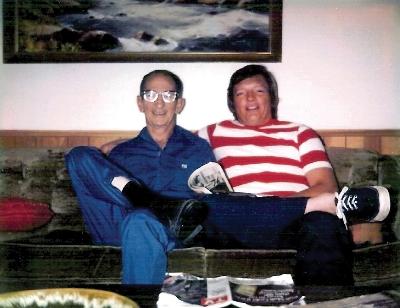 Earl and his dad

Earl on stage

Earl (Sinks) later bought a ranch back in Texas again, returning to his

roots where he lived with his wife of 48 years, with their daughter and

her two sons. Earl moved back to Tennessee in 2002 with the news of

his wife being diagnosed with cancer, and her health now becoming his

main focus. They moved back to Nashville where Rita underwent surgery

for breast cancer. Earl himself, would find his health needing to be a front

matter of concern with diabetes.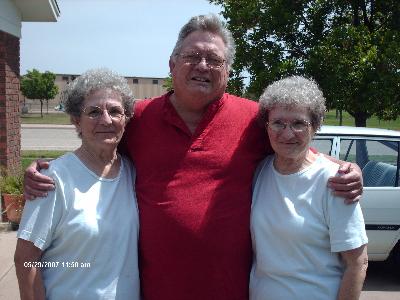 Earl with his sisters Larell and Trell, they are twins.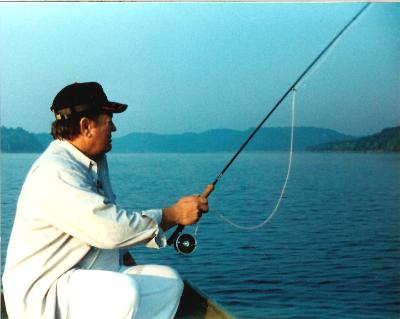 Earl doing what he loves to do.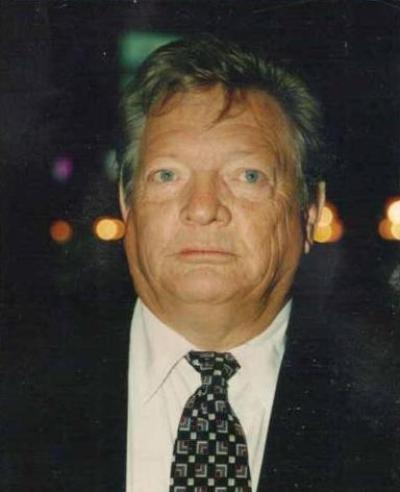 Portrait

You may now kiss your wife

His sons have taken over the helm of the Sink's ship. Brandon is handling

much of the publishing company's business and productions for his dad.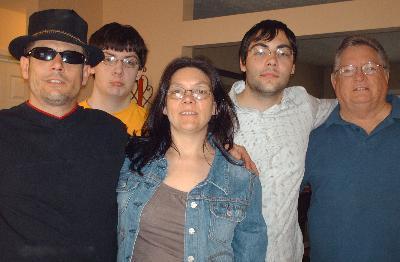 Earl with Brandon and family

Semi-retired Earl Richards or Earl Sinks maybe it is Snake Richards from the

movies or Earl Henry then perhaps you know him as Sinx Mitchell. What

ever name he went by or what ever label he was on, Earl would make the

best of it.




And here are 2 personal autographs by Earl Sinks and his wife Rita Faye :