Logo Of The Buddy Holly Center, Lubbock Texas



The Winter Dance Party Exhibit – "The Last Tour" is an exhibition featuring items

and information surrounding that infamous day, February 3, 1959.

The Buddy Holly Center is planning a year-long remembrance to honor the fiftieth

anniversary of Buddy Holly's death.

The Texas Musician's Hall of Fame will host The Last Tour an exhibition with never

before displayed artifacts.

Buddy Holly Center Curator, Jacqueline Bober and Music Historian, Bill Griggs

will cocurate this special exhibition.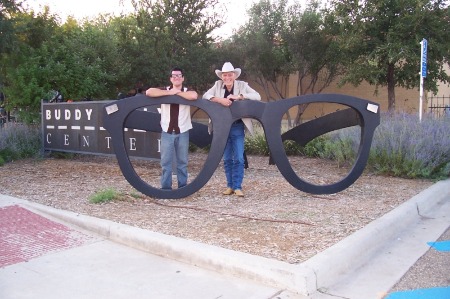 2 well known guys in front of the BHC.

By kind courtesy of Johnny Rogers


January 25, 1959 Mankato, MN poster of the Kato Ballroom

Winter Dance Party poster

Newspaper – front pages for Texas and Iowa post crash

Lubbock AJ articles – transcribed

Iowa Newspaper clipping – post crash

Buddy Holly's overnight bag that was on the plane (photographs)

Photographs of Buddy Holly, Ritchie Valens and the Big Bopper

Roger Peterson photographs

Beechcraft Bonanza magazine ad

Selected Items from the Buddy Holly Center vault.

Copyright © 1996-2008 City of Lubbock, Texas