_________________________________________________________________________


SEPTEMBER 2006


Buddy Holly Center Lubbock TX



CELEBRATING BUDDY'S 70th BIRTHDAY



_________________________________________________________________________


Rund um Buddy Holly's 70. Geburtstag (7.9.) wurde in Lubbock gefeiert.

Im BUDDY HOLLY CENTER


_________________________________________________________________________


Here I present the Lubbock photos.



Many thanks to Glenda Ward from Lubbock.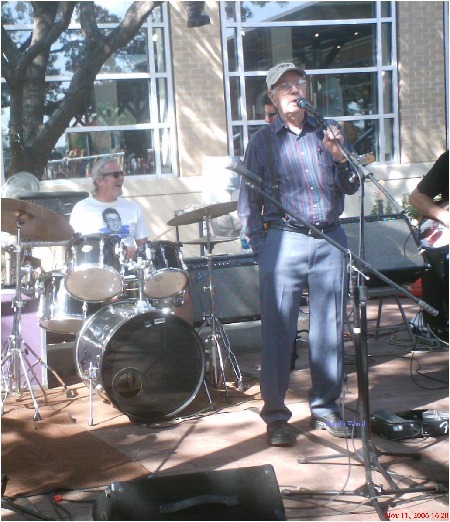 Buddy Holly's ältester Bruder Larry Holley singt zu Ehren seines viel zu früh gestorbenen Bruders im Innenhof des Buddy Holly Center.






Larry Holley, Buddy's oldest brother, singing in the courtyard of the BH CENTER.

Mit 3 von 4 Akteuren
bin ich befreundet:
Sherry Holley
Johnny Rogers
Tommy Allsup

Bei Jack Neal ist es nur eine Frage der Zeit, da ich mit Larry Welborn befreundet bin, der momentan eine CD mit Jack aufnimmt.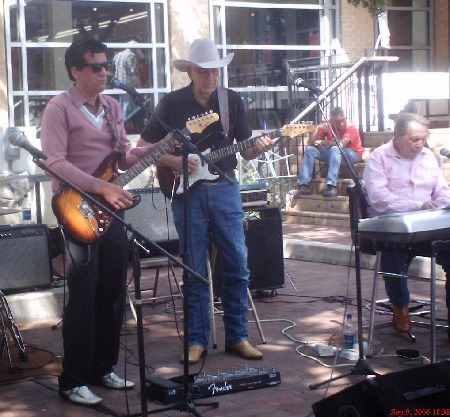 Johnny Rogers



Tommy Allsup



Jack Neal






My friend Larry Welborn (in the background with the red T-shirt on) and Jack Neal.

Larry and Jack are about to produce a new CD together.

.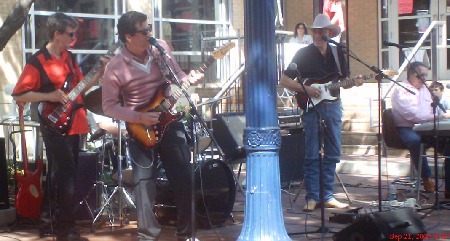 Bill Black (Bassist der Johnny Rogers Band), Johnny Rogers, Tommy Allsup und Jack Neal.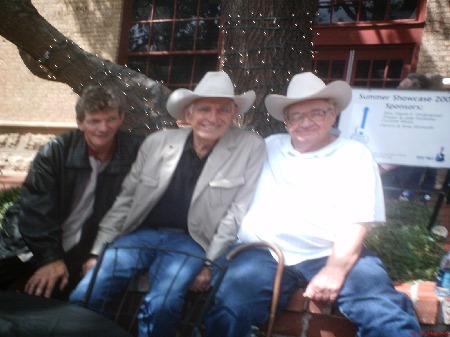 Bill Black

(Bassist for Johnny Rogers Band),

Tommy Allsup,

Tinker Carlen.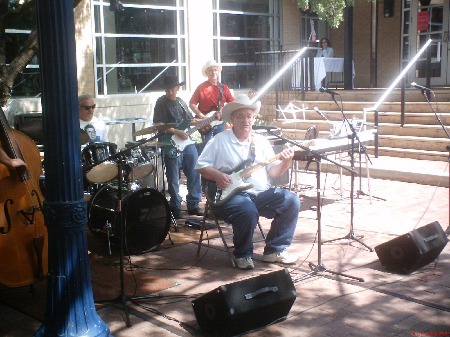 Tinker Carlen,
Jugendfreund von Buddy Holly und mein Freund. Im Hintergrund mit Strohhut und rotem Shirt spielt Larry Welborn.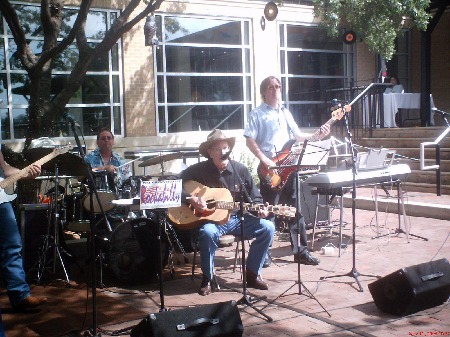 One of

Buddy's

3 siblings:

Travis Holley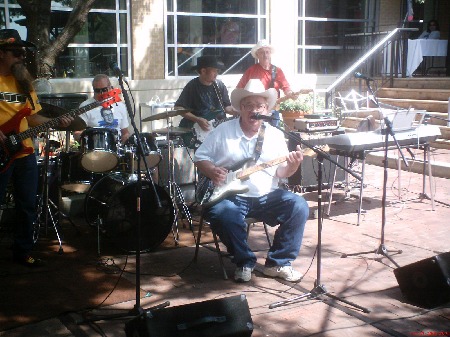 Noch ein Foto von meinem Freund Tinker Carlen, der mit Buddy, Larry Welborn und Bob Montgomery in der gemeinsamen Jugendzeit "um die Häuser" zog und mit ihnen in diversen Bands spielte.
Tinker ist ein genialer Gitarrist, der Perfektion bis zum Letzten auf seine Fahne geschrieben hat.




Presented by