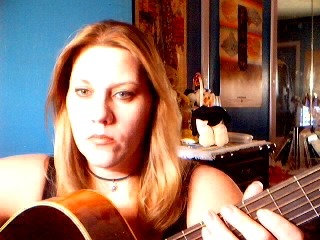 Ingrid Holley Kaiter erzählte mir, dass ihre verstorbene Mutter diese Webseite liebte. Sie empfand große Freude daran, über ihren kleinen Bruder zu lesen und an ihn zu denken. Außerdem kann Ingrid über ihren verstorbenen deutschen Vater berichten, was für sie wohl eine echte Herzenssache ist.

This is what Ingrid told me about her mom:

" Hans,

Mom loved your website.

She enjoyed reading the webpage.

It made her feel so special

and she loved to think about her

little brother."

| | |
| --- | --- |
| | |
| | Pat Holley, BHC Lubbock, 2007 |
Ingrid Holley Kaiter, einziges Kind der zweiten Partnerschaft von Buddy Holly's

großer Schwester Patricia, hat mir eine Anzahl Fotos aus dem Familienalbum

zur Veröffentlichung exclusiv nur auf dieser Webseite überlassen.

Die Mehrzahl dieser Fotos ist vorher noch nirgendwo veröffentlicht worden.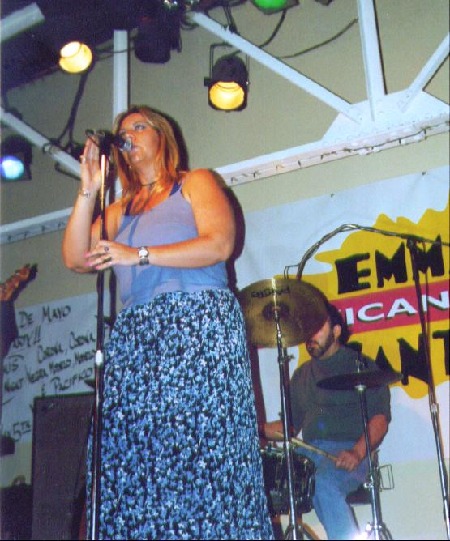 Ingrid Holley Kaiter ist Sängerin in einer Blues - Band.

Ingrid Holley Kaiter is singer in a Blues Band.

Ingrid Holley Kaiter is the only child from Patricia Holley's second

marriage with a man from Germany. She gave me a lot of photos from

the family album. Only for my website to make an exclusive report.

Most of the photos have never been published before.

Musik ist ihre Leidenschaft

Music is her Passion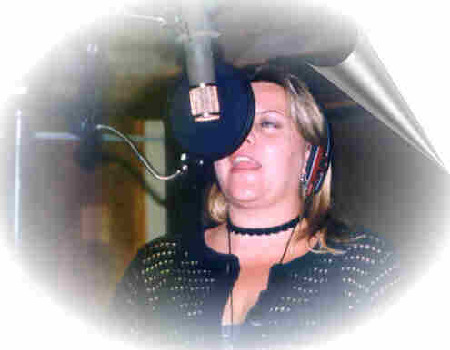 Ingrid in the studio.

Studiofoto von Ingrid.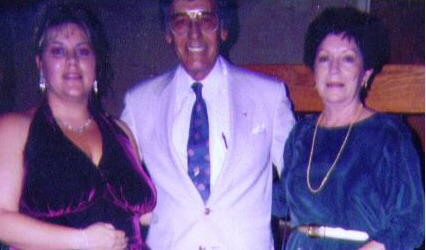 Ingrid, Carl Perkins und Ingrid's Mutter Patricia Lou Holley Kaiter.

Von einer Buddy Holly Show in Lubbock, als man den Namen noch nennen durfte.

Ingrid, Carl Perkins and Ingrid's Mom Patricia Lou Holley Kaiter.

This photo was taken at a Buddy Holly Celebration in Lubbock TX .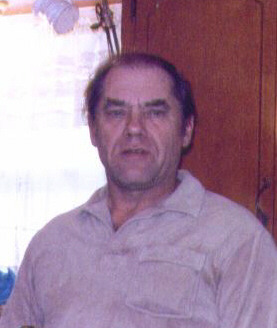 Manfred Edward Kaiter,

geboren 22. November 1935

in Berlin.

Ingrid's deutscher Vater,

Pat's zweiter Ehemann,

der im März 2006 verstarb.

Manfred Edward Kaiter, born on the 22nd of November, 1935

in Berlin, Germany. Ingrid's German father, Pat's second husband,

who died in March, 2006.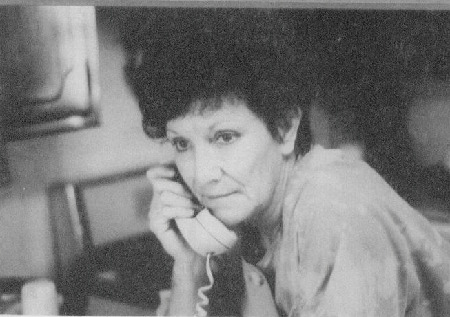 Patricia Lou Holley Kaiter telefoniert.

Pat Holley wurde geboren am 7. Maerz 1929 in Lubbock TX. Sie starb friedvoll am 25. September 2008.

Patricia Lou Holley Kaiter on the phone.

She was born on the 7th of March, 1929 in Lubbock TX and died

peacefully in the morning of the 25th of September, 2008.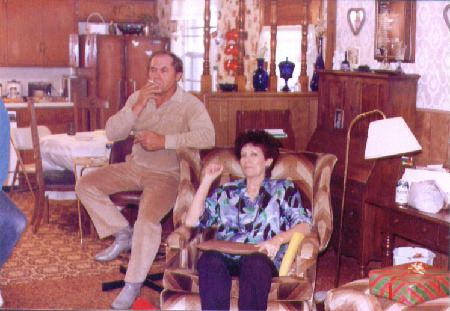 Ingrids Eltern

Ingrid's parents







Pat und

Manfred waren

etwa 35 Jahre
verheiratet.

Pat and Manfred were married about 35 years.

Pat war in erster Ehe verheiratet mit James Edward Weir.

Sie hatten zusammen 4 Kinder, Gina, Eddy, Lee und Cindy.

Pat's first husband was James Edward Weir.

They had 4 children: Gina, Eddy, Lee and Cindy.

| | |
| --- | --- |
| | |
| | PATRICIA LOU HOLLEY KAITER |
Der Nachruf - The Obituary

Our Mother, Patricia Lou Holley-Kaiter, went to be with our Lord Jesus Christ, Thursday morning, September 25, 2008.



She was born Patricia Lou Holley in Lubbock on March 7, 1929 to Lawrence Odell Holley and Ella Pauline Holley. She had two older brothers, Larry Ormand Holley and Travis Don Holley, and one younger brother, Charles Hardin Holley (the late Buddy Holly).



She married John Edward Weir and had four children, Eddie Lawrence Weir, Lee Otis Weir, Cindy Carol Weir, and Gina Marie Weir. After John Weir's passing, she married Manfred Edward Kaiter and they had a daughter, Ingrid Holley Kaiter.



She was a loving daughter, wife, and mother. She dedicated her life to the Lord and made it her sole purpose to put the Lord, her husband, and her children first before herself. She lived a life serving all of those around her and never refused help to anyone in need.



Those left to cherish and remember her are her children, Eddy Weir, Cindy Graves, Gina York, and Ingrid Kaiter. She has three grandchildren, Robert Daniel York, Heather York, and Addison Lee Kaiter; and her two brothers, Larry Ormand Holley and Travis Don Holley. Pat was preceded in death by her parents, Mr. and Mrs. L.O. Holley; her brother, Charles Hardin Holley (Buddy Holly); son, Lee Otis Weir; and husband, Manfred Kaiter.



We are grateful for all the mercy and grace our Lord showered on our Mother throughout her life, and we feel truly blessed that He chose us to be part of her family.

Rest in peace, Pat.

Hans



Ein Scan aus dem Fotoalbum von Ingrid Holley Kaiter :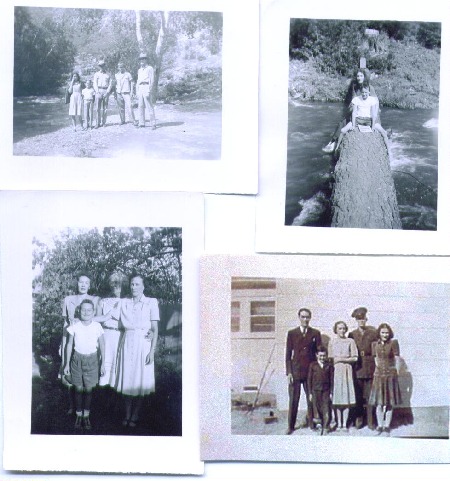 Schön, direkt von der Holley Familie einige Fotos aus dem Familienalbum hier zeigen zu dürfen.


Oben Bilder von der Angeltour in New Mexico, unten Familienfotos, wobei der Soldat Travis Holley ist.


An original scan from the scrapbook of Ingrid Holley Kaiter.

Der kleine Buddy sitzt hier in voller Cowboymontur auf einem Pferd, das größenmäßig ideal zu ihm passt.

Young Buddy on a horse.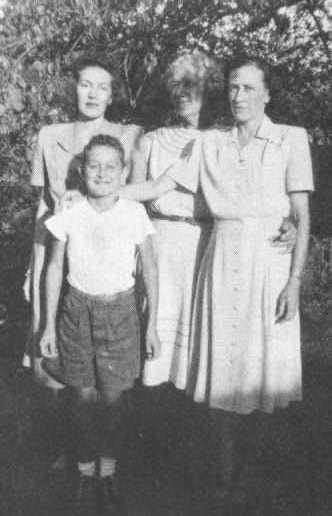 Patricia steht als große Schwester auf diesem Familienfoto hinter ihrem kleinen Bruder Buddy, der zum Zeitpunkt der Aufnahme gerade einmal 8 Jahre alt war. Alle wirken so ernst, nur Buddy strahlt.





Buddy as King of 6th grade,

a school photo taken in 1949

showing him together with

the Queen of 6th grade.



Ein Schulfoto aus dem Jahr 1949, Buddy und eine

Mitschülerin als König und Königin der 6. Klasse.

Was für ein Unterschied zu dem Bild davor:

Ernster als Buddy kann man nicht schauen.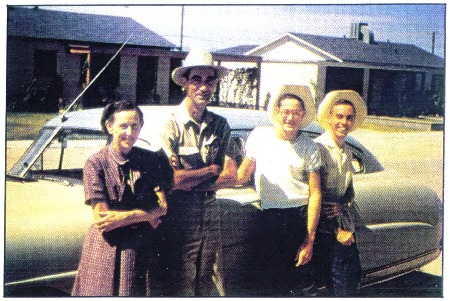 Buddy with Mom and Dad and his friend Jack Neal.



Buddy mit seinen Eltern und seinem Freund Jack Neal.


Vielen Dank an Ingrid für ihre Hilfe. Ohne sie wäre diese Seite nicht möglich.

| | |
| --- | --- |
| | |
| | Thank you Ingrid ! |